Beauty and the Beast
Dale Meeks
Mendes Management
The Exchange, North Shields
–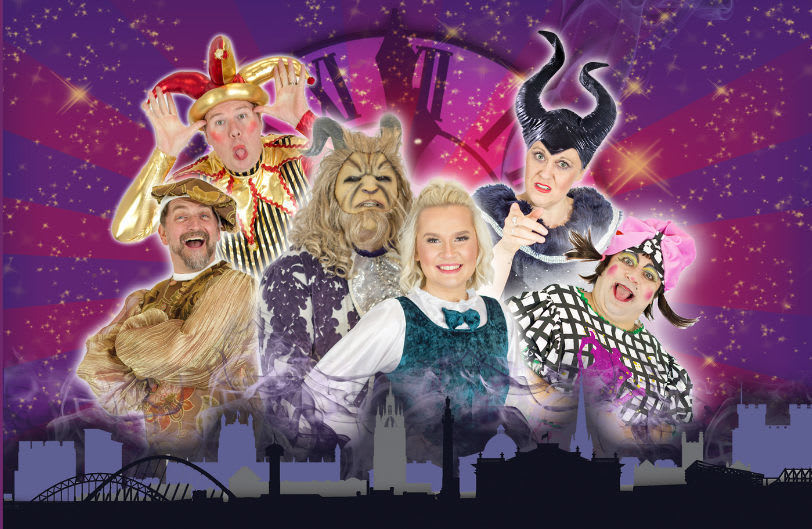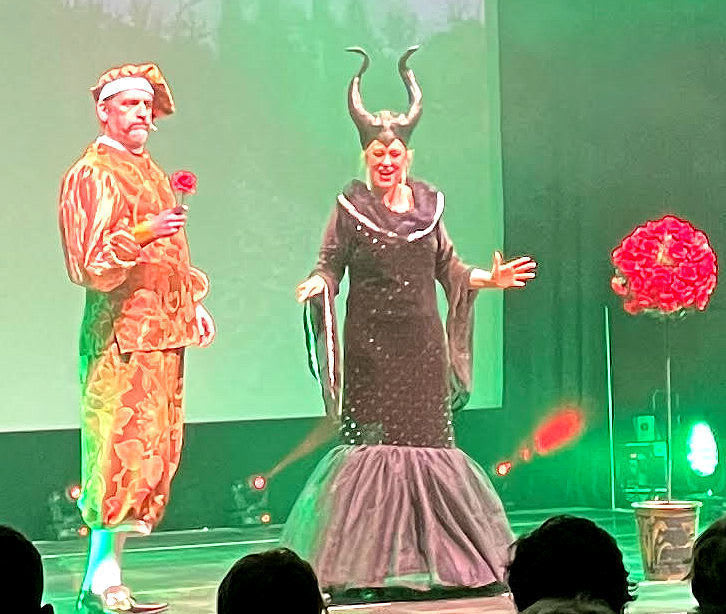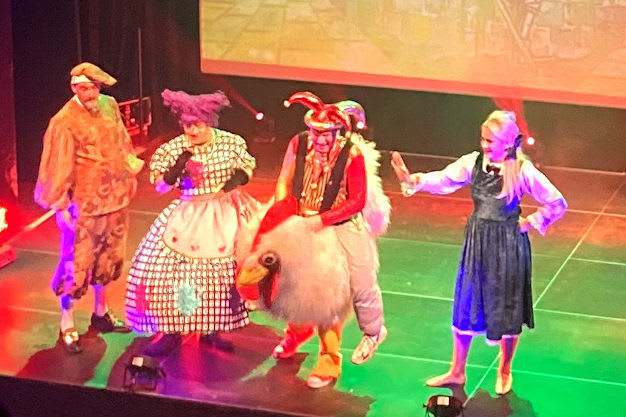 The thing about panto is that, like it or not, it is the most conventional of theatre forms and fiercely resists being mucked about with. I know this to my cost as my first professional theatre commission was a pantomime and unwisely I thought I'd come at it from a new perspective. Bad idea.
The truth is the young audiences want the familiar perspective, though they want it well performed. They want custard pies, they want spooks spiriting away the main characters one by one, they want buckets of white paste sloshed about, they want to stand up and bellow "he's behind you!" while furiously pointing their fingers.
No theatre audience is so participatory, which is maybe why many of the youngsters fail to graduate to 'theatre proper' after the panto experience. The grown-up theatre probably seems too tame.
There are other panto conventions of course. The songs for one. The love songs especially always bored me as a child. I suspect little changes. Witness the songs here that really energise the audience: upbeat high-energy numbers such as "Bohemian Rhapsody" and "Ghostbusters" given a full-blown comic treatment that has the youngsters raising the roof.
Gone are the painted backdrops (all giant projections now) and gone is the cross-dressing Principal Boy slapping her thigh. Naturally the OTT dame remains. Here it's David Foster as Dame Dora Cracklepot with an honours degree in bad taste dresses. Her partnership with Craig Richardson's Silly Billy is the comic building block of the production. Richardson has a flexible face that could win gurning competitions and his natural rapport with the young audience is immediate.
Matthew Lowery plays the Beast and is slightly too well-mannered for my liking, especially as his entrance is always preceded by a blood-curdling roar.
Lucy Walton's Belle (the Beauty) successfully avoids the saccharine traps. Janine Leigh is the boo-hiss target Sycorax. One word here though—her Queen of the Night aura that has the youngsters booing and yelling (and she looks striking) is slightly diluted if you bring her on as part of the comic numbers.
The cast is completed by Michael Geddes as Belle's father Maurice, whom Belle needs to save from the clutches of the Beast.
I'm not sure all the audience understood everything that was happening (come to that, neither did I) and we're into the second half before the show truly changes gear to its full manic potential. From there on, it's mainly a riot.
A word for the six young dancers from the area's Decote Dance, who offer up set pieces from both comic and spooky perspectives.
Curiously, though, for a town with such a strong sense of place as North Shields and especially given the writer-director's local roots, there are few local references or gags, nor do we get many topical references.
Reviewer: Peter Mortimer