Beauty Queen of Leenane
Martin McDonagh
Hull Truck co-production with Queen's Theatre Hornchurch
Hull Truck Theatre
–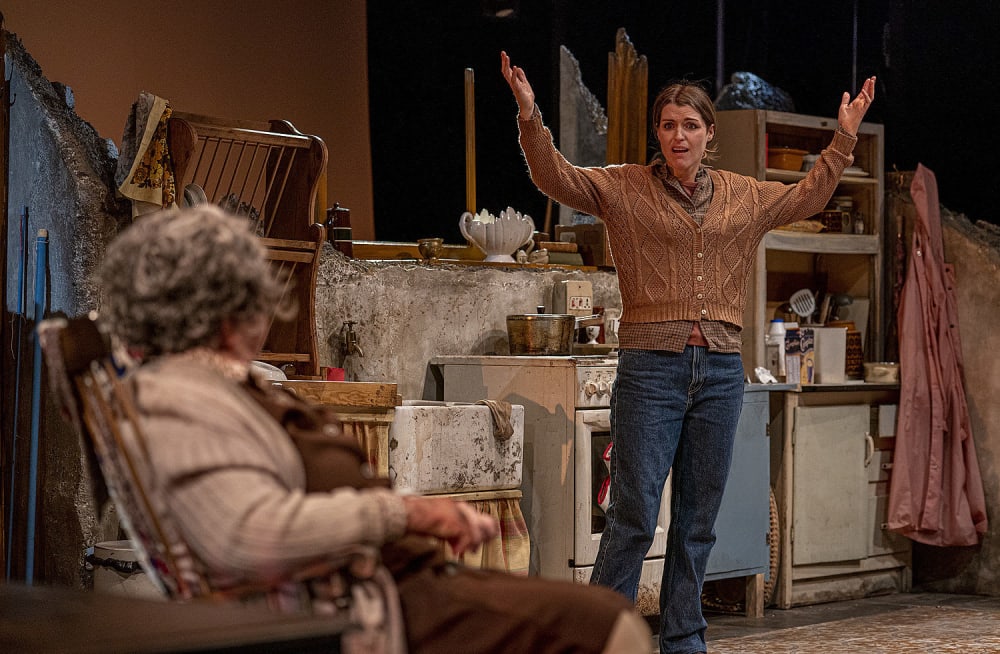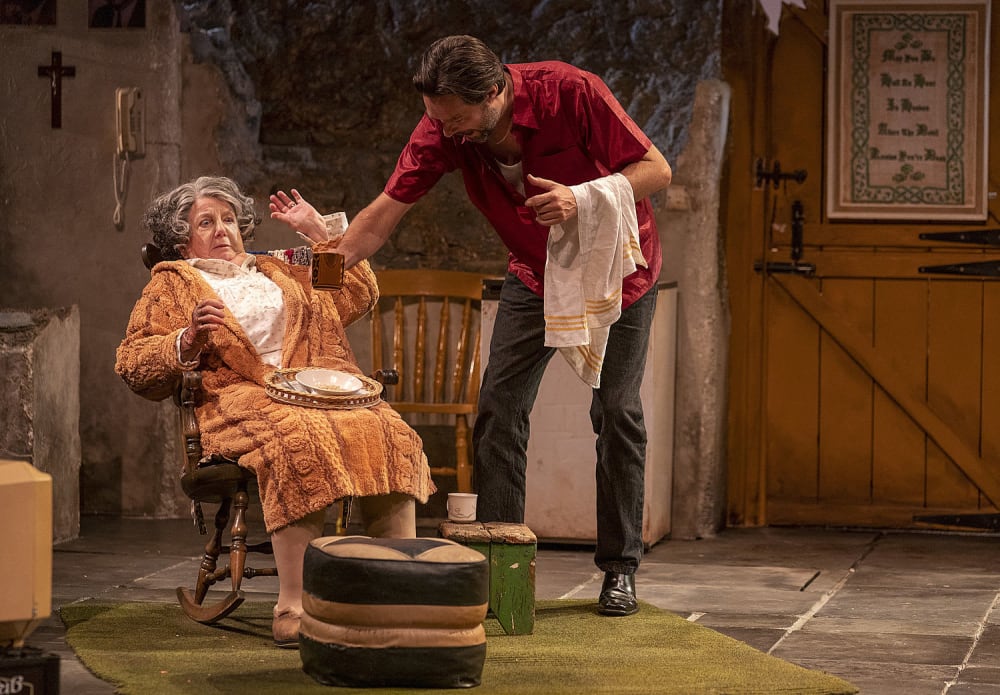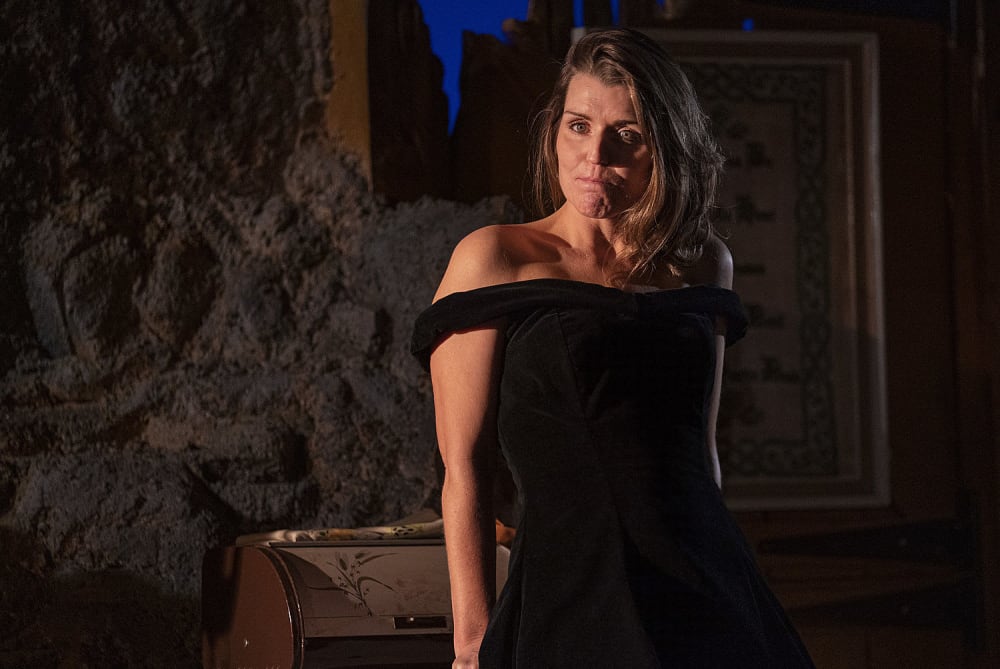 Martin McDonagh's debut play, Beauty Queen of Leenane, was an instant hit when it premièred at the Town Hall Theatre in Galway in 1996 and transferred to the Royal Court. It won three major awards and was nominated for the Olivier Award for Best New Play of 1996. Its re-emergence in this energetic and spellbinding revival at Hull Truck is a triumphant start to their autumn season.
Mag (Maggie McCarthy) and Maureen (Siobhan O'Kelly) are elderly mother and middle-aged daughter living in a tumbledown cottage in rural western Ireland. Their constant sniping and point scoring around Mag's laziness and Maureen's lack of love-life is richly funny if, at times deeply personal. Their feud takes a much darker turn when Maureen brings home Pato (Nicholas Boulton) and begins to contemplate the possibility of a life away from her mother. Simmering resentment turns to violent revenge in some deeply disturbing but brilliantly realised scenes. One might look for a bedrock of affection between the two women, a Steptoe and Son style of reassurance that beneath the tyranny, bullying and manipulation there is mutual need and affection. One might look...
McDonagh can be accused of manipulating his characters in order to serve the play's chilling dénouement but, to his credit, in so doing, he subverts the expectations of a cosy chocolate box illustration of rural Ireland. There is nothing quaint, sentimental or warm about this illustration; instead, the audience is forced to confront the cruelty of the central relationship in some deeply unsettling scenes. It does this successfully because the audience invests emotionally in the characters and so is shocked at their appalling treatment of each other. There is nothing cosy about the physical setting either; Sara Perks's excellent set reveals a cold, cheerless, damp home whose glowing fire portends the destruction and pain of later scenes.
The cast is uniformly excellent with McCarthy and O'Kelly particularly effective as they plumb the depths of the poisonous relationship between the two women. The seamless transition from almost playful verbal sparring to violence is completely credible, in part because of the fearless and committed performances of the two leads.
Beauty Queen of Leenane may be thought a curious choice of play for Hull Truck, yet Hull's geographical isolation and the stereotyped representations of it in the media made this play oddly resonant. Furthermore, when the forces of faux patriotism are spouting xenophobic bullshit about 'wanting our country back' , a production which blows the myths and assumptions about a country's national character is hugely relevant.
For Mark Babych, this is his finest work as director since his appointment to Hull Truck in 2013. His presentation of the shifting moods, pace and ultimate despair of McDonagh's world is largely flawless. It's also a brave decision to produce a play which disturbs as much as it entertains. Hull Truck's reputation for creating work that can amuse and engage but is unflinching in its depiction of life's cruelties has never been more in evidence.
Reviewer: Richard Vergette