Bed Peace: The Battle of Yohn and Joko
Rocky Rodriguez Jr
The Cockpit & Craft Theatret Theatre
The Cockpit
–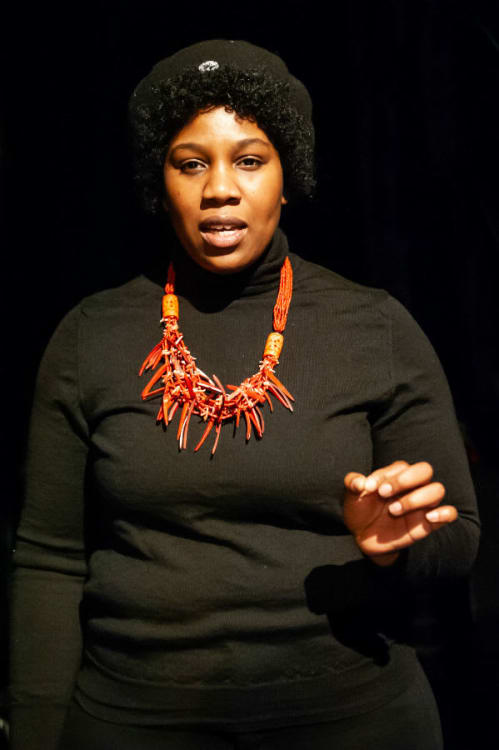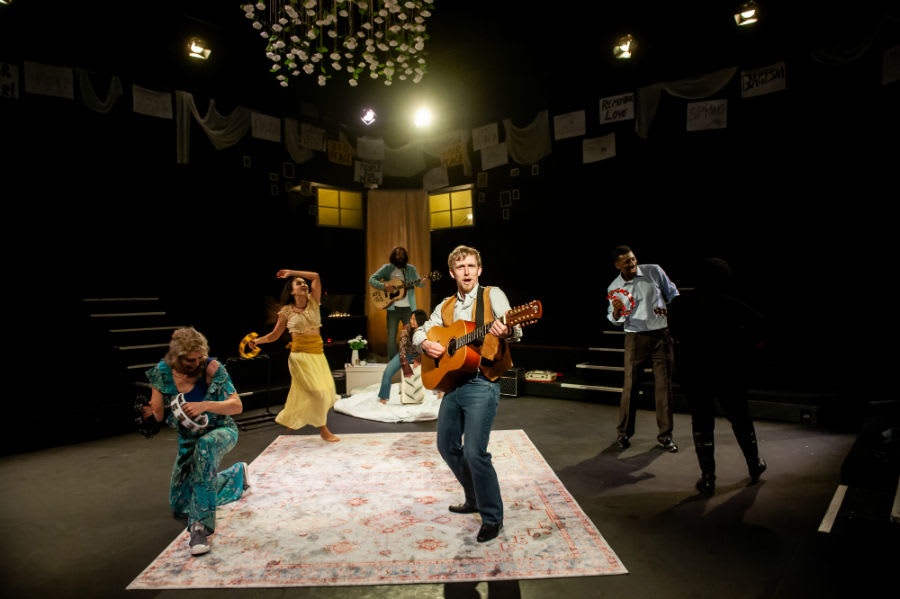 Take a trip to the culturally restless, politically turbulent year of 1969 with Craft Theatre's devised recreation of John Lennon and Yoko Ono's Bed Peace protest against America's war in Vietnam.
The theatre is decked in the manner of their rooms at the Queen Elizabeth Hotel, Montreal bed-in of '69 with posters such as "Make Love Not War" and "Give Peace a Chance".
In mostly brief scenes, we glimpse events that had prompted their stunt as their bed-in is visited by the world's press and numerous activists for social change.
There is the earlier provocation for peace in which the pair appear before the media in a huge, shapeless bag so that reporters would pay attention to their words rather than "to the colour of skin or the length of hair."
The bed-in generates debates on issues from the rights of women to Yoko and John's insistence that protest should be non-violent. On the phone to Berkeley students, John urges them to pause their campaign after police had opened fire on unarmed Berkeley students, killing one and injuring over a hundred. He suggests they protest in a more peaceful area.
Later Thomas (Thomas Ababio), a member of the Black Panthers, argues that if you are black you can't just go somewhere else to avoid violence. Amelia (Amelia Parillon), also from that organisation, makes a passionate speech criticising the naivety of their approach, pointing out that the equivalent of one black person has been lynched for every week of the previous sixty-nine years.
The show is a sensitive evocative representation of John, Yoko and the activists of '69. But its sketch-like structure lacks dramatic tension and, though we get a taste of the restless times, we never go below the surface. It simply skims respectfully the edge of things.
There is also a lack of humour and fun that was supposed to mark the Bed Peace protest. It is only in the final scene when the pair create—with the help of the Panthers, the Hare Krishna's and the entire audience—a rousing performance of "Give Peace a Chance" that we get a taste of the excitement that irritated the establishment and cheered millions.
Reviewer: Keith Mckenna