Bedknobs and Broomsticks
Book by Brian Hill, original music by Richard M and Robert B Sherman with new and music and lyrics by Neil Bartram
Michael Harrison
Leeds Grand Theatre
–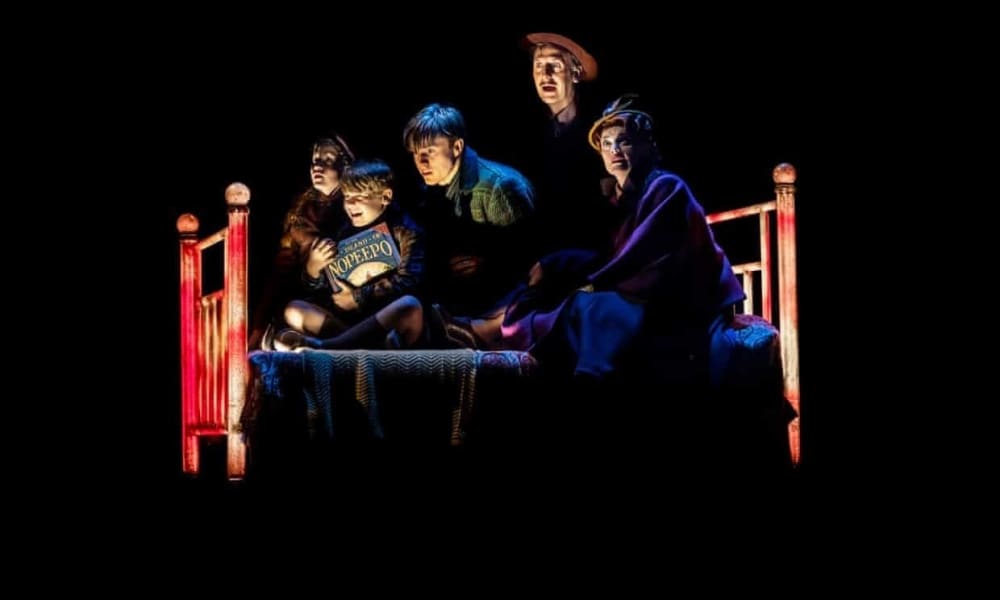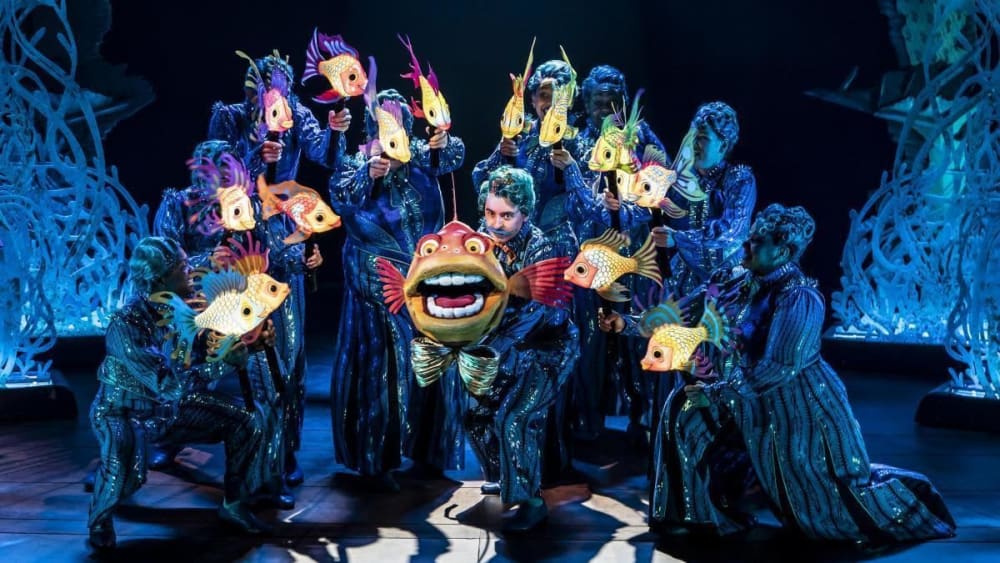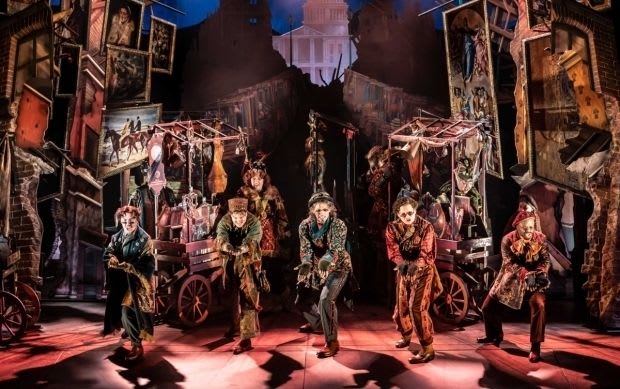 When the film version of Bedknobs and Broomsticks was released in 1971, some critics were surprisingly sniffy about it. A common complaint was that the movie too strongly resembled Mary Poppins, which had dazzled audiences seven years earlier. This is perfectly understandable given the two films' various similarities, including stern (but kind-hearted) women with supernatural powers, young children who learn life lessons during their adventures and magical worlds populated with animated creatures.
Mary Poppins may have more cultural cachet that its successor—not to mention five Oscars (including Best Actress for Julie Andrews) and over $100 million in box-office receipts—but as a child I always preferred the sheer wackiness of Bedknobs and Broomsticks, with its cartoon football match and climactic Nazi showdown. Therefore, I was excited to learn that the stage adaptation would be receiving its world première in the UK this year.
Based on two novels by Mary Norton (best known for the Borrowers series), the show charts the strange fortunes of three young orphans—Charlie (Conor O'Hara), Carrie (Poppy Houghton) and Paul (Dexter Barry)—who are evacuated out of London and placed in the care of the eccentric Miss Price (Dianne Pilkington) in a sleepy little village.
When the children discover that their new guardian is a trainee witch who longs to help the war effort through magical intervention, the unlikely foursome join forces with a charlatan magician, Emelius Brown (Charles Brunton), to find a spell that will allow Miss Price to create an army out of inanimate objects. With the help of a flying bed (always a useful thing to have), their voyage takes them to far-off lands, including the bottom of the sea and the remote island of Naboombu.
Stage adaptations of well-loved films run the gamut from cynical and insipid cash-grabs to imaginative reinventions which find ingenious solutions to the problems posed by transmediation. As a fan of the original film, I am glad to report that Bedknobs and Broomsticks is definitely more the latter than the former.
Before watching the show, I wondered how directors Candice Edmunds and Jamie Harrison would manage to capture the fantastical elements of the film. The answer is with great aplomb. Many of the show's illusions—including a flying broomstick and a flying bed—are little short of extraordinary. Also impressive is Kenneth MacLeod's puppetry, which brings to life the animal inhabitants of Naboombu Island, albeit without a football match.
The magic of Harrison's illusions is also reflected in his mobile and shifting set design, particularly in the opening sequence where we see the three children's home life blown apart by a German bomb. Despite its magical content, the show is grounded in a recognisable reality due to Harrison's London backdrop and Gabrielle Slade's detailed period costumes.
The show also benefits from a strong ensemble. Dianne Pilkington is superb as Miss Price, capturing the character's steely reserve and gentle heart. Her rendition of "A Step in the Right Direction" whilst attempting to mount a disobedient broomstick is a particular highlight. Charles Brunton brings considerable charm and eccentricity to the part of Emelius Brown, although I must confess that I've always found the character rather irritating.
While I struggled to overlook the fact that Conor O'Hara is considerably older than thirteen-year-old Charlie, he still delivered a committed and energetic performance that reminded me of a young Michael Crawford in Some Mothers Do 'Ave 'Em. On the evening I attended, the parts of Carrie and Paul were nicely played by Poppy Houghton and Dexter Barry respectively.
Praise must also go to the rest of the ensemble who manipulate the props and sets, contributing to the production's sense of restless movement. They are particularly impressive in the Portobello Road scene, during which our heroes' search for the missing pages of a book mutates into a show-stopping song-and-dance routine.
The Sherman Brothers' songs for Bedknobs and Broomsticks may not reach the heights they reached in other Disney films (The Jungle Book, Mary Poppins), but they are undeniably tuneful and pleasing to the ear.
Despite a few misgivings, including an ending that will polarise audiences, I was enchanted by this charming and magical production.
Reviewer: James Ballands