Before the Party
Rodney Ackland, based on an original short story by W Somerset Maugham
Bill Kenwright
New Victoria Theatre, Woking
–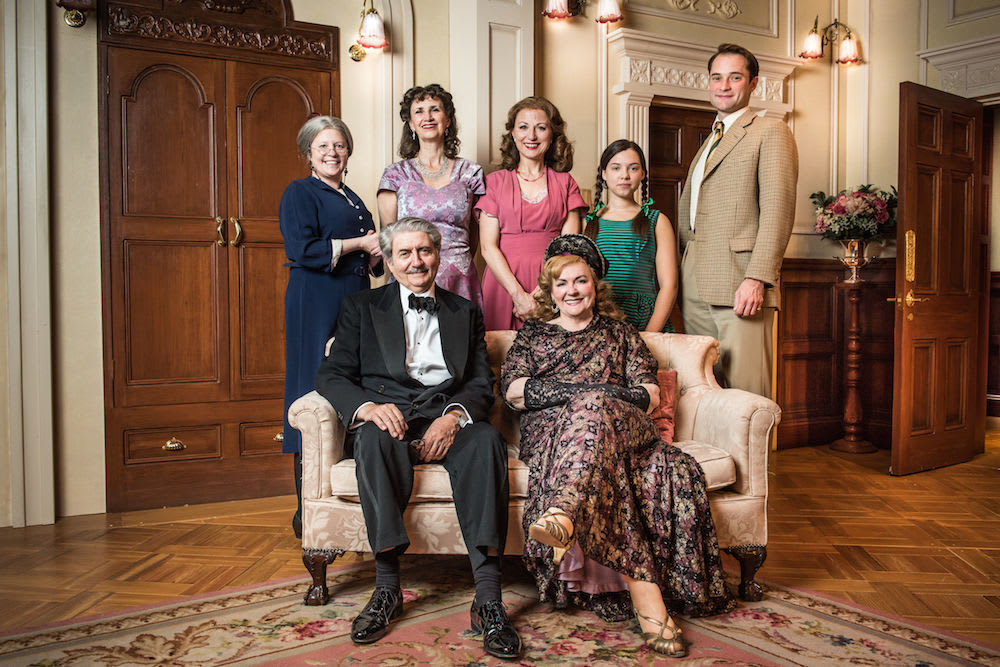 The short story on which this play is based was first published in 1922 pointing out, with a biting wit, the snobbishness and hypocrisy of many of the upper-middle classes in the aftermath of the First World War. Ackland has adapted the story into a play, setting it in the aftermath of the Second World War, and it would seem that nothing much has changed.
Widowed Laura has returned from Africa to the family home in Surrey and, in her beautifully elegant bedroom suite, the family is preparing to attend a garden party with all except Laura thinking it important to 'keep up appearances'.
Mother Blanche is worried that her feathered hat might not be suitable, Father Aubrey is wondering if it would be correct to wear a buttonhole and unmarried sister Kathleen (already attired in black chiffon) is horrified that Laura is wearing pink, and only eight months after her husband's death.
Not only that, but Laura has a new man in tow and to the rest of the family it is far too soon and he is completely unsuitable being someone who dabbles in the black market. Amazing how their attitude to that changes when it suits their purpose.
The play is billed as being 'bitingly funny' but for me it didn't so much 'bite' as nibble a little. The characters are mostly unpleasant and totally self-centred and selfish. Even Tom Conti's Aubrey, bumbling along in an absent-minded manner, shows signs of irascibility and can change his philanthropic attitude in the blink of eye if it threatens to upset his own welfare. If they are acquiring illicit petrol that's all right, "but my name must not be brought into it". If the Bishop gets to know, it might affect his chances of entering Parliament.
Elizabeth Payne's Kathleen is bitchy and spiteful, hardly able to contain herself when she has something nasty to say, particularly to her sister, and most concerned with not causing gossip at the golf club which might affect her status there.
Carol Starks's Laura is remote and with a self-contained poise which hides a horrifying secret, one which is definitely going to set the cat among the pigeons if it gets out.
Blanche (Gwen Taylor) is a character we know well, not spiteful, but definitely in the 'keeping up appearances' mode and becoming so flustered that she threatens her youngest daughter, Susan, with a 'chiropodist' to sort out her head, when all she wants is a truth which Blanche refuses to accept or at least wants to keep quiet.
Susan is beautifully played by Eleanor Thorn in a pert and suitably precocious manner, reminding me very much of the younger daughter in High Society.
All performances are good, which is what really saves the play, but there are some incidents included which seem pointless. Why bother with a door handle falling off unless is has some significance, and why does Blanche arrive after the party with half the garden party foliage attached to her feet?
These 'just for laughs' episodes tend to detract from the drama and emotions of a conflicting family, although the play is still entertaining and amusing in a gentle manner.
Reviewer: Sheila Connor