Beginning
David Eldridge
National Theatre in association with Queen's Theatre Hornchurch
Theatre Royal Bath
–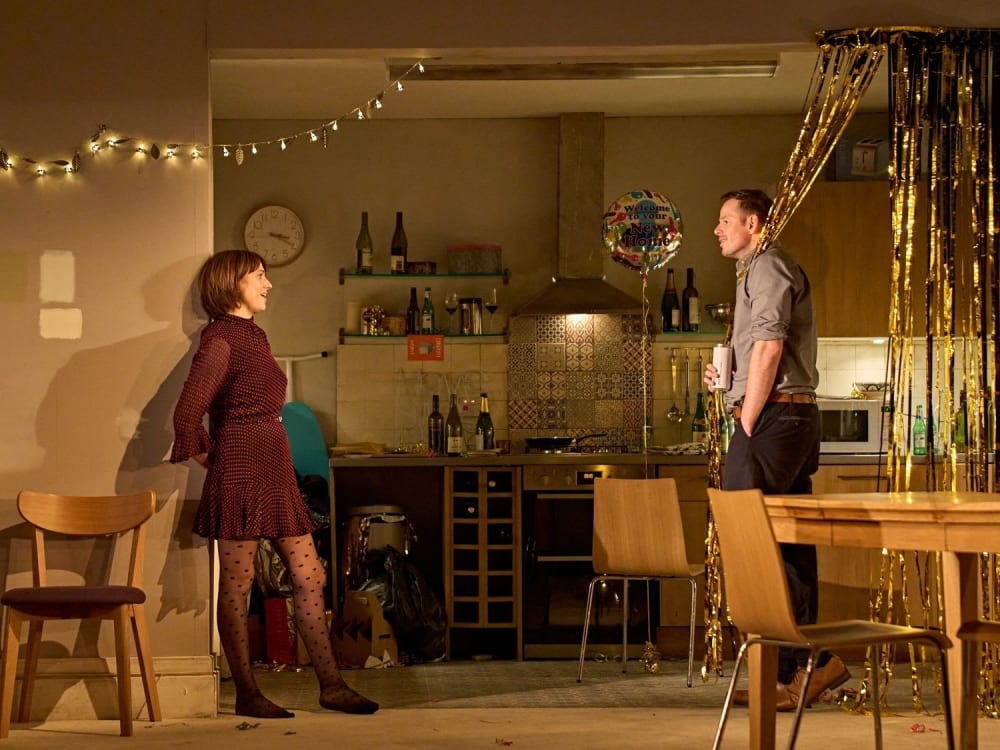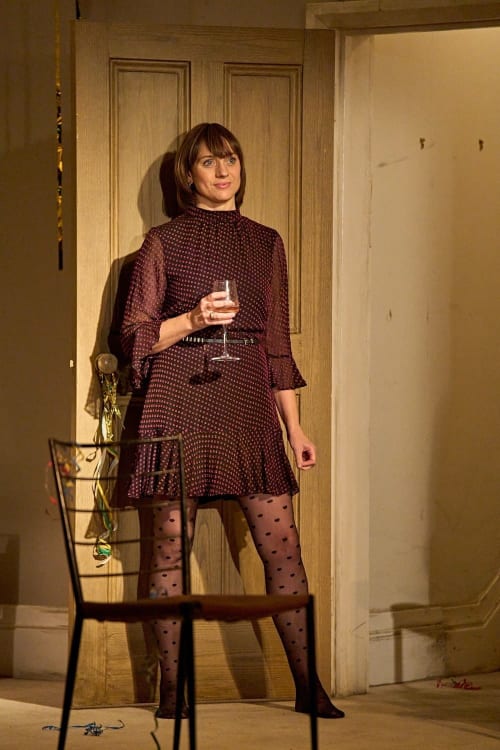 Danny (Simon Darwen) and party host Laura (Amanda Ryan) are the last two standing in the early hours of the morning at a housewarming gathering. Over the next couple of hours, the pair desperately search for a connection which might spark the beginning of something wonderful—or maybe just a hook-up.
In a perfect combination of awkward and warming, a recipe that almost all romcoms thrive upon, Beginning is a relevant telling of life alone in the city. While it takes a moment or two to warm up, the performances of Ryan and Darwen begin to successfully land towards the end of the first act. From there, we get an honest portrayal of two hopeless lovers with its believable two-hander.
Along the way, there are some real laugh out loud moments. Written by David Eldridge, there's no razzmatazz and it is kept simple. The pacing is variable, if not on the slower side, but it only benefits the plausibility of the premise: realism. And it is in the moments where little happens (on paper) when the direction of Joe Lichtenstein comes to the forefront. From clever movements of the two stars to the interchangeable tone, it keeps you guessing. It's a classic 'will they or won't they' romcom tale, but what Lichtenstein, a graduate of the National Theatre Studio's Directors Course, achieves is poignant and understated.
This modern take lands well and pulls few punches. In real time, we see two characters hopelessly fail in seduction but make up for that in transparency, insecurity and loneliness—yes, they are favourable characteristics in this case.
One of the takeaways of the night was the pin-point set design. An overlooked aspect at the best of times, but what the team of Fly David (designer), Libby Todd (design associate) and Jack Knowles (lighting designer) deliver is faultless. With the swatch-painted wall, eclectic furnishing choices and party-vibe flashes, it is an ideal backdrop to Lichtenstein's direction.
It is a take on a one-night stand that could only occur in this age bracket. A terribly accurate take on dating in the era of online apps and societal pressures on the so-called 'ideal family' life. With sympathetic real-world references, Beginning succeeds in showcasing an authentic, everyday love story with touching moments.
Reviewer: Jacob Newbury