Benefactors
Michael Frayn
Sheffield Theatres
Studio Theatre, Sheffield Crucible
–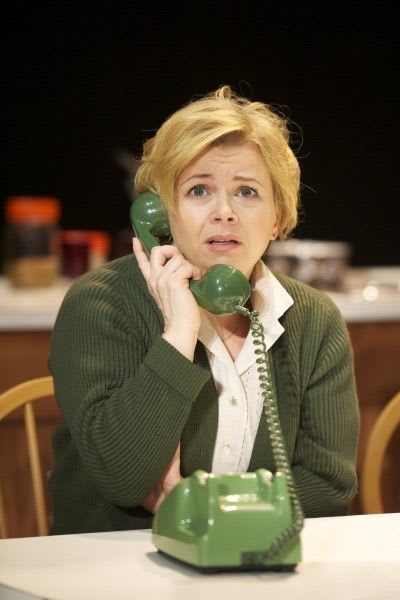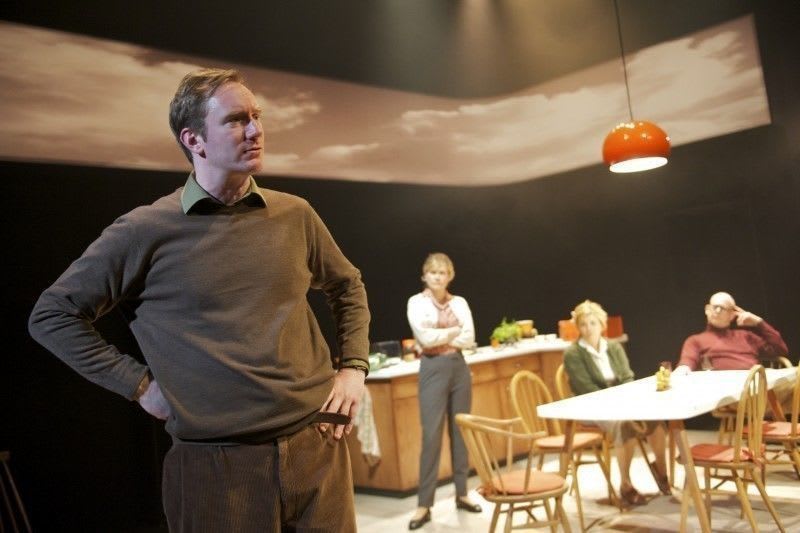 In a long and distinguished career, Michael Frayn has been a hugely productive writer of stage and TV plays, novels, screenplays, newspaper articles, translations and philosophical essays.
Benefactors, written in 1984, explores the relationship of two inter-dependent couples against a background of urban renewal. Architect, David Kitzinger, has a senior post in his local London Town Planning Office, and is thrilled to have the opportunity to develop a so-called 'twilight area' squeezed between a trunk road, a railway line and the shabby, two-storey Victorian terraces of Basuto Road, (a name reminiscent of Empire). In an effort to 'do good' to the local community, the idealistic David starts with a vision of relatively low rise development, but is eventually forced to adapt and compromise, initially because of planning regulations, but ultimately because of the intended and unintended interventions of his neighbours, Colin and Sheila, to whom he has also been a 'benefactor'.
Silent, simpering, brow-beaten Sheila turns out to be a cuckoo in the nest, displacing Jane, David's wife, from her role as unofficial secretary and helper; and eventually from her role as household goddess. The sardonic, destructive Colin humiliates his wife in public, and treats her with mental cruelty at home. As a university contemporary of David he is resentful of his success, and when the opportunity presents itself, takes delight in destroying his dream.
The interweaving of the personal and the social/political/scientific context is typical of Frayn's work, where, in this instance, the concepts and language of architecture are drawn on as metaphors for relationships: 'semi-detached'; 'progressive collapse'; tall tower blocks seen as enduring symbols of an unchangeable relationship.
The action of the play slides effortlessly from dialogue to direct address of the audience, with scenes merging or overlapping in space to create a dynamic forward momentum. The audience is placed in the role of 'helpless therapist' (Dan Rebellato, programme note), privy to each character's view of events and changing relationships.
The Crucible Studio provides an intimate setting for the unfolding drama. The set is functional and uncluttered: although many meals are suggested, a useful convention means that no food is actually seen or consumed.
There are exceptional performances from each of the four actors involved. Abigail Cruttenden's Jane provides a strong anchor point, and is powerfully emotional in the second act row. Simon Wilson is completely believable as the sympathetic, kindly and well-intentioned David, sensitive and generous towards his two intrusive neighbours.
Andrew Woodall initially comes over as not much more than a sneering, sardonic presence. As the play progresses, the character becomes fully rounded, and much more complex. Still an unpleasant man with a devious and destructive agenda, Woodall draws us in (Iago-like) to delight in his infamous behaviour.
As the down-trodden, deeply insecure, yet unconsciously manipulative Sheila, Rebecca Lacey adopts a hunched body stance, an inane smile, and a habit of pulling her shapeless cardigan protectively over her breasts. Her voice is reminiscent of Sybil Fawlty, or even Barbara Windsor, and she is particularly irritating when she calls, 'Hoo-hoo', or 'It's only me' on arrival in the house, and 'This is awful' when she has fails to feed her children, cook an evening meal or meet her daughter from school. The character is developed by inches as the play proceeds, until Lacey straightens up to become a controlling character who effectively usurps Jane's role.
The play explores all kinds of issues: idealism; misplaced generosity; compromise; attitudes to change. Michael Frayn provides a play text which allows director Charlotte Gwinner and an outstanding cast to explore context and character with subtlety and depth. A thought provoking and thoroughly entertaining evening in the theatre.
Reviewer: Velda Harris