Bess: The Commoner Queen
Kevin Fegan
Guildhall Theatre, Derby
–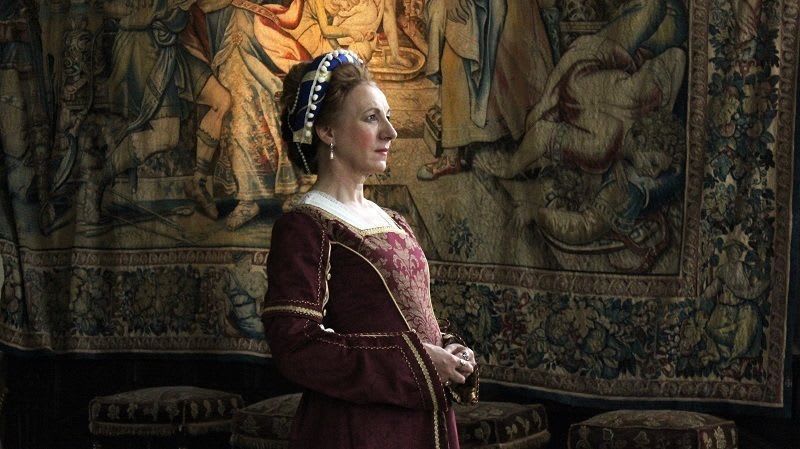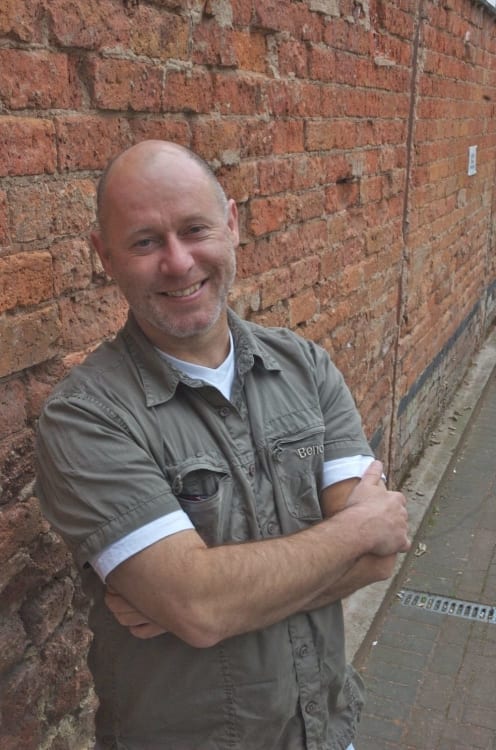 When Michelle Todd handed playwright Kevin Fegan a short biography of one of Derbyshire's most famous women, he knew Bess of Hardwick's story would make a powerful drama.
Bess: The Commoner Queen is the result. Not only is it testament to Fegan's writing credentials, it is also a vehicle to show Todd's lavish talents to the full. The two-hour play is a tour de force for the actress who now lives in Canada: although Bess's husbands appear on film, it is in effect a one-woman show and requires someone capable of holding the audience's attention throughout. In this Todd succeeds admirably.
This is Bess's story told from her viewpoint and no one is going to prevent her from telling it. This comes over in a slightly humorous way at times, for example when Sir William Cavendish, later Bess's husband, appears on screen only to be told, "not now, Cavendish. I'll call you up when I'm good and ready. I have an important speech to deliver first."
Bess: The Commoner Queen starts with the 33-year-old Bess in the Tower of London in 1560. She is Lady St Loe, wife of William, Captain of the Queen's Guard, and Lady of the Privy Chamber to Her Majesty Queen Elizabeth. She is in the Tower not because of her own marriage but of that of Lady Jane Grey's sister Katherine. Despite Bess's warning, she had married without the sovereign's consent. Fortunately, St Loe is able to secure a royal pardon for Bess.
The play covers Bess's life from the age of 19 when she is in service at the home of Lord and Lady Grey until just before her death at 81. Todd is comfortable and creditable with depicting Bess at all stages of her life, from the lively, innocent teenager to the stooping, slightly demented octogenarian.
She comes over as a feisty, spirited woman, ahead of her time in many ways because of her determination to make a life for herself rather than be subservient to her husbands.
Todd also shows Bess to be controlling, tenacious in her search for a husband for her granddaughter Arbella and furious when she eventually chooses a youth ten years younger than herself. This is one of the most dramatic scenes in the play. Arbella is a puppet doll operated by Todd, an apt interpretation.
And being from the East Midlands, Todd is perfectly capable of bringing out the commonality of Bess who slips into a Derbyshire dialect when she is away from court.
Rikki Tarascas, who has a theatre and film background, directs with precision. Film maker William Simpson cleverly brings to life the other characters in Bess's story as well as showing Bess in the majestic surroundings of Hardwick Hall.
Bess: The Commoner Queen is slightly long in a couple of places and the first half might benefit from more tension. The most dramatic scene is towards the end when her fourth husband George Talbot Earl of Shrewsbury is forced to be the official witness at the beheading of Mary Queen of Scots and describes her death in great detail. Bess is distraught at hearing the account.
Overall, though, Bess: The Commoner Queen is a striking, outstanding production which is a triumph for both Michelle Todd and Kevin Fegan.
Reviewer: Steve Orme