Best of Enemies
James Graham
Young Vic / Headlong
Young Vic
–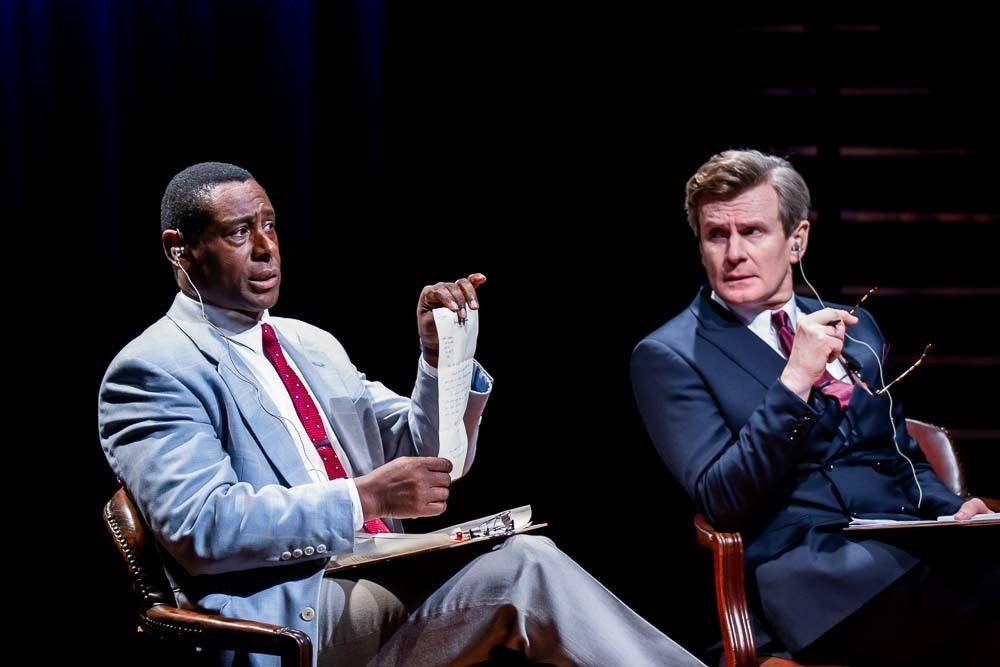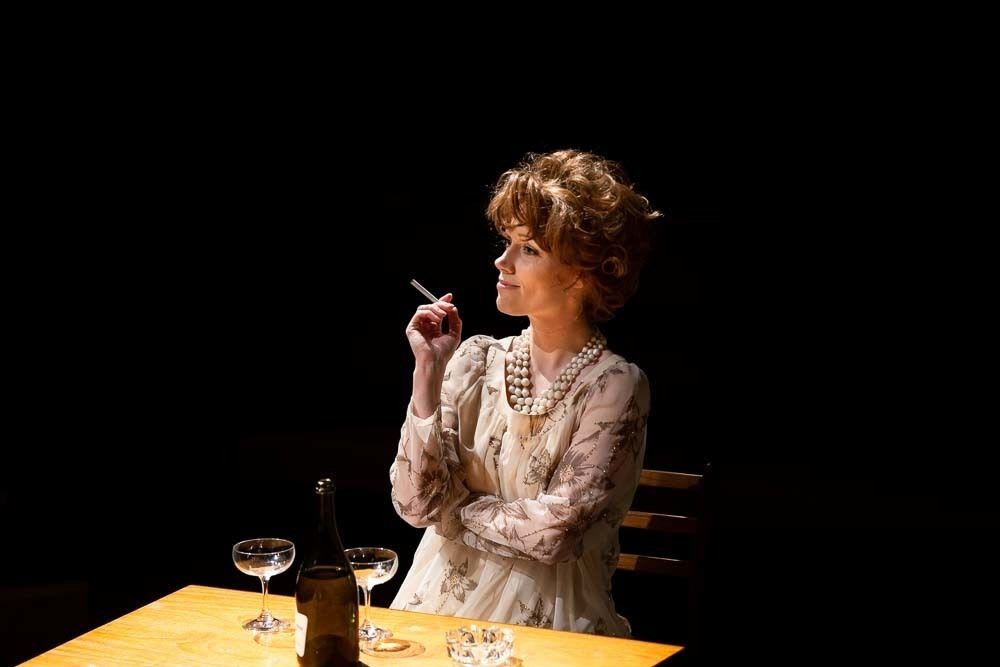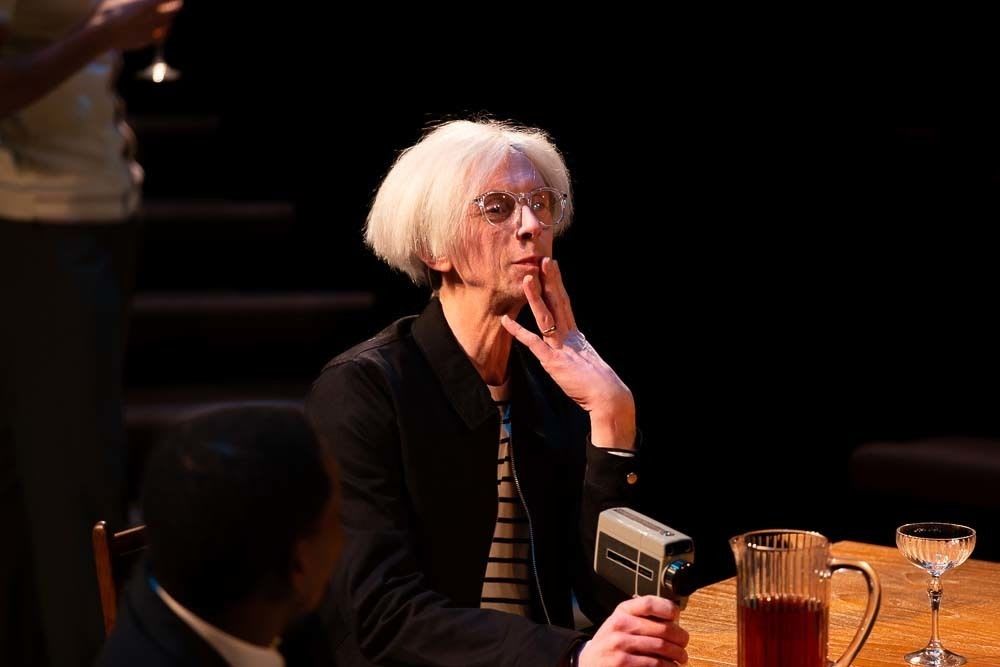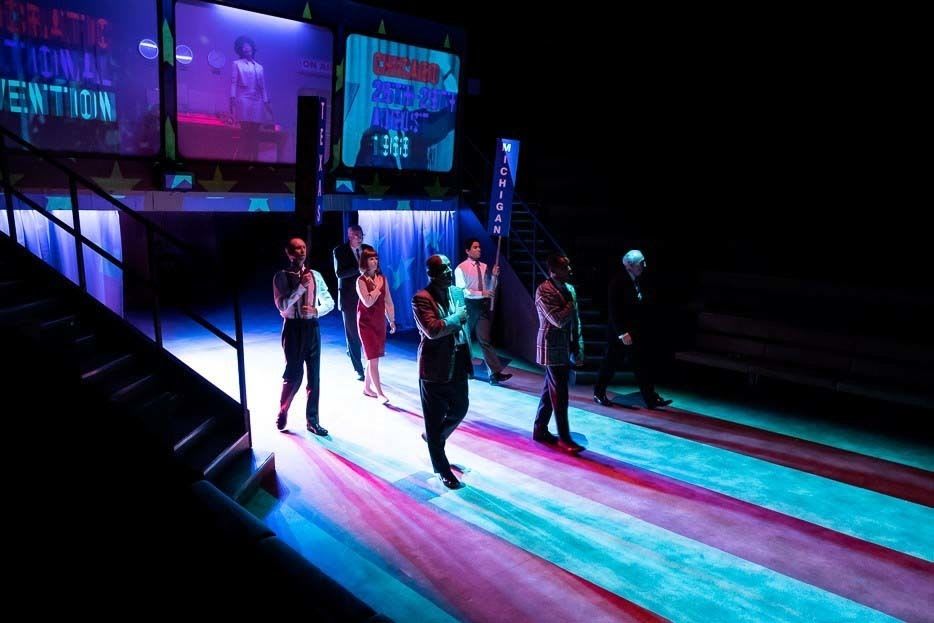 In 1968, the American Broadcasting Company was trailing behind the other TV networks and desperate to increase its viewing figures. Then, in the lead up to the presidential nomination, their news department came up with the then novel idea of a series of head-to-head debates presenting opposing political opinions. As the liberal and conservative antagonists in what they called their "unconventional conventions", they chose not populist personalities but intellectuals, the mutually loathing essayists William F Buckley Jr, founder of the right wing National Review, and new left novelist Gore Vidal.
In a year which saw the assassinations of Robert Kennedy and Martin Luther King, with the Vietnam war still raging, student protest and riots in Chicago (and les événements in Europe), this seemed to set a new pattern for political debate in which argument took precedence over substance. This was documented in Morgan Neville and Robert Gordon's film with the same title which James Graham acknowledges as a source for this play in which he combines verbatim material with what he imagines happened in private.
He presents not just what happened on air and in the studio but a much wider comment from personalities as different as Chicago Mayor Richard J Daley, Aretha Franklin and James Baldwin. In Jeremy Herrin's fast-moving production, it is all beautifully interwoven with Bunny Christie's television studio setting quickly turned into a bedroom or a conference hall while the director's gallery seen above it also becomes a row of television screens showing newsreel or duplicating the live action.
This is much more than an insider picture of the making of television history; as with earlier plays such as This House, Graham brings a sharp political intelligence to a picture of how our world works and illuminates it with vivid personality portraits.
There is a James Baldwin from Syrus Lowe which precisely captures the tone of his voice and his extravagant gestures. Sam Otto is briefly seen as Tariq Ali and then as Vidal's exploited acolyte Matt; Tom Godwin as Andy Warhol, Bobby Kennedy and Enoch Powell; John Hodgkinson as television anchor man Howard K Smith and Mayor Daley; Kevin McMonagle as President of ABC News Elmer Lower and Walter Cronkite; Emilio Doorgasingh as newscaster Chet Huntley and Howard Austen, Vidal's long-term partner; Clare Foster as Buckley's wife Patricia (who perhaps sees things more honestly than her husband) and Justina Kehinde as Aretha Franklin among other roles.
At the centre of everything are Charles Edwards and David Harewood as Gore Vidal and William Buckley. Edwards is a delight as waspish, egocentric Vidal, self-styled American Oscar Wilde, who suggests just a sliver of doubt beneath his relaxed arrogance as he delivers most of the best lines. But it is in the casing of Harewood that this production lays its cards on the table, casting a black man in a white role which underlines his inherent right wing racism while emphasising the context in which now unacceptable remarks are delivered. Harewood may give him a suave façade, but as Vidal gets him rattled he explodes.
Their confrontation is electric. Both Buckley and Vidal were canny performers and that is an element of their confrontation, but these actors mine beneath the surface effect to give this a real theatrical excitement.
Reviewer: Howard Loxton