Betrayal
Harold Pinter
Derby Theatre
Derby Theatre
–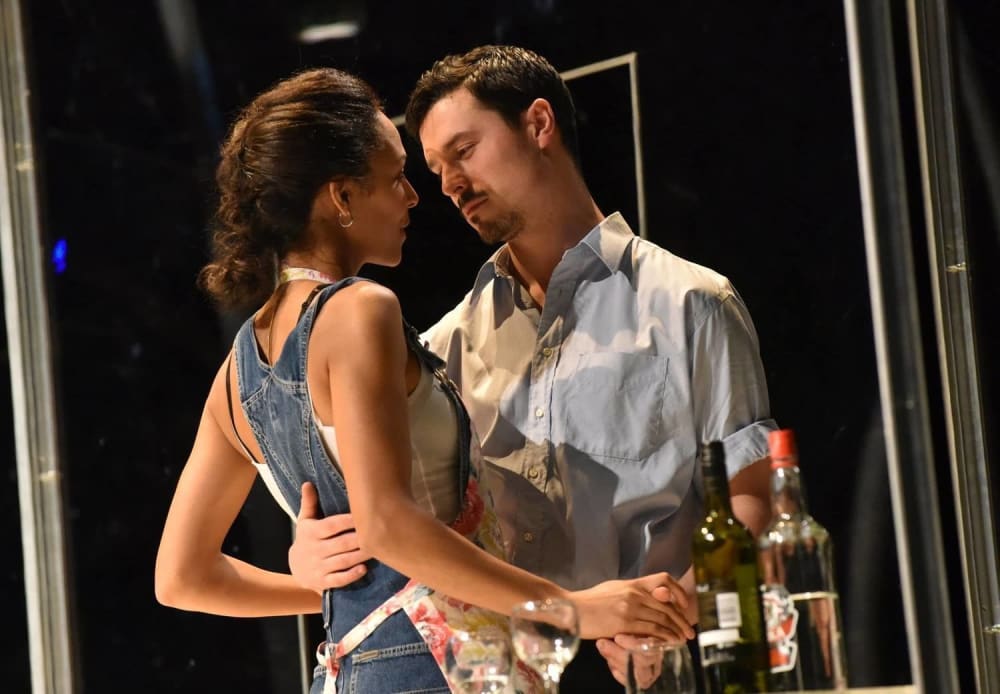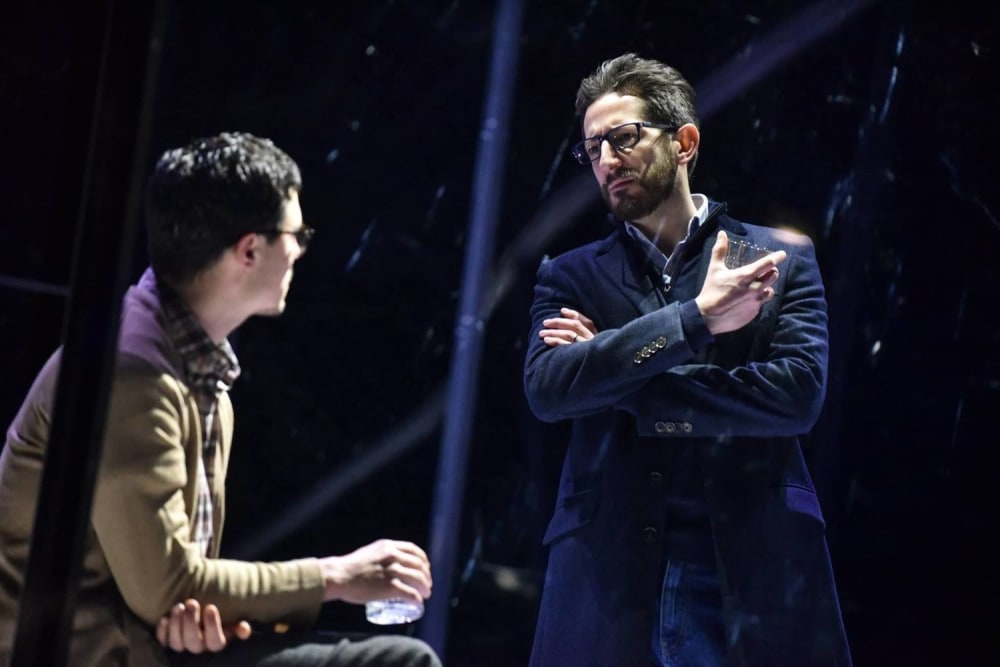 Lekan Lawal's first main house production since joining Derby Theatre 18 months ago on the Regional Theatre Young Directors Scheme could hardly be more challenging: Pinter's Betrayal is a profound work which more experienced directors have struggled with over the years.
But it is soon evident that Lawal is not overawed by the play and has a lot to say. After the first scene in which two of the characters, Jerry and Emma, meet for a drink in uncomfortable circumstances some time after the end of their long affair, Lawal makes his mark.
Betrayal moves backwards in time. Designer Neil Irish turns the acting space into a glass box in which the actors and their memories are trapped. In addition, Lawal uses cameras to capture the action from different angles. Reflections off the glass increase the number of images around the stage, presumably to indicate the multi-layered characters and their situations.
It is an intriguing interpretation. However, the cameras tend to take over the action; it seems odd that Robert trains his camera on Jerry during a conversation and he does not react in any way. Occasionally, it seems strange that an actor not involved in a scene is still on stage videoing the event.
In some scenes, the glass box turns continually on the revolving stage; this can become distracting.
But there is an excellent touch as clothes and props that clutter the stage during the intricate stages of the three main characters' relationships disappear and everything becomes more simple as we go back in time.
Betrayal is the story of three people who betray one another over a seven-year period. It is also evident they are betraying themselves as their motivations for their problematical behaviour are hidden within them.
The three main actors all give strong performances as they get to grips with their complex characters.
Ben Addis, who has had a long-held passion for the play and had to wait 15 years to be the right age for a part, is exceptional. He shows publisher Robert to be a complicated individual who appears to be more concerned that his best friend Jerry has betrayed him by having an affair with his wife Emma rather than her infidelity.
Philip Correia shows literary agent Jerry to be a confused person who is neither sure of himself nor certain of what he wants out of life.
Kemi-Bo Jacobs portrays Emma as a rather cold, calculating figure who is content to continue her affair. Her distress comes from having to confess to Robert that she has had a relationship with Jerry rather than the act of betrayal itself.
Lawal directs with confidence and ingenuity although the play sometimes lacks pace as he loads it with Pinter's trademark pauses.
Betrayal is billed as a comedy but it does not have many laughs. However, that might be down to the audience. On the night I saw the play, it was apparent by the number of empty seats that Pinter is not to everyone's taste.
On the evidence of Betrayal, Lakan Lawal has a bright future ahead of him. His enthusiasm and enterprise are commendable; he has the potential to go far.
Reviewer: Steve Orme