Between the Lines
Meg Henry, Ellen Davidson, Robyn Merrilees, Callum Dyer, Molly Toward and Emma Cockburn
Benfield High School and Live Theatre
Live Theatre, Newcastle
–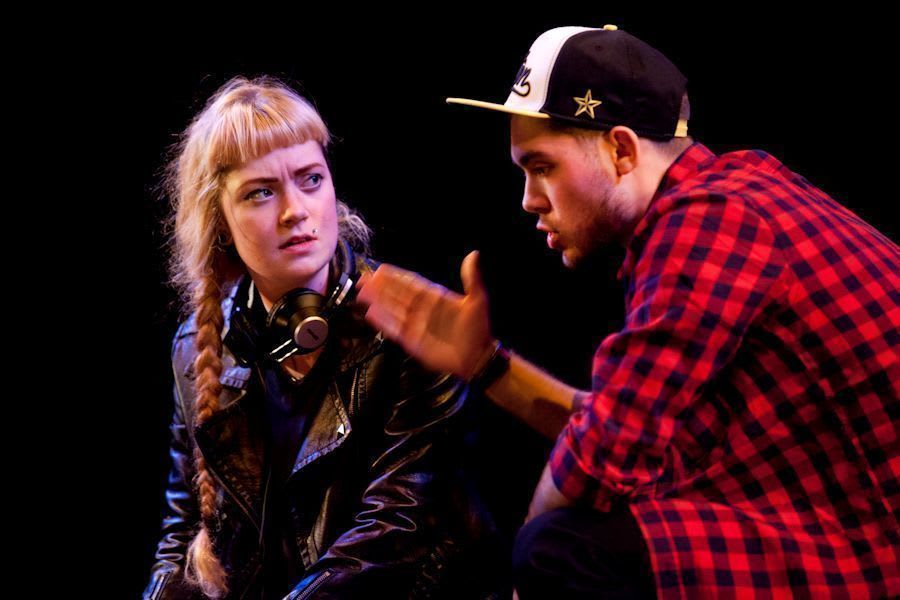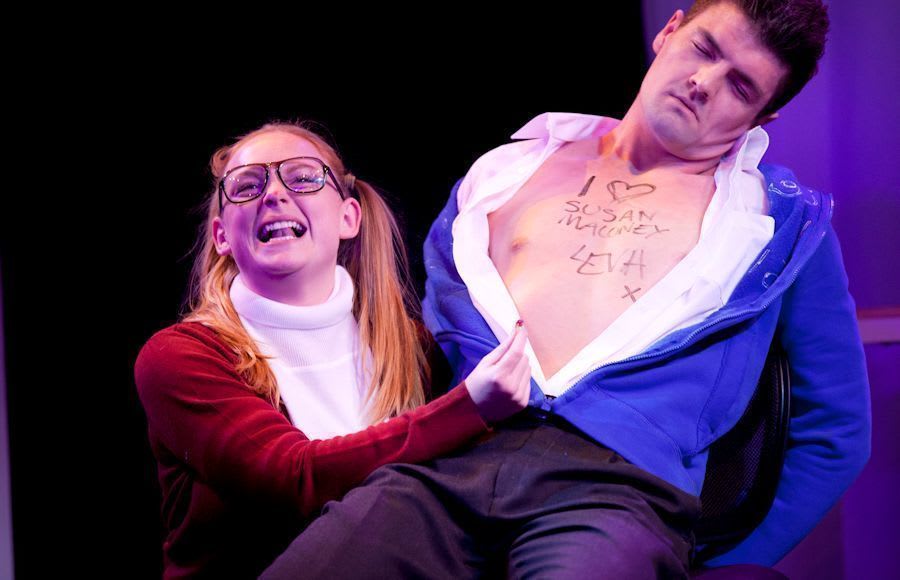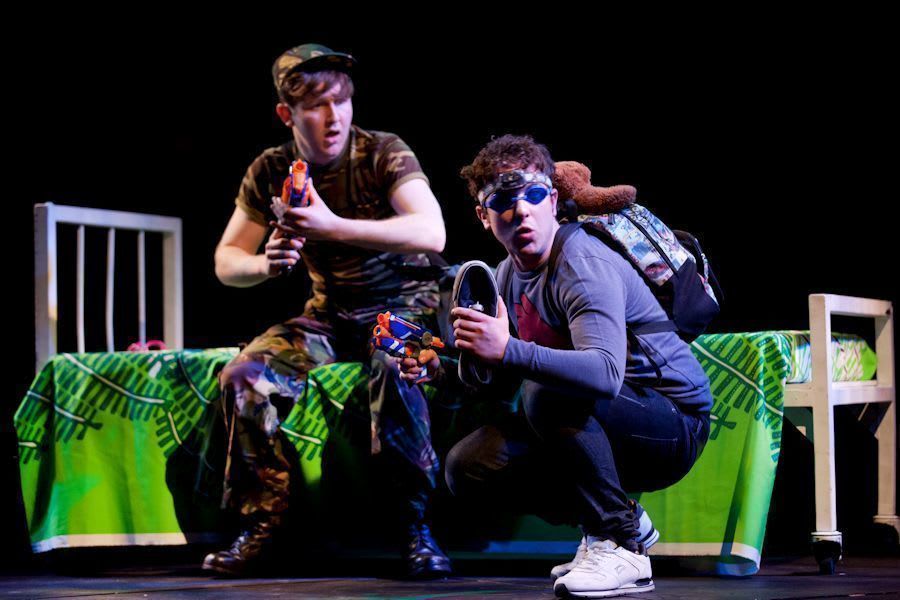 What's this? A show that has nothing to do with Christmas written by very young non-professional writers being reviewed in mid-December by the BTG: surely not?
Actually the writers are all 13/14 years old and are pupils at Benfield High School in Newcastle. They've been taking part in Live Theatre's Write Stuff writing programme and their short plays have been developed with the Education and Participation Team and the six plays are performed by professional actors, some very experienced indeed, and members of Live Youth Theatre - and it was a brilliant evening of theatre. At the interval I looked at my watch and couldn't believe how much time had passed - it had shot by!
The themes provide an interesting glimpse of young teenagers' concerns. There's friendship, unrequited love, sibling relationships (and video games), which is what you mighht expect, but there's also murder, revenge and a very surreal look at the perceived lives of older people.
The great thing is that the directors (Paul James, Rachel Glover, Phil Hoffman, Tracy Gillman) and the actors treated the texts they were given with same respect that they would anything from a "proper" playwright so they brought the characters and situations to vivid life on stage.
Meg Henry's High Level Decisions, performed by Emma Crowley Bennett and Dean Bone, is set on Newcastle's High Level Bridge and is about a boy and a girl who had been great friends until they went to High School. Then they drifted apart, mainly because of peer pressure because she was thought to be "weird." Now, having left school, they meet up and the play chronicles the difficult, often painful but ultimately successful reconciliation and renewal of their friendship. Sensitively written, directed (by Paul James) and performed.
You're My Inspiration, written by Ellen Davidson, performed by Natalie Jamieson and Matt Howden and directed by Rachel Glover, a story of the unrequited love of a girl for a classmate, one of the school's most eligible lads, is both hilarious in its excesses and very touching for exactly the same reason. We laughed right to the end, even through the pathos. It is a remarkably perceptive and subtle piece for such a young writer.
Cross Wire Murder by Robyn Merrilees is obviously inspired by any number of TV crime dramas. Eva Quinn plays a detective investigating a recent murder who is questioning someone who is already in prison for a previous one (Michael Hodgson) and whose daughter is a suspect in the latest crime. There is some quite sophisticated verbal fencing going on which shows a good understanding of the motivation not just of the murderer but also of the detective. Phil Hoffman directs.
The final play of the first half is the only one written by a boy, Callum Dyer, and although the ostensible theme is video war games, Ready for Service is a lot more subtle than that, for it also deals with the relationship - and, obviously, rivalry - between brothers. Directed by Tracy Gillman and performed by Tom Booth and Chris Foley, it gives us an amusing insight into the complexities of an often difficult relationship.
Hunter by Molly Toward (directed by Rachel Gover and performed by Adam Donaldson and Stephen Gregory) is about revenge and owes a lot to the thriller genre - at times I was reminded of The Silence of the Lambs and at others by Ben Elton's Popcorn. It's quite a scary piece!
The final play, by Emma Cockburn, is Cold Tea. Directed by Phil Hoffman and performed by Jane Holman and Donald McBride (like Michael Hodgson amongst the theatre's most experienced actors), it is very funny - hilarious in places - but also very poignant. Described as being about extreme sports for pensioners (for example, bubblewrap bursting with the feet!), it is as much about the complexities of a relationship which has gone on for very many years and is remarkably mature for one so young to have written.
I did ask afterwards how much influence the dramaturgs had had (only the lead dramaturg, Roxana Freeman, is credited) and I was assured that every final script remained absolutely true to the writer's intentions. In which case it has to be said that this evening of theatre simply confirms the premise on which the whole project is built, that, given the right guidance and help, youngsters are capable of creative work of very high quality.
Reviewer: Peter Lathan