Big Big Sky
Tom Wells
Hampstead Downstairs / Celia Atkin
Hampstead Theatre
–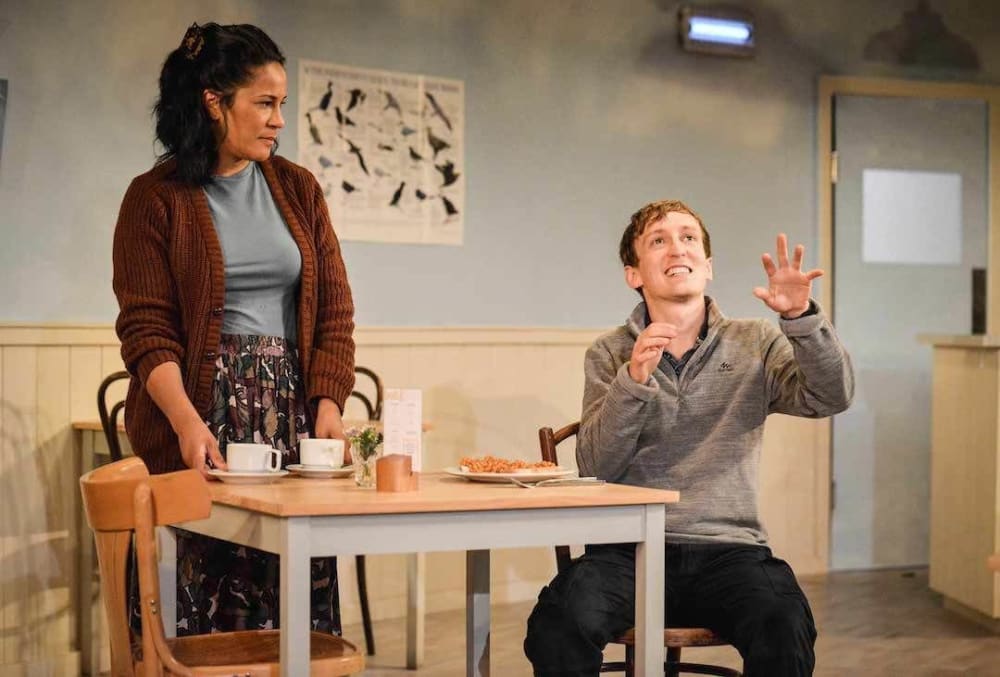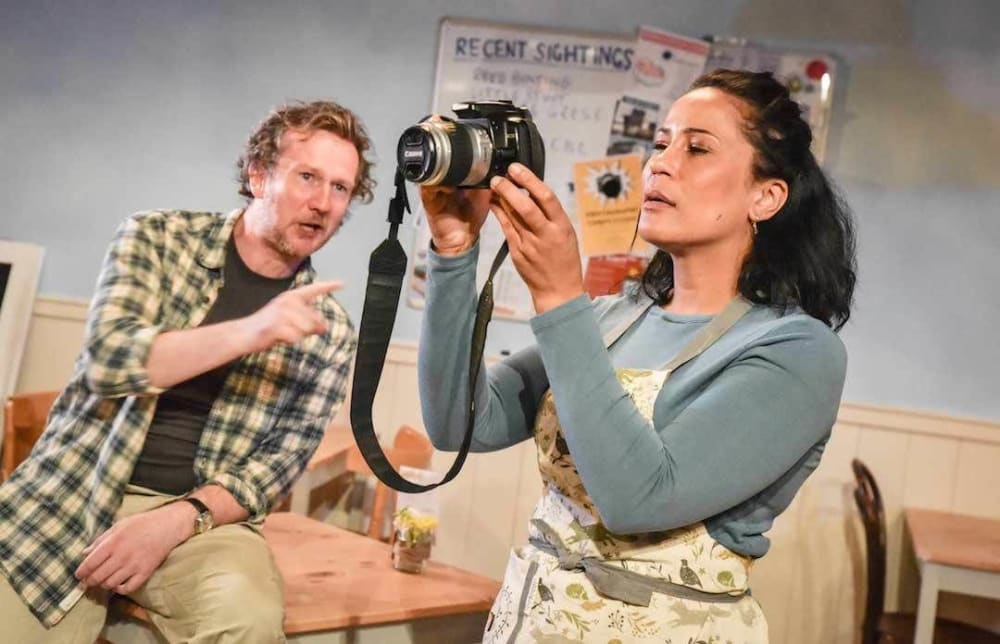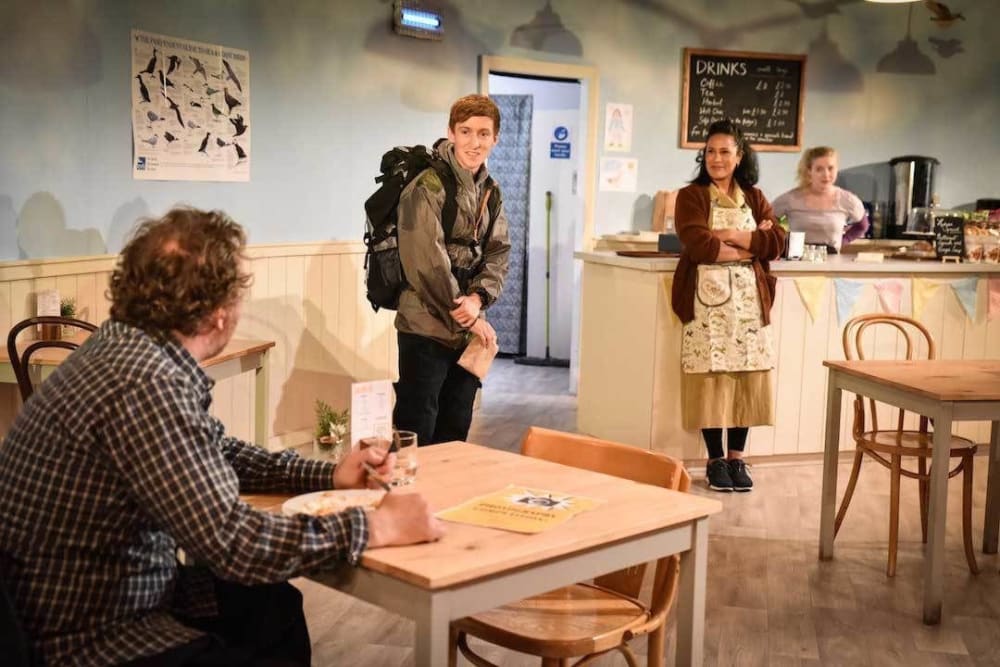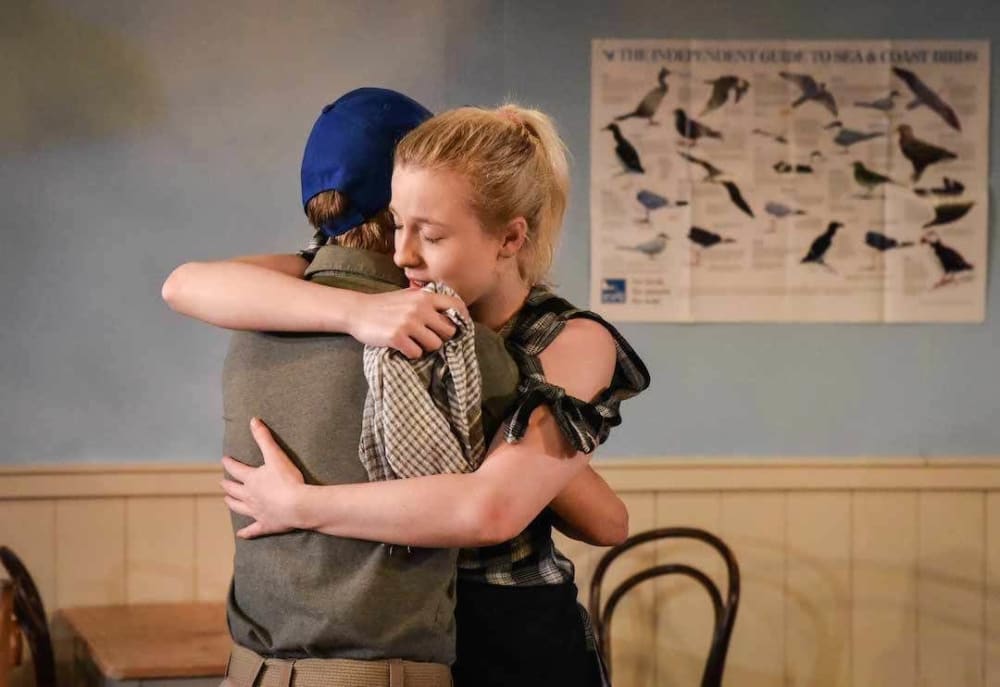 It may be a big, big sky over Kilnsea, the remote costal hamlet in Holderness in Yorkshire where Tom Wells comes from and where his new play is set, but it presents us with a small world and what some would call little people. This is a close-up of the lives of ordinary people, their dramas domestic and personal, beautifully captured.
Both writing and performance have an honest reality that makes you care about these people: three locals and incomer Ed who turns up to be interviewed for what sounds like his dream job: Tern Warden at the local Nature Reserve.
It is set in the little café run by Angie (Jennifer Daley). It caters for the birdwatchers and twitchers who arrive in the spring with the migrating seabirds and stays open till the birds make their return flight in the autumn, though with a new Discovery Centre being planned, which will have its own café, it may not keep going much longer.
Angie is aided by Lauren (Jessica Jolleys) who misses her mother, who died recently, while her father Denis (Matt Sutton), who drops in almost daily for a free leftover pie, misses her even more. He clearly relied on her and is even more alone now for Lauren has moved into her own place.
Ed's mum died too and kind, caring Angie lost a daughter, so in part Big Big Sky is about loss, the holes left in life, but it is also about pride, how we handle our own inadequacies and a whole lot more. Though its characters may explode with frustration or panic with worry, this isn't high drama but full of real life and real people who can explode with joy in a line dance and see the world with their own eyes, not rather than click at it with their camera.
Bob Bailey's design and Tessa Walker's direction are great on detail and the cast all deliver performances that tell you much more than appears on the surface. Ed may say that getting a new pair of socks counts as exciting in his life, but this celebration of 'ordinary' people is fully involving and so well presented.
Reviewer: Howard Loxton