Big Fish
John August with music by Andrew Lippa based on the novel by Daniel Wallace
Royal Conservatoire of Scotland
Assembly Rooms
–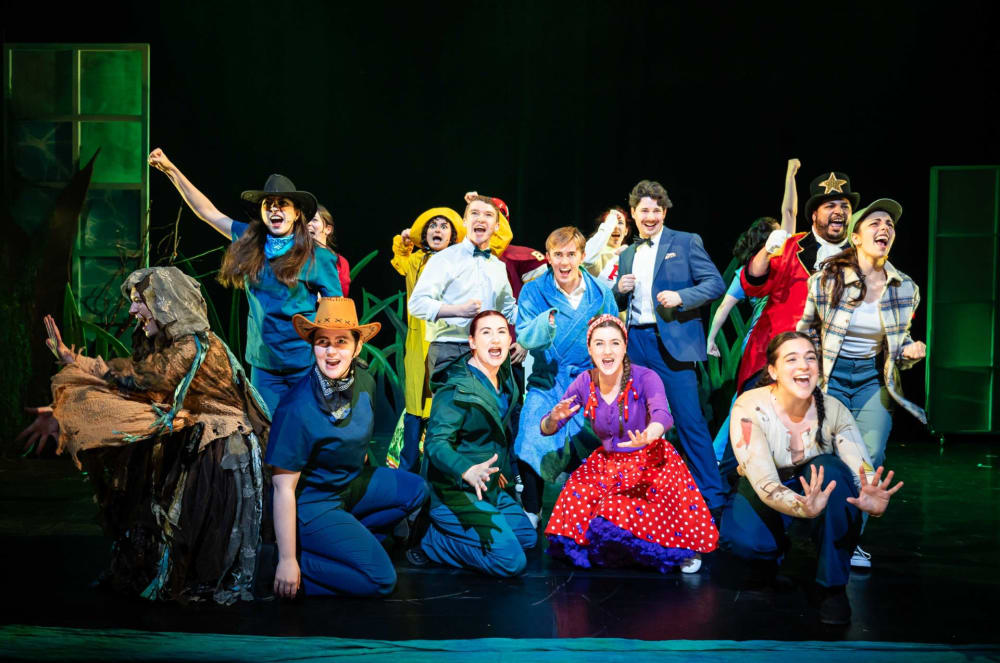 The Royal Conservatoire of Scotland's second show at this year's Fringe is Big Fish based on Daniel Wallace's 1998 novel with a book by John August and music by Andrew Lippa.
It's a big, bold production performed with pizzazz by this highly talented company. They even have a foley artist providing the sound effects.
Set in Alabama, it tells the story of travelling salesman Edward Bloom, a captivating performance by Zach Ammon Peterson, who fills his ambitious son, Will, the charismatic Liam Bradbury with tales of his adventures whilst on the road.
Edward has had a good life, something of a hero in his town of Ashton, but his health is deteriorating and he is hospitalised. Tommy Seymour gives a strong characterisation as young Edward. Linzi Devers is excellent as the level-headed, caring wife and mother Sandra Bloom.
Edward retells his stories in a series of madcap flashbacks filled with witches in the swamp, giants and even a circus with the cast skilfully juggling and performing tricks.
The energetic, slick choreography (Sarah Wilkie) is exhausting to watch as the company "strut their stuff" in country and western style. The superb ensemble shine with their effervescence performances and all sing superbly.
The band under the direction of Siân Campbell perfectly capture the vibrant score and are a joy.
Inventively directed by Tom Cooper and beautifully staged, this heartbreaking story is full of hope for the future and the moving ending brought more than a tear to my eyes.
'A Perfect Tale', perfectly told and the whole cast received a richly deserved standing ovation. Bravo!
Reviewer: Robin Strapp