Big Howard Little Howard: Man and Boy
Howard Read
Banshee Labyrinth
–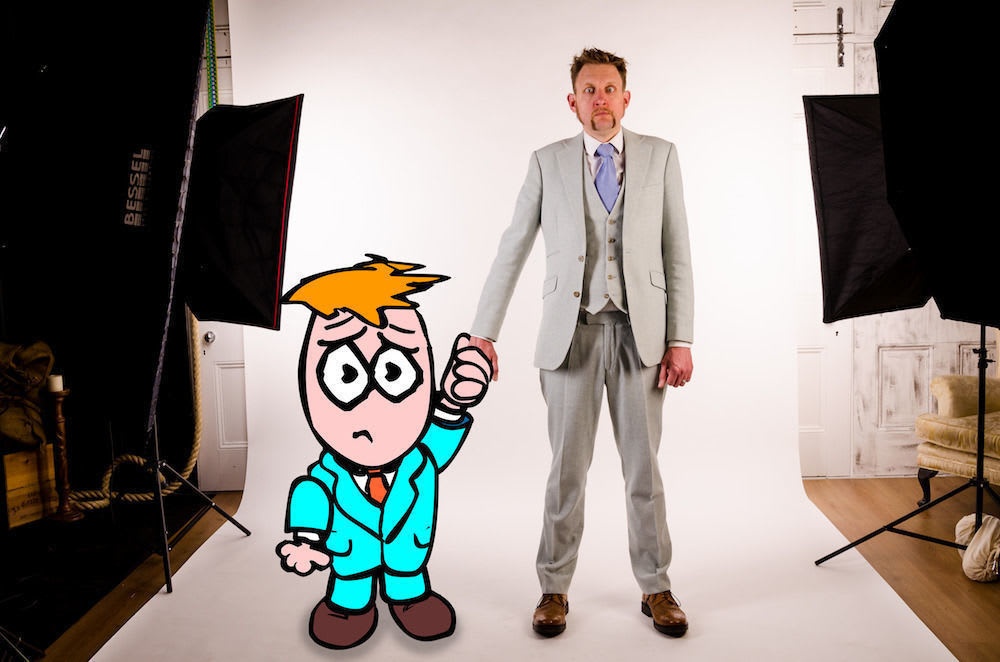 After reading Natalie Read's great piece on being married to a comedian on British Comedy Guide, I'm wondering whether I should be encouraging her husband with a good review for the sake of their family.
But I'll be selfish. After success with three series on CBBC and an appearance on the Royal Variety Performance plus a few live shows aimed at a younger audience, this human-cartoon double-act is their first new adult stage show since 2005. And it is a welcome return.
For the uninitiated, Little Howard is the world's only six-year-old animated stand-up comedian—now celebrating his 15th sixth birthday, he tells us—and Big Howard is award-winning animator and adult stand-up Howard Read, who is not a cartoon.
Their comedy comes largely from LH pointing out how rubbish BH is while misinterpreting things with the naivety of a six-year-old. This results in some discomfort for BH when LH accidentally strays into political incorrectness—BH reassures us that they believe the same things that we all believe—or makes revelations about BH's sex life (sorry Natalie).
The discomfort is increased by the reappearance of their manager Roger, who is a foul-mouthed animated pigeon with a voice like Bernard Manning and opinions that would make a Guardian reader pass out.
There is a subtle political thread running through the show, satirising a middle class desperation to have the "correct' political views through BH's discomfort and his attempts to, as the opening song tells us, "don't be a prick". He fails, of course. Even his attempts at diversity by making his animated grandmother black are ridiculed by his other creations.
This is certainly not a show for the Howards' youngest fans and some gags land better than others—probably depending on the audience—but it is a welcome return of older characters and adult humour to this very entertaining and technically very clever double act. It's on the Free Fringe, so have your money ready on the way out—and queue early as it is "selling" out.
With apologies to the rest of the Read family, this is a show I would certainly recommend.
Reviewer: David Chadderton