Bill O'Neill: The Amazing Banana Brothers

Soho Theatre
Pleasance Courtyard
–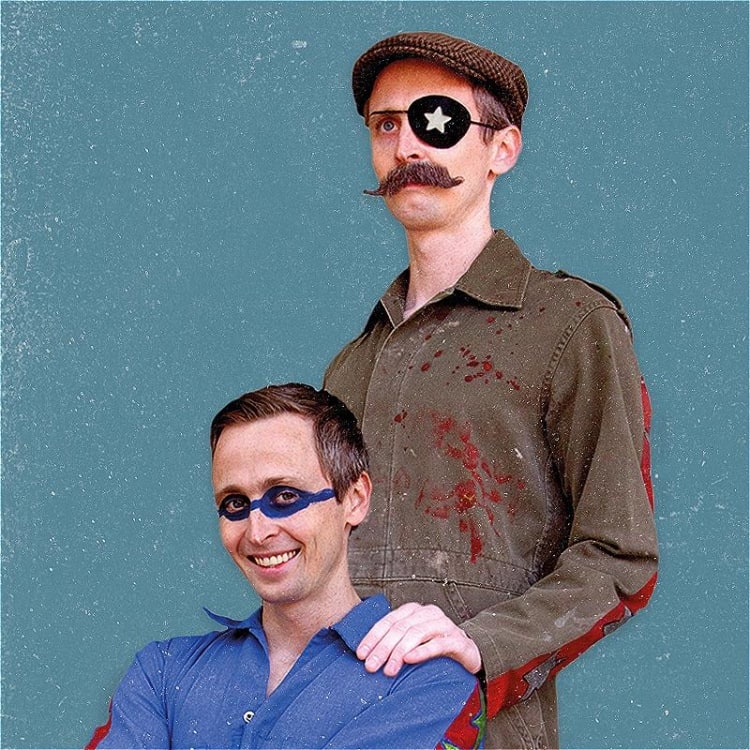 Daredevil Kevin Calamity and his sidekick Joey Dynamite are the Amazing Banana Brothers, a fraternal double act with a unique stunt show. Calamity will perform one thousand slips in an hour or your money back guaranteed!
As a special treat, tonight Calamity believes he will finally be able to perform "The Prestige", the ultimate slip. However, with his swift exit, it is up to his younger brother to hold it together and finish the show.
What unfolds is a chaotic, unpredictable and utterly hilarious tale of bullying, self-sacrifice and broken dreams. Directed by critically acclaimed comedian Natalie Palamides (Nate, Laid), The Amazing Banana Brothers perfectly balances incisive critique with absolute belly-laughs. This particular style of mildly threatening clown performance has become increasingly popular since Phil Burgers won the Edinburgh Comedy Award over a decade ago.
However, Bill O'Neill (performing as both brothers) has produced something that continues to push at the edges of this style of comedy, setting him apart as a genuine Fringe sensation.
"Who in their right mind would make a show about slipping on bananas? Who would want to see that?" asks O'Neill as Joey Dynamite. Well, he has, and I'm not sure he is (in his right mind), but certainly everybody should see it.
Reviewer: Tony Trigwell-Jones