Billy Bishop Goes to War
John Gray with Eric Peterson
Proud Haddock and Jermyn Street Theatre
Jermyn Street Theatre
–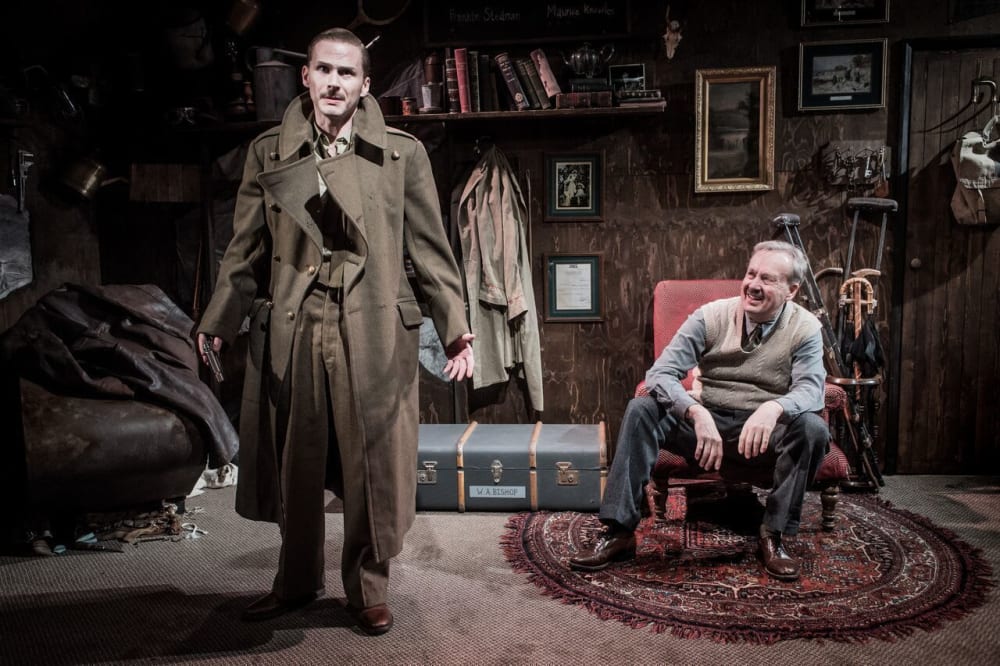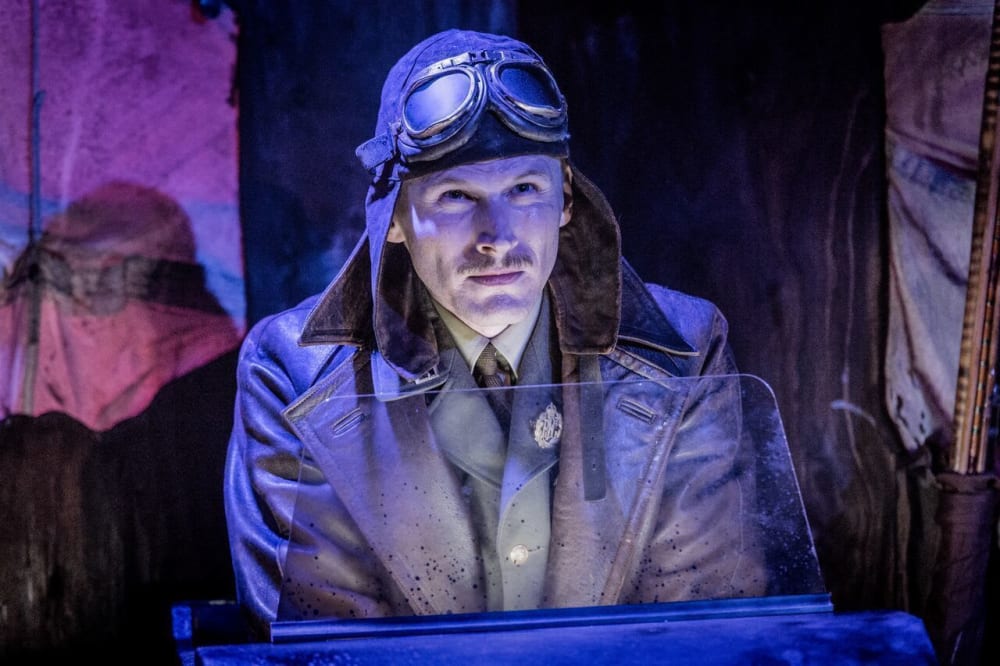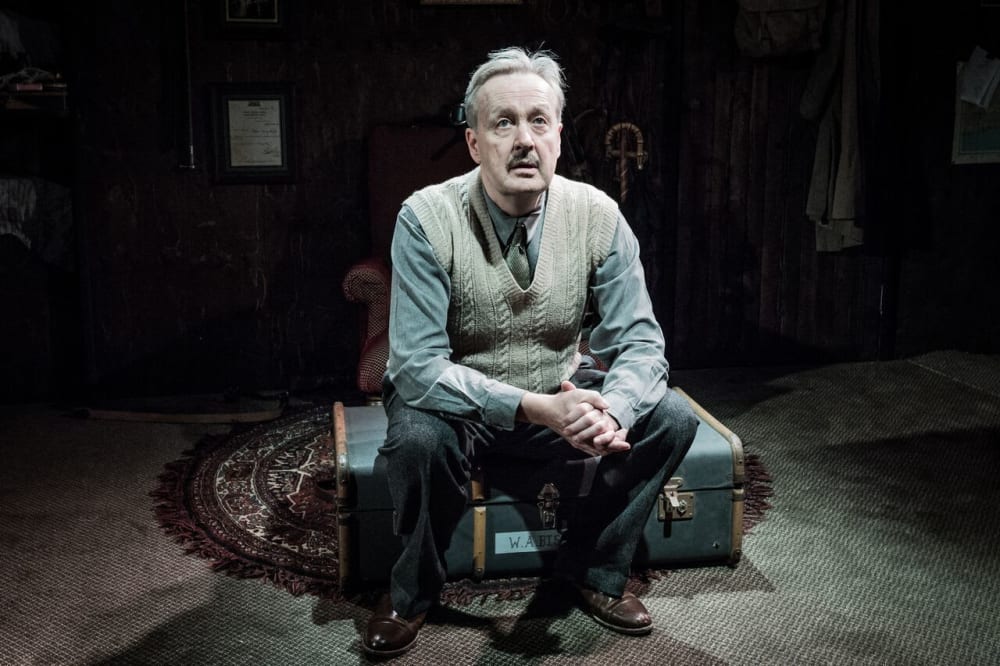 This revival of the Canadian musical, presented to coincide with the centenary of the 1918 Armistice, is the true tale of heroic air ace Billy Bishop, but don't expect a piece of gung-ho propaganda.
Bishop was a failure at the Royal Military College of Canada but his 1914 departure was rapidly followed by the start of the war and he found himself welcomed into the Canadian Expeditionary Force as a Lieutenant. Accident and illness made him miss the first transports to Europe and when he got there its not such smooth going. He's knee deep in mud even on the parade ground.
High over the trenches, he spots an airplane. That, he decides, is where he should be: up in the clean air. There is an ongoing need for more airmen (you can guess why) and, though he must fly first as an observer, he soon finds he's made pilot. He's never, he admits, a great one but he's always been a fine marksman.
Billy tells his own story, assisted by his elder self. Charles Aitken gives young Billy a naïve enthusiasm; accident-prone, he doesn't think much before rushing at things, but he is enormously likeable. Oliver Beamish's older Billy can of course look back from maturity. They make an excellent double act with just a touch of the music hall as they share narrating the story and playing all the other folk Billy encounters.
Beamish is pompously banal as military top brass, ministry men and the butler of aristo hostess Lady St Helier and is also the show's pianist. Aitken provides a crisp portrait of upper class condescension towards a colonial as her ladyship, is delightfully funny as French chanteuse Helene, eagerly patriotic as teenage English air ace Albert Ball and in one sentence manages to be Canadian, Australian and South African.
The first half of the show follows the mood of the show's first number "We are off to fight the Hun / And it looks like lots of fun", though its irony will not be lost on the audience. By the interval, the mood has become darker and soon Billy will say of an enemy airman, "I enjoy killing him… he has killed so many of my friends.
This is a play that has had many performances since it was first staged 40 years ago; it has been named as Canada's most performed play. Its songs and its comic irony help put it in period but it hasn't dated and, watching Jimmy Walters's lively production in this West End basement, it also seems to commemorate those whom Churchill called "the Few": the equally young generation that fought the Battle of Britain.
Designer Daisy Blower's setting, a room in which walls and shelves seems to contain a whole lifetime, has what looks like parachute material filling spaces in the walls and forming a ceiling like clouds bursting through. Is that another intended irony? RFC airmen didn't have parachutes; they were only introduced as the war ended.
These young men flew when the army didn't understand aviation. As Billy explains, they were given a brand new plane loaded with bombs and weaponry too heavy to become airborne. Unloaded in stages, it still couldn't take off until at last they went into battle without even one gun and just two small bombs to be manually dropped over target. No wonder most airmen didn't last long.
Reviewer: Howard Loxton