Billy Budd
Benjamin Britten, libretto by E M Forster and Eric Crozier, based on the novella by Herman Melville
Opera North and Nederlandse Reisopera
Theatre Royal, Newcastle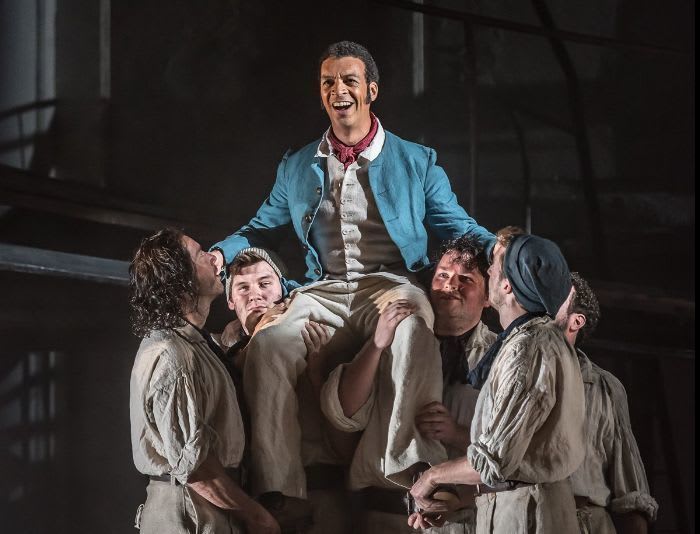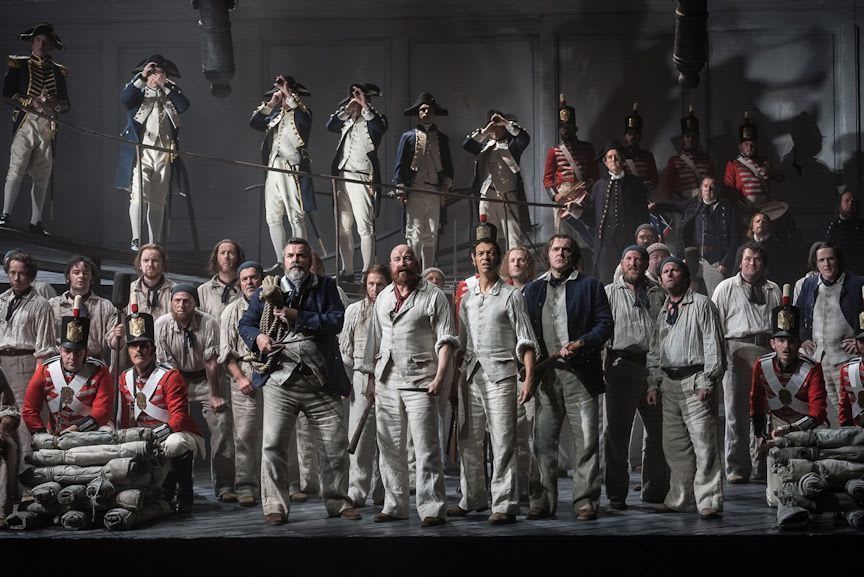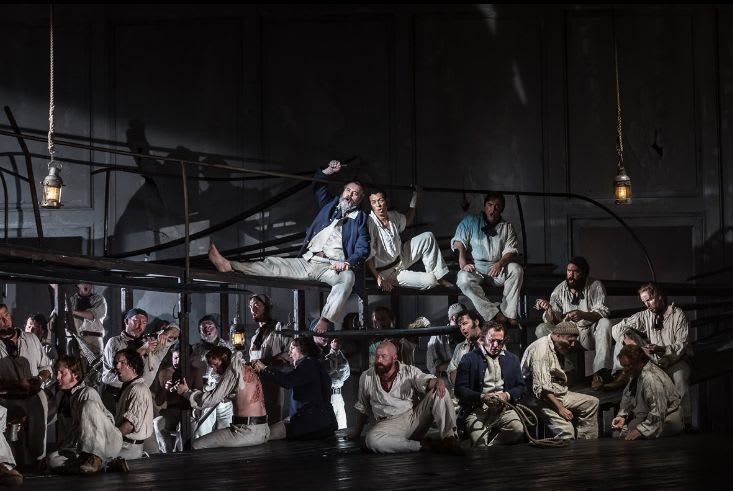 What an incredibly powerful piece of theatre Billy Budd is! Its music is complex but visceral and Opera North / Nederlandse Reisopera's new production, directed by Orpha Phelan and first performed last month in Leeds, brings out all that power.
That musical complexity, with its rhythms of the sea, the sound of the guns, the sea shanties and the emotional intensity reflects the thematic. It is, of course, a good versus evil story, with Billy's goodness and beauty inflaming the Iago-like Master-at-Arms Claggart to hatred. And yes, it may have overtones of homosexuality in the very different reactions to him of Captain Vere and Claggart, but it is also a story of finding forgiveness from that most demanding of critics, yourself, for, at the end of his life and of the opera, Vere achieves that state.
However, the complexity does not end there. There is much about the cruelty and hardship of a sailor's life, from the press-gang to the cat o' nine-tails, from the harsh discipline enforced by the officers and the musket-carrying Marines to the rigid rank division between the officers and the crew. What also comes across is the cameraderie between the seamen, contrasted with the willingness of a few to betray their comrades for their own benefit.
In Phelan's production, the officers inhabit the upper quarterdeck, where the men never venture. They are on the main deck below and are frequently herded into the dark and gloomy space below. When we see the Captain's cabin, it is on the lower level of the stage but given its own space by two walls formed of seamen standing shoulder to shoulder facing outwards, cleverly solving a design problem while making a significant comment on the world of the piece.
In fact, Leslie Travers's set, combining the rather decaying home of the aging Vere with both inside and outside of HMS Indomitable, a symphony in greys and black, does much to establish the mood.
Another major contribution to the impact of the performance comes from the huge all-male chorus. As always, the chorus is one of the great strengths of Opera North and to hear and see so many of the men given their chance to take centre-stage for so long is a thrilling experience.
And the three leading singers—Roderick Williams (baritone) as Billy, Alan Oke (tenor) as the Captain and Alastair Miles (bass) as Claggart—are impeccable, not just in terms of the actual singing but in the way in which they realise their characters.
It's a very fine production and deserves to remain in the repertoire for a very long time!
The production tours to The Lowry, Salford Quays (10 November), Theatre Royal Nottingham (17 November) and Festival Theatre, Edinburgh (1 to 3 December).
Reviewer: Peter Lathan