Billy Elliot the Musical
Book and lyrics by Lee Hall, music by Elton John
Universal Stage Productions, Working Title Films and Old Vic Productions
Sunderland Empire
–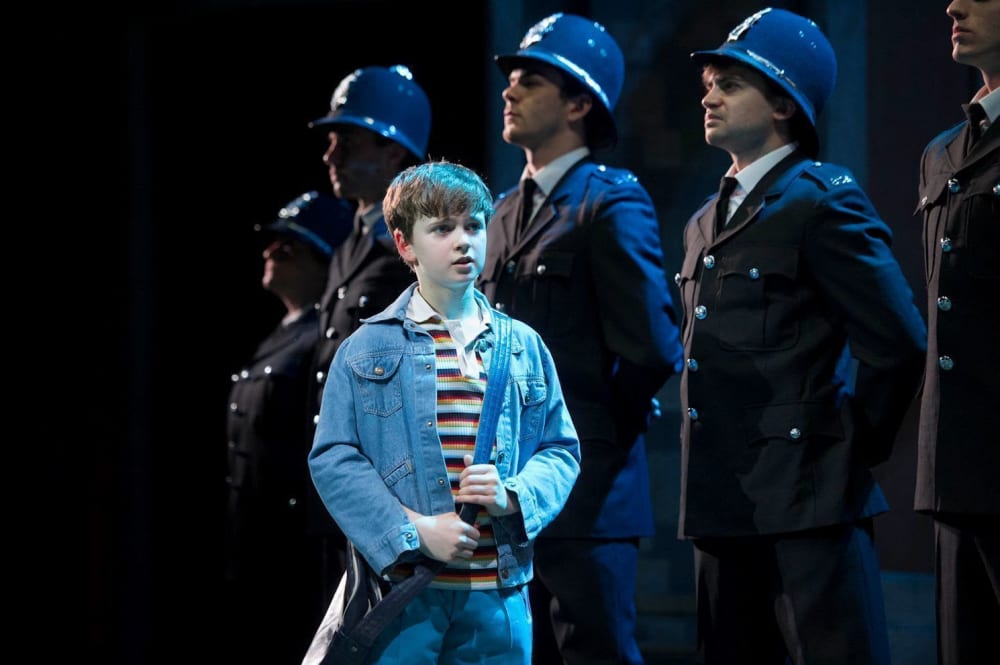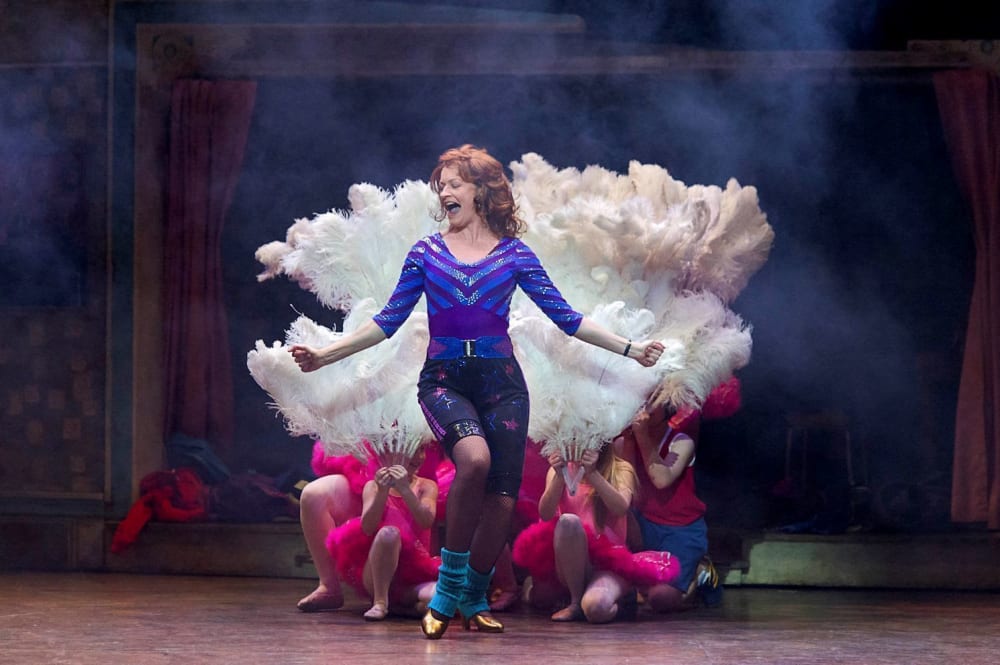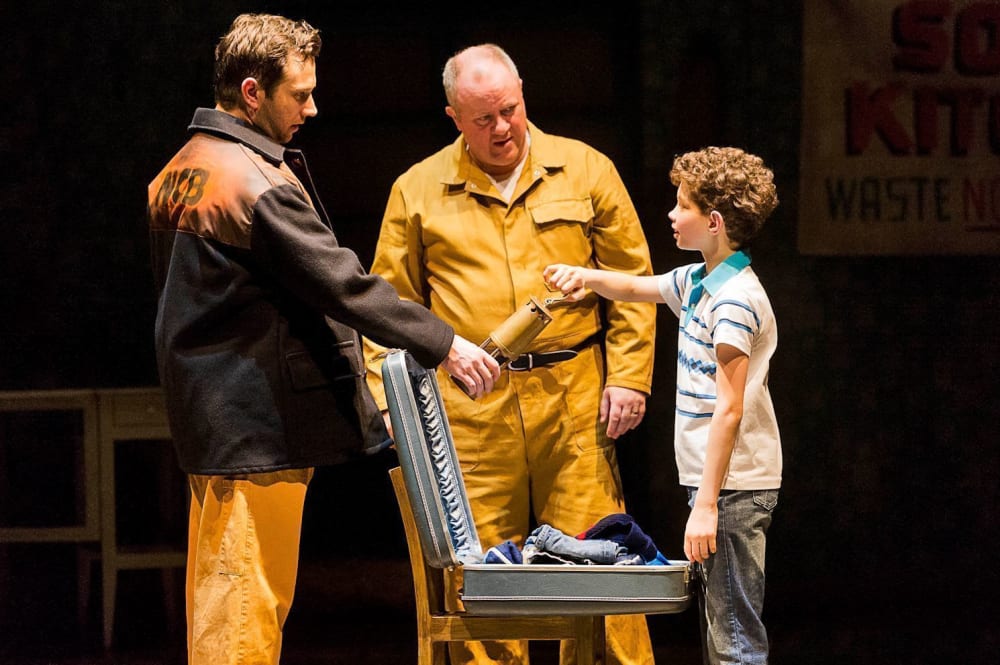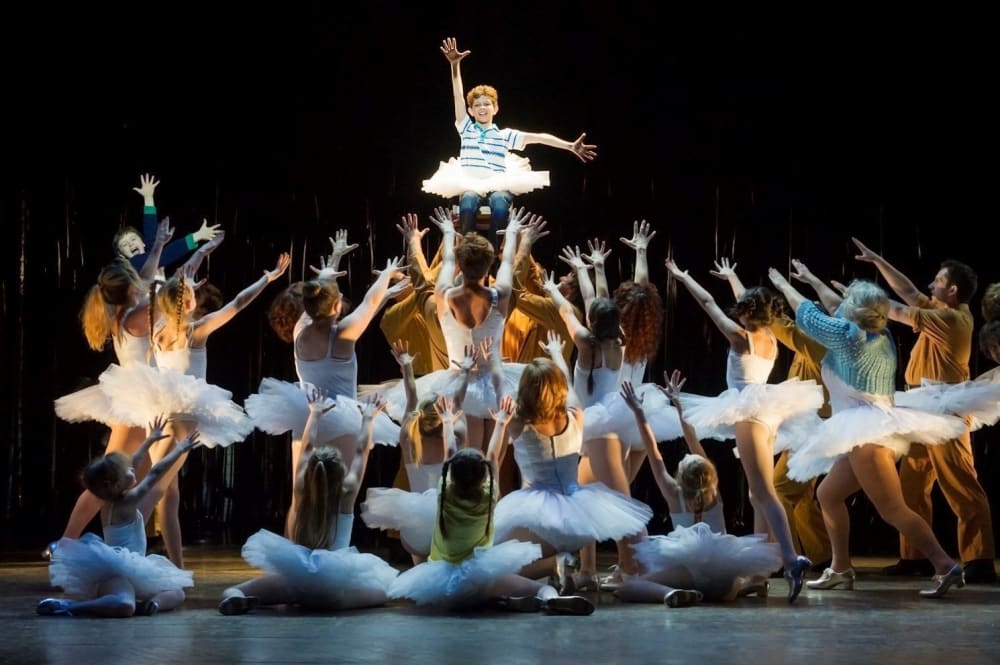 There are critical comments that could be made about this production of Billy Elliot the Musical, as about any production, but, as far as the press night performance at Sunderland Empire (and, I suspect, all the other Sunderland performances) are concerned, they would seem pretty irrelevant. As Stephen Daldry, the director of the film, the West End production and this tour, said on the Empire stage just before the curtain went up, this is Billy coming home—almost a family occasion.
And it's Billy's home-coming, not just because where we were sitting watching the production is little more than ten miles from Easington, the village where Billy lived, but because Sunderland too was a mining town, where many people shared the same hardships as the Easington families during the Miners' Strike of 1984-85, experienced the same hardships of unemployment when the industry and its associated communities died and felt the same hatred for the architect of those deaths, Margaret Thatcher.
The theatre was packed; there was a huge buzz of excitement and the audience was deeply involved in the story from the moment the curtain went up. There was laughter and there were tears and the whole thing felt almost ceremonial, a community coming together to celebrate its past. It is fitting that the first stop on the tour should be at the closest theatre to Easington and it was almost inevitable that the show should end with not one, but two standing ovations.
But while all this is true and certainly predisposed the audience to react enthusiastically to the show, it has to be said that the quality of the performance was more than enough to justify that enthusiasm.
The youngsters in particular were very impressive. Haydn May as Billy dances superbly—in fact, his dance ability is such that, as well as doing the ballet sequences (as in the wonderful scene where he dances with his older self) impeccably, he is totally convincing in the mistakes and fumbling moves he makes when learning. And that is not easy! He sings well, too, and he's a damned good actor.
However he is given a bit of a run for his money by Sunderland (well, Washington actually) lad Elliot Stiff as Billy's camp friend Michael, a joy of a part which young Stiff handles excellently—and with obvious glee!
Then there's Hartlepool's Lilly Cadwallender who plays young dancer Debbie hilariously—irritating and endearing, certainly, and very definitely potty-mouthed! These kids show that British theatre's future is in good hands.
The adults, as one might expect, give convincing performances but a special mention must be made of Annette McLaughlin, who plays ballet teacher Mrs Wilkinson. It's a finely nuanced performance, balancing a hard exterior (being a ballet teacher in Easington would not, I suspect, be a bed of roses) and the sensitivity which allows her to see the talent Billy has and know how to encourage and develop it against all the odds.
Billy Elliot is raw: many will find the language from both adults and children alike shocking, but then such people have not lived in or experienced such communities. Many too will take offence at some of the views expressed: in the song "Merry Christmas, Maggie Thatcher" there's an oft-repeated line rejoicing that it is one day nearer her death, but, again, it's how communities such as Easington felt—and, to an extent, still do.
At the end of the play, the miners are going back to work, beaten, disheartened and bitter. Billy, though is going to the Royal Ballet School and so he, at least, has a future. The transformative power of art? It's a theme Lee Hall was to return to (in rather gentler mode) in The Pitmen Painters and, as in that play, it's a sign of some positivity, some optimism, amid the gloom.
But two standing ovations in one performance! That says a lot!
Reviewer: Peter Lathan