Billy Liar
Keith Waterhouse and Willis Hall
Royal Exchange Theatre
Royal Exchange Theatre
–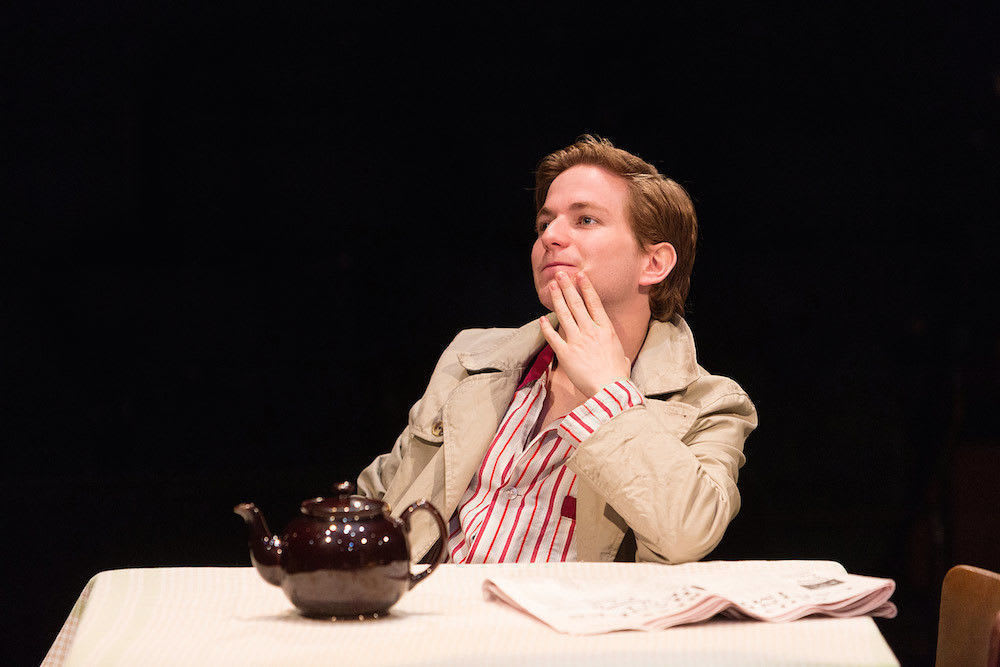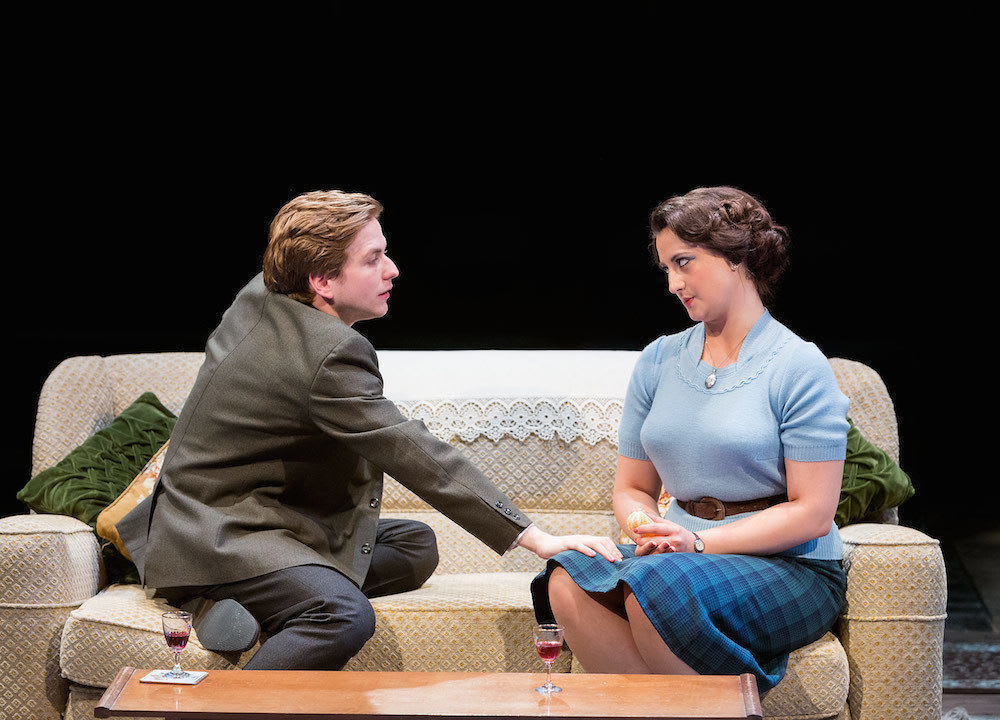 Billy Fisher first appeared in Waterhouse's 1959 novel and transferred to stage the following year through British theatre's most famous writing partnership of the era.
The Royal Exchange Theatre's revival certainly shows that the work of these two great writers still has the power to entertain modern audiences, even if some of the situations and characters are clearly from another era with attitudes that differ markedly from our own.
Billy Fisher lives with his parents Geoffrey and Alice and his ailing grandmother Florence in Middleton, working as a clerk at an undertaker's. However he seems unable to tell the truth, making up stories about his work, neighbours' illnesses (with a strange obsession for leg amputations) and pregnancies, his family and indeed anything to impress people or avoid work.
The near-farce situation comes from his engagement to two girls at once—homely Barbara, of whom mother approves, and common, raucous Rita—while appearing to be really smitten with Liz, who is dying to get out of a town where she has few friends.
Those who didn't know of his fantasising at the start of the play soon learn of it, and so his lies lose their effect. However he is adamant that his offer of a job as a scriptwriter to a successful comedian in London is genuine, giving him a chance to escape from his problems to the other end of the country, perhaps with Liz.
Characters' attitudes towards things like sex, marriage and the ease of getting a decent job do seem to belong to a far-off age, but the comedy in the situations and the lines still shines through. However this production from director Sam Yates, whose past directing credits in the programme are all at fringe and amateur venues, isn't quite there yet.
The production is carried, though, by a superb performance from Harry McEntire as Billy, who completely relaxes into the part and seems totally believable throughout. Beyond his performance, Yates doesn't always fulfil his aims stated in the programme of "absolute psychological truth" and avoiding "stereotype in performance". Many of the characters are believable at times but occasionally cross that line into comedy types.
The set, designed by David Woodhead, gives a good impression the living room of a 1960 northern house, although the suggestion of other rooms off the main one is always a little awkward in the Exchange's in-the-round space. For the outdoor scenes, a street lamp comes on, the lighting becomes dappled and the same floor is used as the pavement, which isn't exactly unclear but doesn't entirely work.
There are decent performances from Lisa Millett as Alice and Rebekah Hinds as Barbara and Sue Wallace gets the laughs from the old woman who talks to the sideboard and complains a lot. Jack Deam as Geoffrey and Katie Moore as Rita both make bit impressions with their shouty characters, but there is little light and shade to either character to make them believable as more than comic devices. There are some nice performances in the smaller roles of Liz and Billy's only real friend Arthur from Emily Barber and Aaron Anthony.
The ending is a bit drawn-out and unsatisfying, but overall it is a perfectly entertaining, if not exceptional, production of a play that is certainly worth reviving.
Reviewer: David Chadderton