Billy the Kid
John Savournin with original music and lyrics by David Eaton
Charles Court Opera
The Rosemary Branch Theatre
–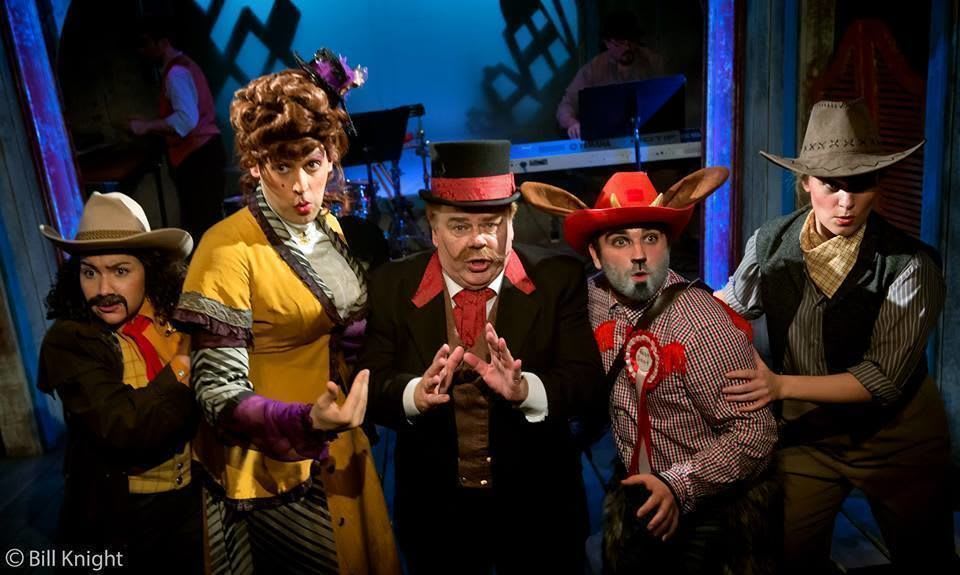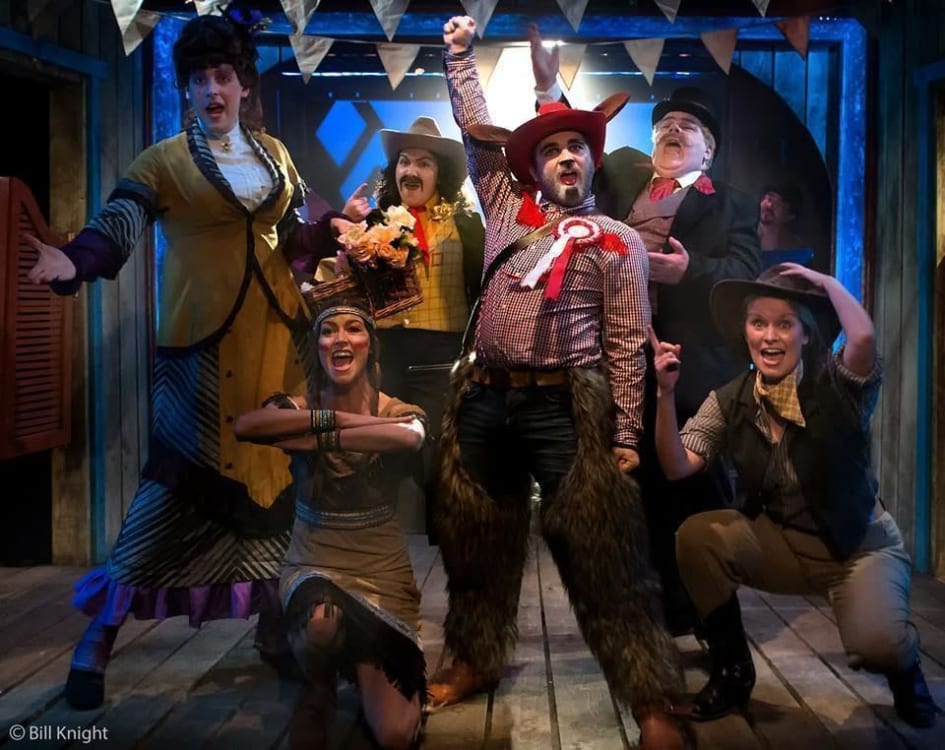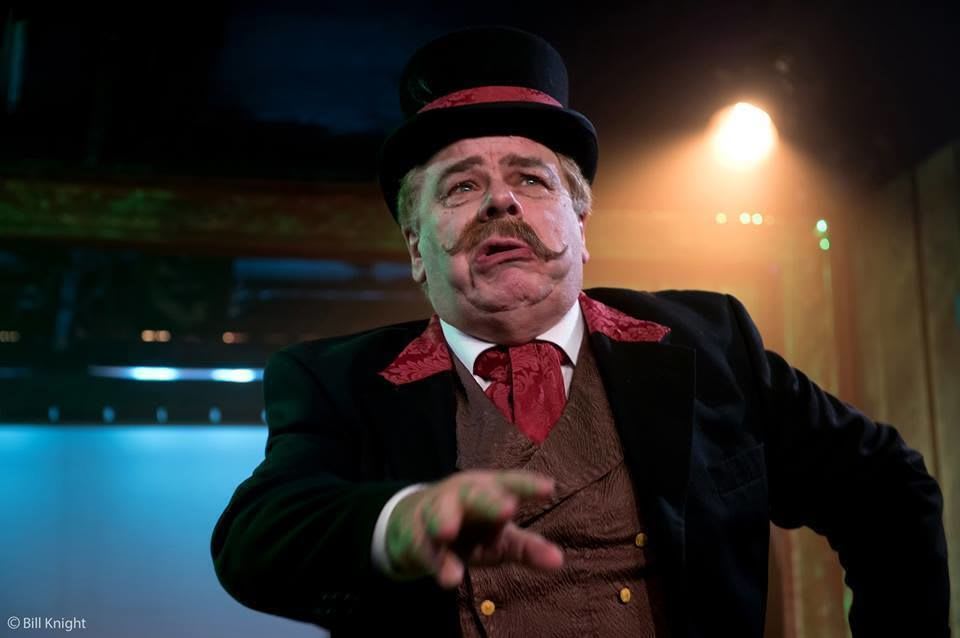 Charles Court Opera's panto at the "Rosie" is an annual fixture, their formula for having a good time and this year, once again, they don't disappoint.
It offers what is almost certainly the best singing of any London panto. Well, this is an opera company so you might expect that.
The group is also special in that it gets the sound balance right. Musical director David Eaton on keyboard makes sure you can hear all the words; if you can't it's because the audience has drowned them in laughter. This must also be one of the quirkiest shows, even when London has an outburst of alternative and adult panto presentations.
Running out of fairy-tale stories to add his own twist, Savournin has given us panto versions of The Three Musketeers and (you'd better believe it) the Viking saga of Beowulf. Now he comes up with Billy the Kid. How on earth do you make a traditional panto out of a gun-slinging outlaw whose fame comes from reputedly killing 21 people, shooting one for each year of his life?
To be honest he doesn't. Where in the past he has kept close to the original stories, this year he gives us an entirely new one. Not one shot is fired by these cowpunchers and if that's a cop-out this is still a Western even if not quite what was expected.
But surely, that's the point of CCO boutique pantos, though there is still the traditional panto fare of gender reversal casting, the custard pie slapstick, a song sheet and, this year, instead of a pastry-making, dough-throwing sequence, a bison-milking contest that leads to even more basic muck slinging.
Savournin is always inventive. Matthew Kellett's Billy the Kid is still right at the story's centre; it is he who is in most danger. It's just that this Billy is exactly what the title says: he's a goat, a goat with tap dancing hooves, hairy chaps on his legs and horns and ears sprouting through a cowboy hat.
Billy belongs to Buckaroo Dan, though he's more like his partner, Joanna Marie Skillett's clear-voiced soprano Principal Boy, who is about to be thrown off his ranch by big bad and boo-able Micky Mumford, a scheming cockney travelling trader who has somehow ensnared Native American Pocabeaver as his assistant. That's Principal Girl Nichola Jolley, whom Dan's going to fall for—and can you blame him?
Also in breeches is Amy J Payne as The Sheriff, a lawman with a personality and a voice twice her actual size, who is desperately enamoured of saloon owner Nelly, a lady far too flighty to appreciate his charms.
Ah Nelly! That's Savournin's dame. Her haughty wig and highbrow eyebrows are matched by an especial archness this year to match his elegantly discreet innuendo. What's more, we get a double dose of dame for he also plays Nelly's tepee-living sister Big Chief Raging Hormone. This is a hard-working cast, expanded by a quartet of cheerful chipmunks (or are they squirrels?) who seem to be enjoying themselves almost as much as the audience are.
William Fricker provides a simple setting. Nelly's saloon is set on a raised platform behind a gold proscenium frame, its swinging saloon doors providing easy access to speed the action and, free of clutter, it can become prairie for with the band at the back in permanent presence—we are where wherever the actors say we are.
Nic Holdridge provides atmospheric lighting and Mia Wallden's colourful costumes liven up things with a the 19th-century version of stars and stripes to act as front-cloth and curtain.
Sometimes one could wish it weren't so funny because the laughs drown out the next joke when they're part of the song lyrics, but that's as mall price to pay for such a good time.
This is a panto not to miss but, as if this isn't hilarious enough, for certain performances there is an "adult version" where the jokes may be a little bluer. Fight for a ticket then check out your life insurance; you might die of laughing.
Reviewer: Howard Loxton