Bingo at Tiffany's with Audrey Heartburn
Tracey Collins
Tobacco Factory Theatres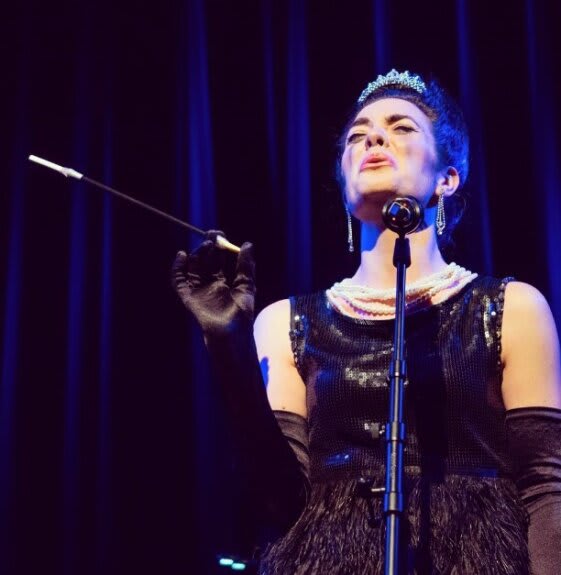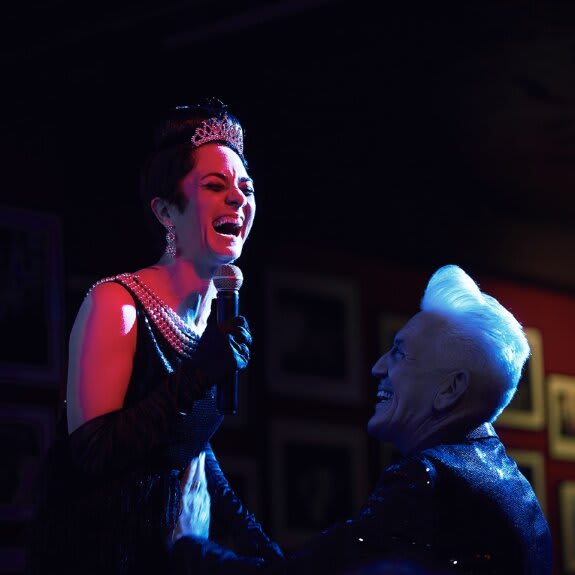 It is impossible to categorise—let's just call it 'bonkers bingo'.
Bingo at Tiffany's with Audrey Heartburn is a truly original and raucous evening of disco songs, dance, and yes—bingo !
Tracey Collins plays the part of the elfin Holly Golightly, coming all the way from Hollywood, looking for love in Bristol to melt her cold heart—and—play bingo.
Collins enters stage complete with little black dress, iconic chignon, triple layers of pearls, even affecting the famous Hepburn accent. But this is where the parallels with Capote's story or the Hollywood film version most definitely stop. Collins throws any other associations out the door, turns the energy levels to the max and sings and dances her way throughout the entire evening. At the same time acting as the bingo caller.
There is nothing like filling your lungs for a good sing-a-long and getting out of your seat to dance to some classic pop tracks. This is an impossibly infectious, feel-good, evening for every audience member. Add to this, if you concentrate hard and fill in the lines on your bingo card, you may even have the chance to be brought on stage and choose from the table of prizes—all impossibly naff, but you want to be one of the lucky ones nevertheless.
The energetically engaging Collins is superb. She does not spare a drop of energy to get the atmosphere going. It isn't long before the audience is as wired as she is.
Even if you thought you didn't like bingo, think again. Who can resist a silly evening singing-a-long to some pop classics with a relentlessly infectious, warmly entertaining, comedian like Collins.
Reviewer: Joan Phillips