Birdsong
Written by Sebastian Faulks, adapted by Rachel Wagstaff
The Original Theatre Company, Birdsong Productions
Birmingham Repertory Theatre
–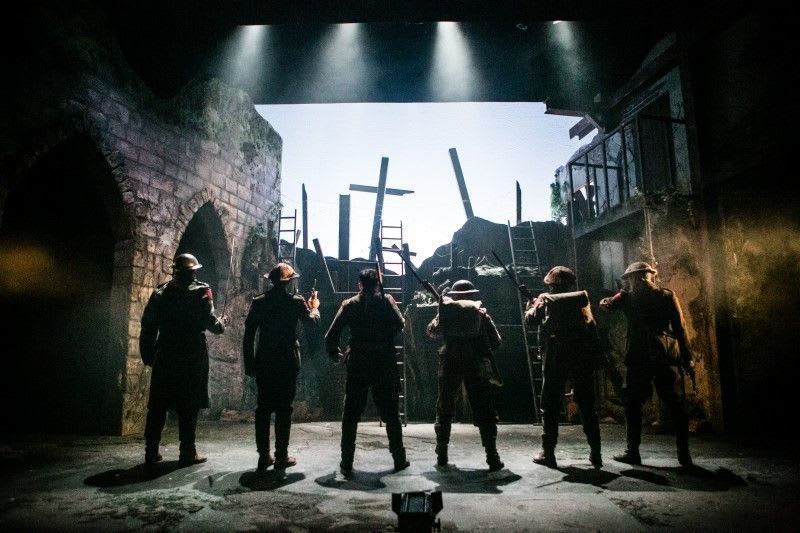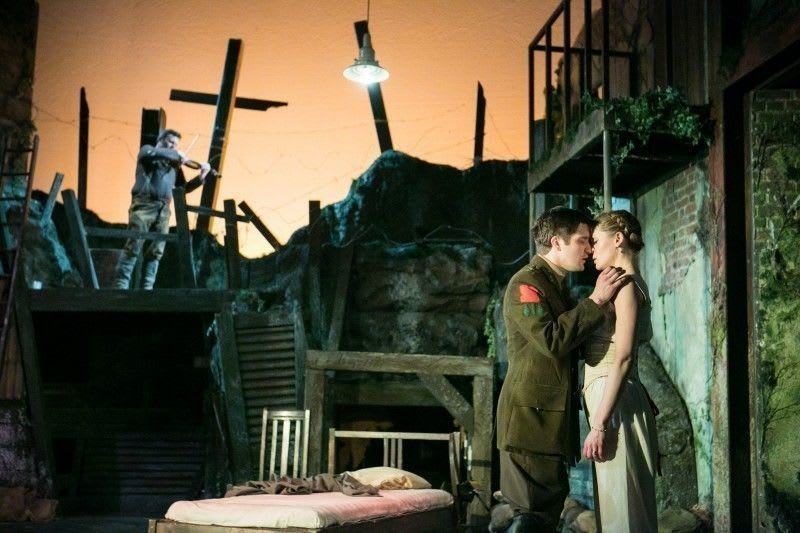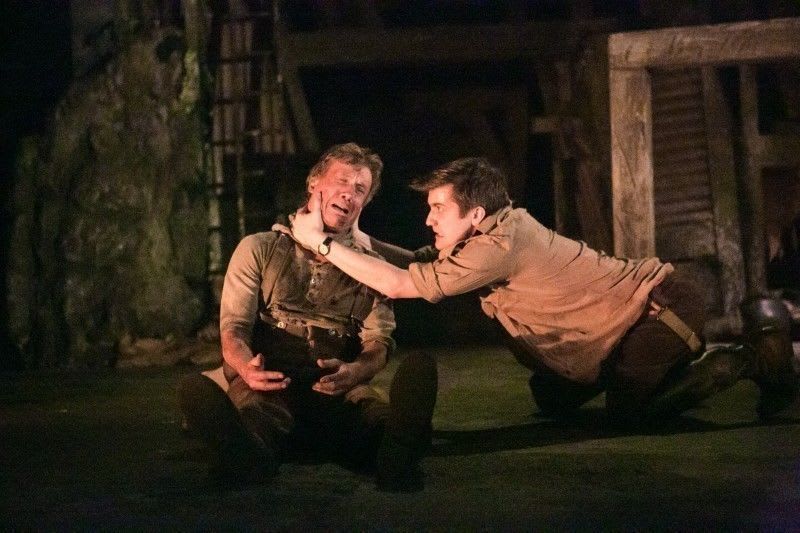 After being blown away reading Faulks's novel a few years ago, even being thrilled enough to use it to alongisde Journey's End for an A-Level English Literature module, I sat down in the auditorium at The Rep fully hoping to see a moving rendtion of a brilliantly crafted story.
However one knows full well that adapting such a critically aclaimed epic piece of literature for the stage is no easy task. That said, Rachel Wagstaff's adaptation more than achieves it.
Faulks's story gets to the heart of the effect WWI had on humanity. The truth is laid out plain to see in this compelling piece of theatre. It is a tale of love, courage and resiliance. It resoundingly captures the true anguish and overbearing weight that war can have on human life.
Faulks's harrowing words, "I dont even know if we can still call ourselves human," ring out from Stephen Wraysford's mouth and linger us still as we leave the theatre, certainly words we are meant to reflect upon.
The direction from Alastair Whatley is imaginative and precise. There is no attempt to dress up or overplay the action, as can sometimes be the case with war plays. It is an honest reflection of the reality of war and a fitting tribute to those who lost their lives. There are many stand-out moments during the production of which, as much as I would like to, there are simply too many to write about in great detail.
However one image that I believe truly sums up the intention of the piece comes right at its climax. The war has ended and a German soldier shares a compassionate embrace with the weak and beaten Wraysford. The message is clear: they are both humans who have not long since been trying to kill each other. We are asked to question what the bloodshed was for. He utters 'never again' which hindsight makes all the more devasting to our ears as we still to this day watch history keep repeating itself.
Much credit must be given to the design team. The set is highly adaptable and scene changes smooth, the lighting sets the mood espeically of the trenches and underground tunnels and ensures the flashbacks are crystal clear.
George Banks (Stephen Wraysford) is a sensation. He hardly leaves the stage and the acting demands placed upon him are huge. His performance is compelling and deeply moving. You see his character fall from being passionately in love into a state of pure writhing wartime turmoil. His transitions from wartime and past memories are flawless.
The chemistry between him and Carolin Stoltz (Isabelle) is excellent; the truthfulness she portrays and brings to the relationship is a delight and makes us all the more tearful. Some of the tender moments the pair create really tug on the heartstrings. They brilliantly show us the contrast between the pre-war era and the effect war can have on a person both physically and phycologically.
Peter Duncan is equally excellant as Jack Firebrace. One of the most harrowing moments I have ever seen in theatre is painted when he lists the friends he has lost to the war, and the earlier moment when he is told of his son's death is also powerful—the silence of this moment is almost unbearable. I could also not go without mentioning Samuel Martin (Evans) whose violin playing and soft singing tones are haunting indeed and add much to the production.
The entire cast pulls together remarkably and they are all to be highly commended, to the extend I feel cruel not mentioning them all personally.
"No child or future generation will know what this is like," echo Faulks's thought-evoking words, but this stunningly crafted production may be the closest thing to helping us understand what now seems like a different world. It gut-churningly leaves you fighting back the tears as it almost feels we ourselves are made to bleed with every scene. The final scenes will live for a long time in the memory.
Heartbreakingly beautiful, powerful and poignant. Go see it; it may well be one of the most memorable pieces of theatre you are ever likely to witness.
Reviewer: Sam Chipman