Birdsong
Rachel Wagstaff from Sebastian Faulks's novel
Original Theatre Company and Birdsong Productions
Everyman Theatre, Cheltenham
–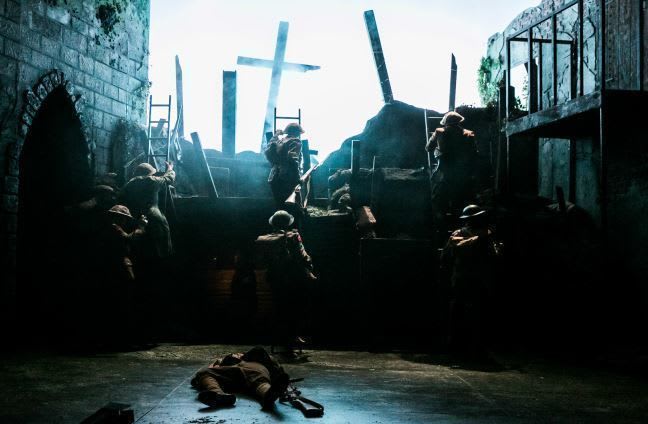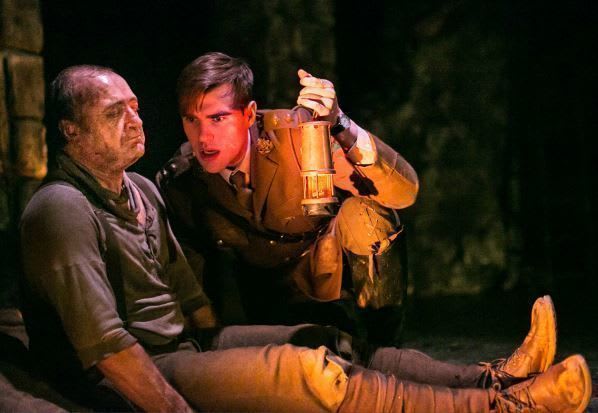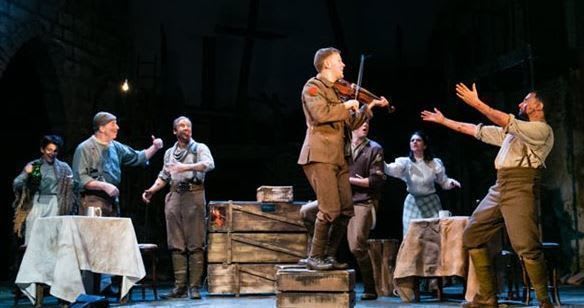 Rachel Wagstaff was transfixed as she read Birdsong on the bus to school.
Years later she asked its author, Sebastian Faulks, if she could adapt it for the stage. What an undertaking—to condense and dramatise more than 500 pages stretching over three generations and several decades.
No wonder Faulks was a little taken aback. "Why?" he asked. Well, he's had a good answer—four national tours since 2010.
It was exactly four years ago that the play came to the Everyman, foreshadowing the centenary of the start of the Great War. Its latest tour will end shortly before the Armistice and, despite all the depiction of carnage we have seen during these anniversary years, the piece still has the power to induce horror, shock and pity.
The adaptation cleverly interweaves memories of a young officer, Stephen Wraysford, recalling his affair with a married French woman as he leads his men to the slaughter on the Somme.
It's a story of pathos without sentimentality, of pain and courage, tightly directed by Alastair Whatley and designed by Victoria Spearing, with brilliantly managed lighting and sound effects by Alex Wardle and Dominic Bilkey that made me jump in my seat.
The action opens with the first of several wonderful musical interventions by fiddler James Findlay as Cartwright, whose lovely voice and folk tunes are like the birdsong of the title, so poignantly effective given our knowledge of what was happening all around.
Tim Treloar is Jack, the self-sacrificing sapper, working in sabotage tunnels where the blood seeps down from the corpses lying far above. He perfectly captures the black humour, decency and dignity of the common soldiers, concerned in letters home purely about personal matters. The pity of war is evident in his small, everyday acts of unthinking bravery and care for his colleagues. It is intensely moving.
A rather undemonstrative Tom Kay seemed at first as flat as Lt Wraysford's native Lincolnshire fens, but gradually convinced me of the journey toward a terrible awakening taken by this uncertain and terribly unprepared young man. His recitation of horrors needed no pictures to make one shudder.
Madeleine Knight gives an utterly convincing performance as Wraysford's lover Isabelle, a woman breaking free from an abusive marriage, but partly destroyed by the explosive forces of personal and patriotic loyalties.
A great cast adds spirit and a colourful character mix in this random shuffling of humanity: Riley Carter as country-boy Evans, Alfie Browne-Sykes a terrified Tipper, Liz Garland as a red-lipped, sad-eyed Jeanne and Simon Lloyd as the best mate you'd want to have.
Reviewer: Colin Davison