Birdsong
Adapted by Rachel Wagstaff from the novel by Sebastian Faulks
The Original Theatre Company and Birdsong Productions Ltd
Gala Theatre, Durham
–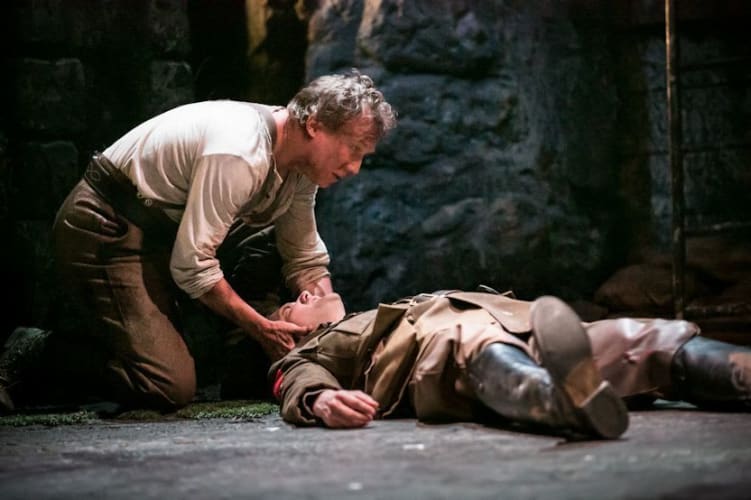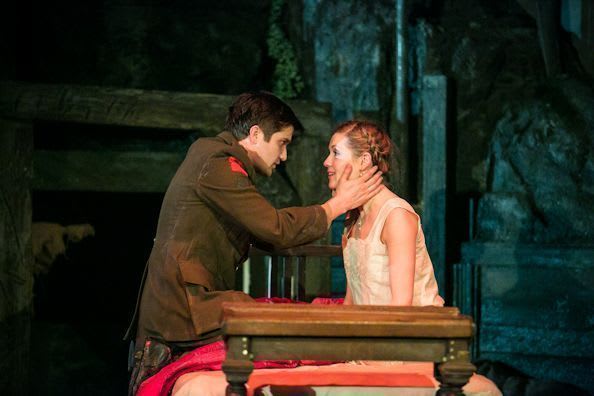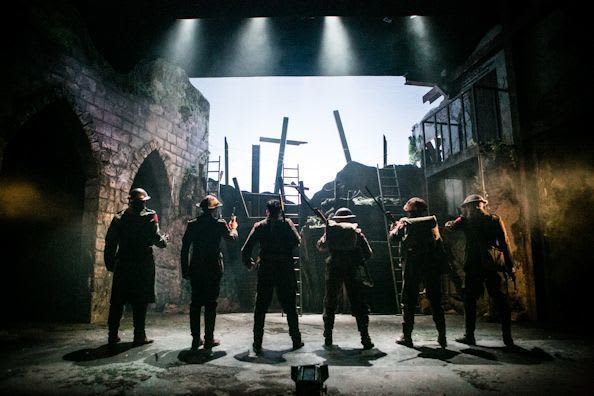 I haven't read the novel which, I think, put me at something of a disadvantage as I watched Birdsong at the Gala last night. Everything started really well: I was very impressed by the set, the lighting, the costumes, the sound effects and the performances in the opening scenes in the trenches. It took me a moment or two to realise that there were two types of soldier here, the ordinary tommies and the "sewer rats", the sappers who burrowed beneath the enemy trenches to set off explosives, but I caught on pretty quickly, so that was OK.
I recognised, too, the gulf between the men and the officers, exemplified by Lt Stephen Wraysford (George Banks), and their inability to empathise with the men's personal problems.
So far, so good. But suddenly we were in Amiens in the home of an industrialist and there was Wraysford, some kind of consultant but still in his lieutenant's uniform, and there was no mention of the war. I was puzzled about what was going on.
Of course this was a flashback - to 1910, in fact, as I discovered when I looked at the programme in the interval, and then all became clear. My companion took it in her stride, but then she'd read the book, as, I suspect, had most of the audience.
What the play does do, even for one who doesn't know the novel, is bring home the horror that was the First World War. It's about Owen's "the pity of war, the pity war distilled." It's about the unrelenting expectation of death, the constant fear, the separation from loved ones, the comradeship. It shows us a world which is hard for us to imagine but which, in places lile Syria, people today are still experiencing.
It shows us, too, that even admidst the carnage, human love, family, even humour, manage to survive.
The cast of twelve sustain an intensity of performance which pulls the audience in. Peter Duncan as sapper Jack Firebrace shares the limelight with Banks' Wraysford. The warmth of his performance as a man who has no control over a fate which he faces with great stoicism endears him to the audience, something which he shares with his best friend Arthur Shaw (Simon Lloyd).
But the play is about more than war, it is also a love story. Carolin Stoltz plays Isabelle Azaire, the object of Wraysford's affections, with a controlled coolness which barely hides the passion beneath, a passion to which she gives way in an erotically charged, almost balletic love scene.
But this is very much an ensemble piece and the whole cast deserves recognition for the power of their performances under the firm direction of Alastair Whatley.
Reviewer: Peter Lathan