Birdsong
Sebastian Faulks, adapted by Rachel Wagstaff
Grand Theatre, Blackpool
–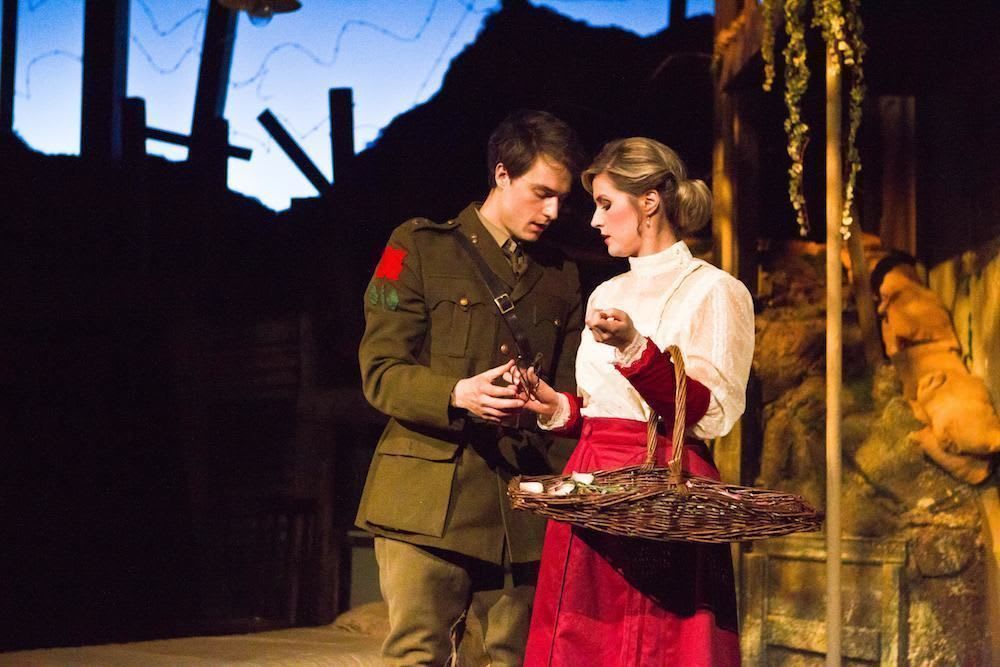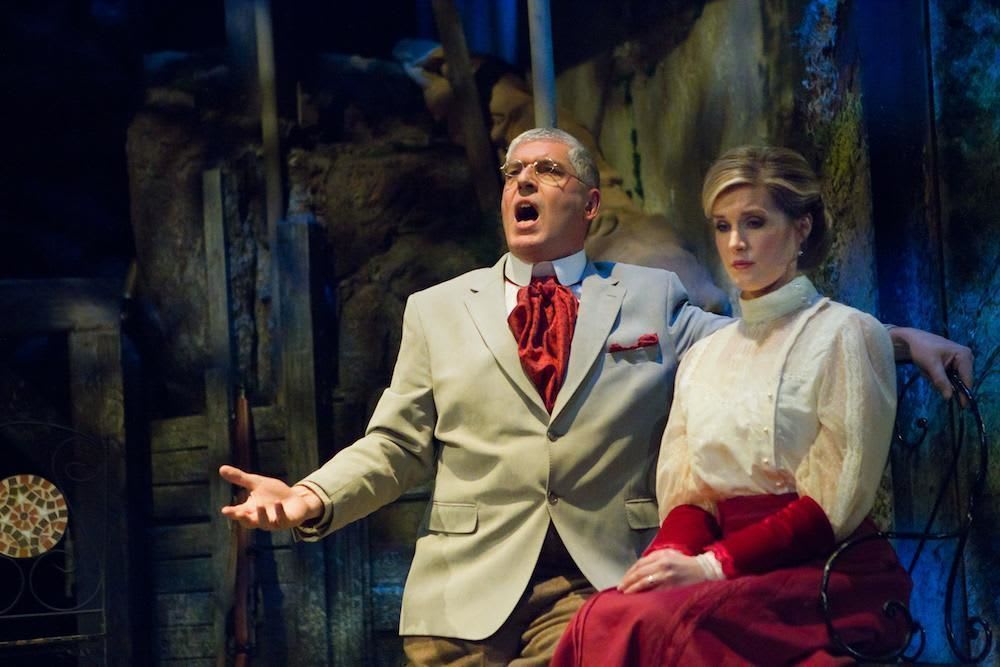 It's a brave person who chooses to adapt, for the stage, a novel that regularly features among the nation's favourite reads.
Especially one that sets the intimate and touching love story at its heart, against the horrors of the First World War trenches, and the even more horrific tunnelling war that went on beneath the battlefields.
So when playwright Rachel Wagstaff achieved just that, and won acclaim in the West End for her adaptation of Sebastian Faulks's bestseller Birdsong, you might have thought that was more than sufficient.
Instead she has re-worked the play again, and, even more boldly, broken up its natural timeline so that now the story of the illicit pre-war romance between Englishman Stephen Wraysford and French wife Isabelle Azaire is told in flashback as he endures the perils and privations of the war.
Naturally it helps if you have a nodding acquaintance with the book but this Original Theatre Company production manages a highly lucid and moving account of a heart-rending tale even if you are new to it all.
The transition scenes are quick and assured, aided by effective lighting, and on a set design that must also serve to illustrate the Flanders battlefields, above and below ground. That's no mean feat in itself, especially for a touring production.
As the young subaltern shell-shocked as much by love as the rigours of the war, newcomer Jonathan Smith conveys a nervy and distracted Wraysford while Sarah Jayne Dunn continues to add to her stage credits as the trapped young wife Azaire.
The moment their love becomes tangible is directed with a lyrical choreography, and no-little erotic charge.
In a story played out between a romantic heaven and an underground hell the tunnelling scenes are equally assured, and Tim Treloar makes the character of Jack Firebrace into a monument of stoicism.
A further sign of the confidence of this production is that it should choose to cast Arthur Bostrom, forever to be recalled as the comedy Frenchman from 'Allo 'Allo, as... a comedy Frenchman, though along with a couple of other parts.
It becomes just another detail to admire about this latest adaptation, and its exemplary production.
It runs until Saturday.
Reviewer: David Upton