Birdsong
Sebastian Faulks/Rachel Wagstaff
The Original Theatre Company
Northern Stage, Newcastle
–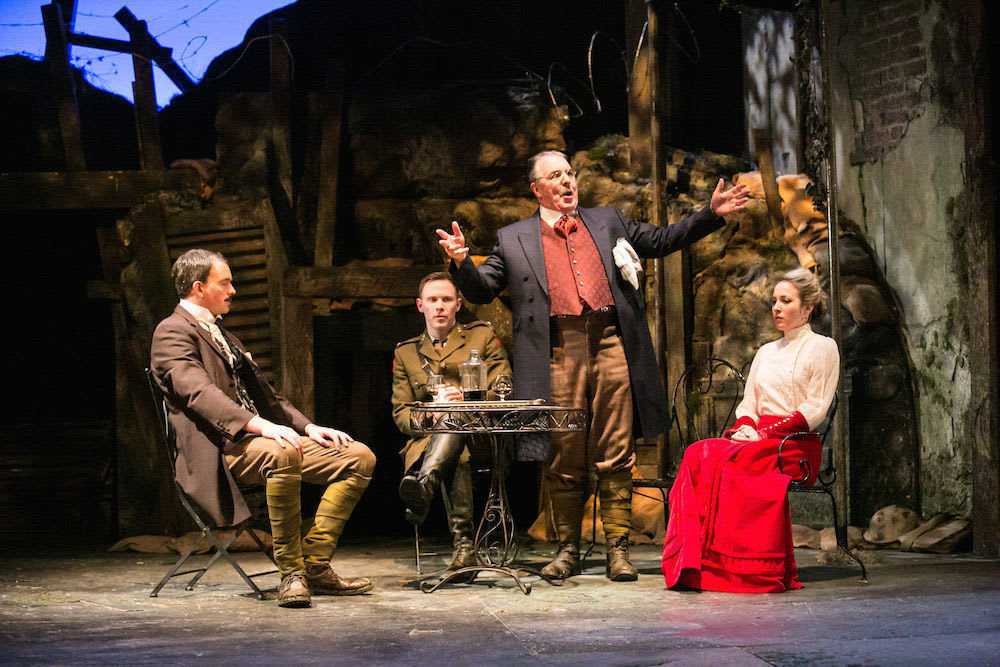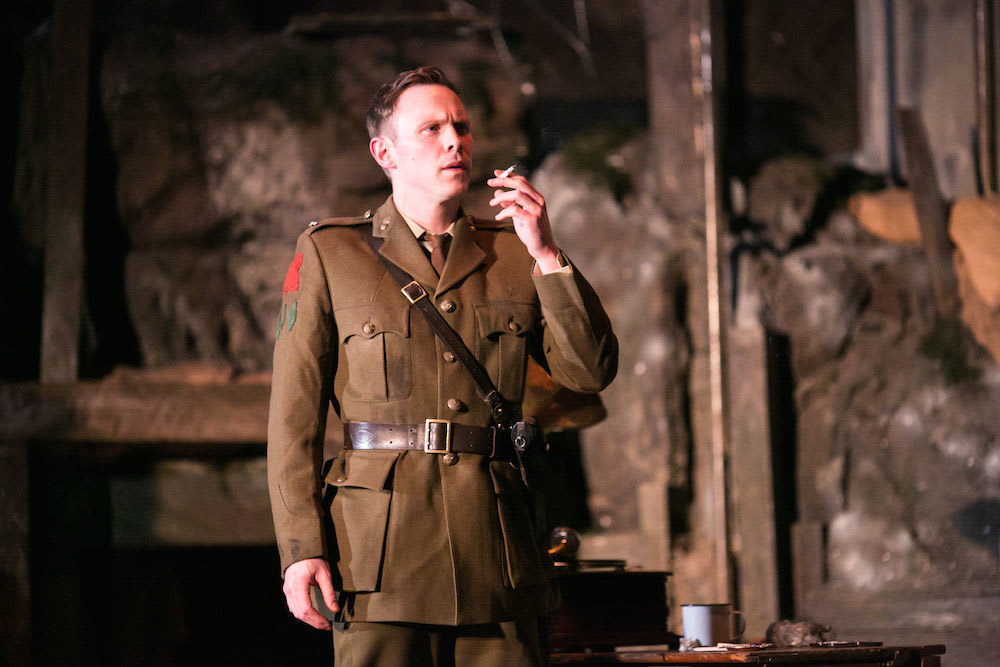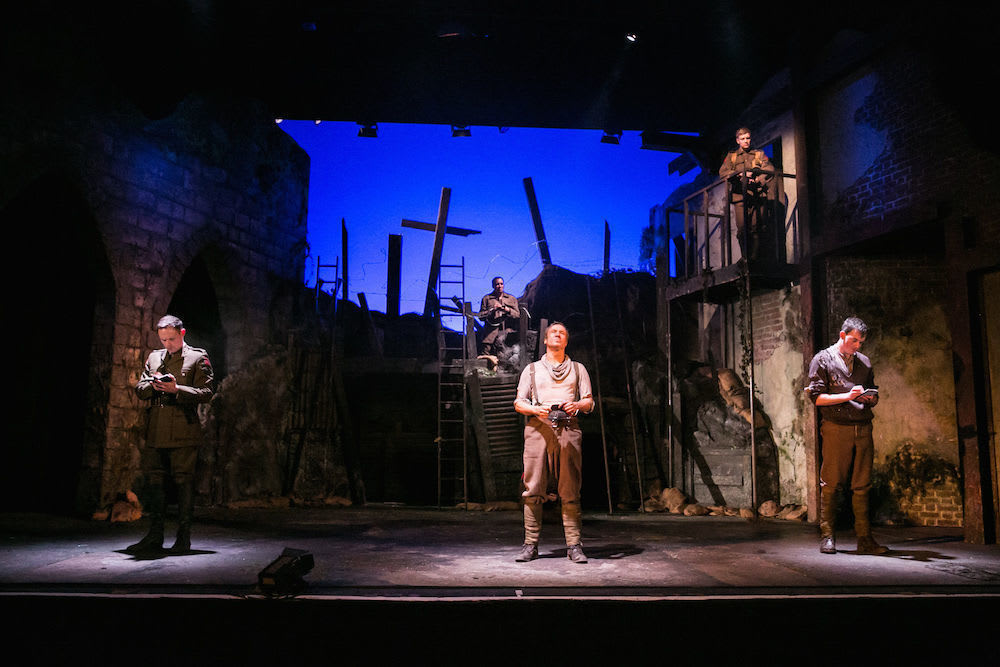 Sebastian Faulks resisted early overtures for any dramatization of his great World War One novel Birdsong. "Why try to make a painting from a sculpture?" he asked.
Luckily the 'painting' eventually got made and now plays world-wide.
The stage version is written by Rachel Wagstaff, who can claim some form. Wagstaff's first play The Soldier was about the war poet Rupert Brooke.
Judging from the packed audience at Northern Stage for this Original Theatre Company production, our appetite for WWI is undiluted. It stems, I suspect, from a mixure of fascination and horror, further affirmation, if any were needed that in comparatively recent times the human race could visit upon itself such almost unspeakable horrors. And of course, a reminder that our potential for such action is far from exhausted.
But is there anything new to say? Well, yes—always, and as the adage goes, it's how you tell 'em. Alastair Whatley's production is a powerhouse, a tour-de-force where the sophisticated lighting and sound always reinforce not swamp the human stories, a seamless, fast-moving 150 minutes of innovation played out on Victoria Spearing's open stage set behind which are vaguely defined domestic structures and behind these, looms a sinister high rubble suggesting dug trenches, set against a sky of ever-changing hues which highlights various silhouettes including the telling image of a stark, bomb-damaged wooden cross.
This combination allows a great flexibility, so that in rapid turns the stage becomes the trenches, a French country house, a brothel, an underground tunnel, the officers' dug-out, the metamorphoses achieved with remarkable skill and imagination, much of it down to Alex Wardle's lighting design, which can conjure up the sappers' panicking sense of suffocation working in the tunnels (I felt I could scarcely breathe) or explode the entire stage into vivid blood-red wound in the battle scenes.
Also, Tim Van Eyken's music, sometimes the pathos of a single goose-pimply human voice or elsewhere a lonely violin struggling against the devastation. Past flows into present and each scene locks into the next as easily as snap-on tools so that at times we are left wondering "how did they do that?".
In a cast of twelve, the play focuses on two main characters. Peter Duncan's subterranean sapper Jack Firebrace, emotionally mortally wounded early on from the news of his young son's death back home and junior officer Stephen Wraysford, (Edmund Wiseman) embarking on a tragic lover affair with Isabelle (Emily Bowker) the wife of a cold-hearted French landowner (James Staddon).
These two men meet officially early on but are never really friends. Near the play's end, with a somewhat Boy's Own touch, they find themselves trapped together facing death in an underground tunnel.
The death of Firebrace's son is perhaps too slightly external an event to bring sufficient impetus, meaning his character development is limited. Wraysford's story is the more animate and the more tragic in the classic sense of the word, the sensuality of the doomed affair set against the carnage just up the road.
The stultifying convention of Isobelle's domestic set-up into which Wraysford wanders has shades of both Anna Karenina and a Chekhov play and I suspect the dramatic blood red colour of her long first skirt is to remind us both of what horrors are outside this drawing room and her own suppressed desires.
It's an extraordinarily strong cast. A word too for the scene of the first day of The Somme, about which I thought there was little left to say. This play manages to say it and with very few words too, a shattering first half finale leaving us to drag our emotionally drained bodies off for an interval drink.
Reviewer: Peter Mortimer