Shakespeare Dream Bill

Birmingham Royal Ballet
The Lowry, Salford
–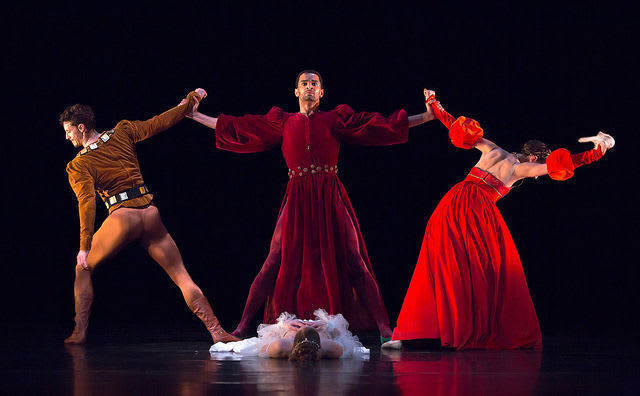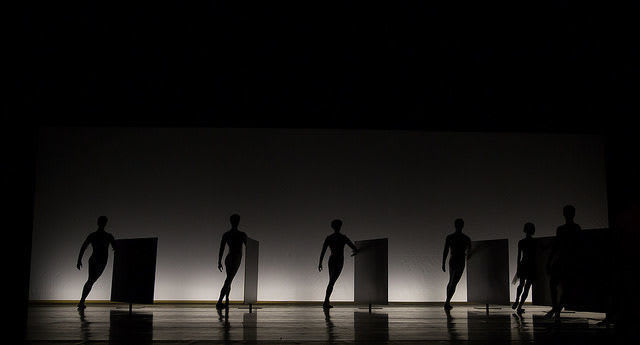 The 400th commemoration of Shakespeare's death is the anniversary that just keeps on giving.
This triple bill of ballets celebrating his works features an 'old' one , a new one and an instantly unforgettable one.
Wink is the newcomer, and takes its shape and form from several of Shakespeare's sonnets. Ten dancers perform before rotating black and white panels, which with a slight narrowing of the eyes—and a stretch of the imagination—could appear to be winking. It is a dance that at first seems too bound up in this structure, and a little under-rehearsed, but gradually captivates and produces some astonishingly fluid movement, enhanced by composer Jakub Ciupinski's arrangement of taut strings.
Henry Purcell's more baroque music is used to exquisite effect in The Moor's Pavane, a miniature masterpiece of modern American dance, using four dancers to capture and contain the essence of Othello. It may be reduced Shakespeare, but in a little over 20 minutes it embraces all the suspicion, betrayal and tragedy of the story, in a highly-seductive series of inter-changing duets. Simple side lighting, a black back cloth, and ravishingly-coloured costumes concentrate all attention on a charismatic ballet that will live on in the memory.
Finally, you never really need much excuse to revive Frederick Ashton's The Dream, originally commissioned in the '60s to mark a centenary of the Bard's birth. Like the preceding Pavane, it concentrates on the heart of the story, A Midsummer Night's Dream, and the wooings and froings of the characters caught in an enchanted woodland.
It may have all the trappings of an instant chocolate box ballet, but there's nothing wrong with the occasional late summer night's sugar rush! Besides which The Dream reminds us once again of Ashton's beguiling lightness of touch, and use of choreographic comedy.
Reviewer: David Upton