Bitch Boxer
Charlotte Josephine
Snuff Box Theatre
Pleasance Courtyard
–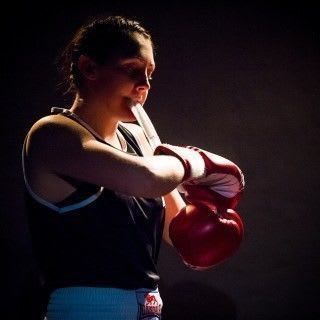 Only weeks before the London Olympics, training female boxer Chloe gets hit by sudden twin shocks that rock her world both for good and for bad. It sends her into a spin of emotional turmoil as she recounts the events that have led her to the moment before she steps into the ring.
This one-woman show from writer-performer Charlotte Josephine is a tour-de-force of energy and attitude. Even when she isn't hopping and dancing around the stage, her vitality is palpable in the room.
It's a beautifully-constructed telling of the story of Chloe's search for her own path, from her father's leading to her boyfriend's support, and the moments when neither are there for her.
Given the subject matter and the emotion, Bitch Boxer suits the more intimate venue as the open-hearted story of a tough but fragile woman struggling to find her feet is a very personal journey.
It's no surprise that the London run of the show sold out, and it's clear that both Snuff Box and Josephine will be ones to watch in coming Fringe Festivals.
Reviewer: Graeme Strachan