Bitched
Sharon Raizada
Kali Theatre Company
Tristan Bates Theatre
–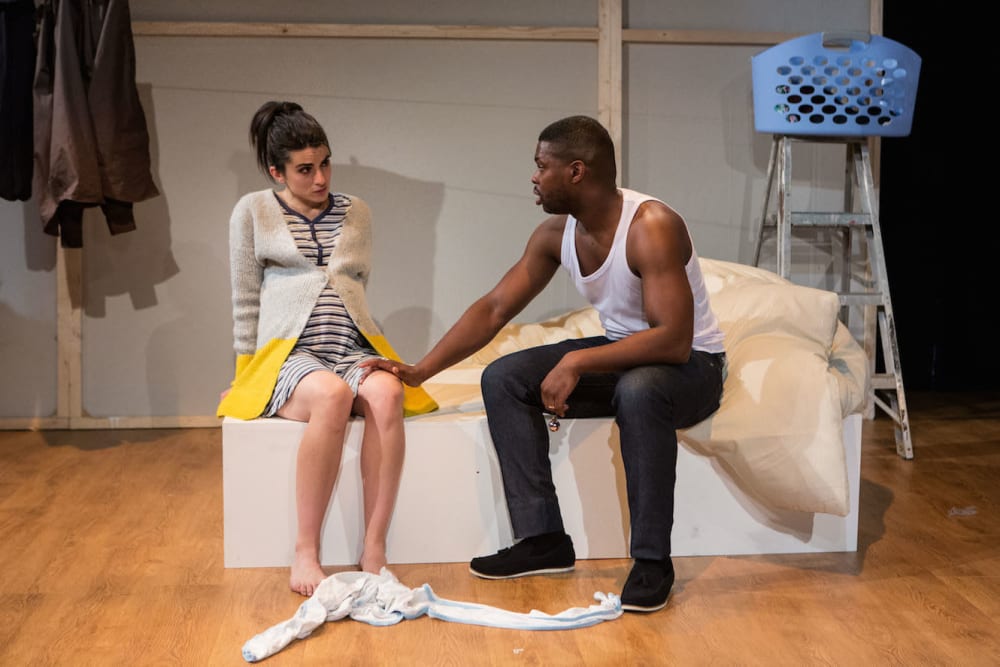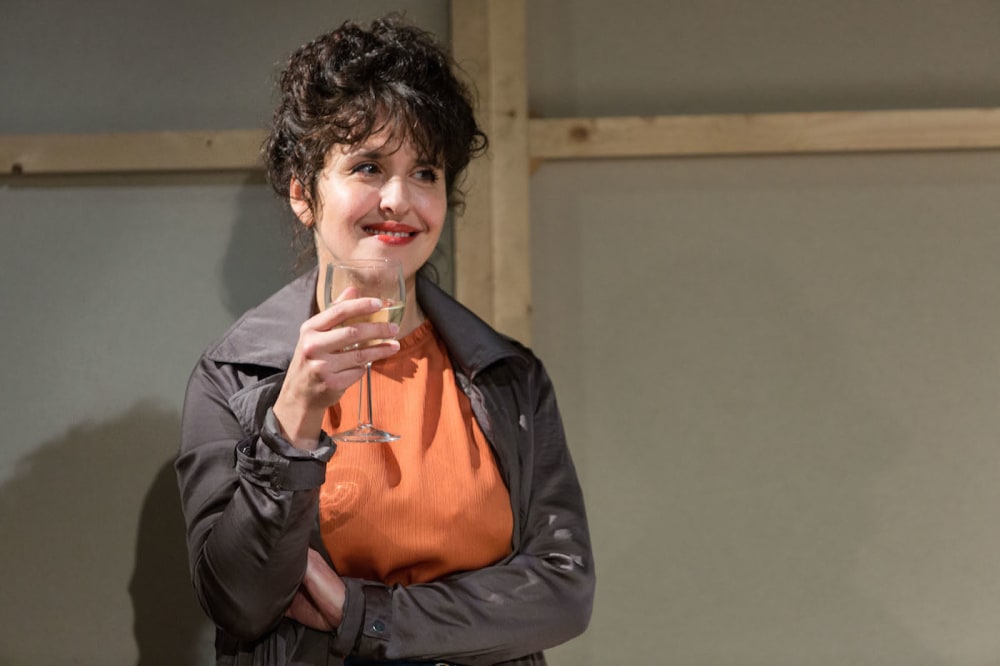 Marriage, children and a career? It's what most people expect of life but does it work? Bitched presents a couple of couples and highlights how problematic and competitive that can be. Sex and child rearing, job satisfaction and making money can you have them all and a contemporary lifestyle?
Ali is a hair stylist, a good one, but since the birth of her son two years ago she's worked at a down-market local salon: "part-time, local, pitiful pay," as posh new acquaintance interior designer Suzanne describes it.
Suzanne's husband Nirjay runs a gallery in Shoreditch; Ali's husband struggling sculptor Rob has an appointment to show them his work (and they do take him on). The two men could not be more different. Rob who cycles to work and to his studio doesn't seem to have a "proper" job, though there is a reference to him carrying out bins.
Ali and Rob are still very much into each other, both sexually and as people, though Rob is full of his own aspiration and Ali supportive but he's blind to her need for self-fulfilment outside the family. The other couple seem together more for convention and their son than for any real feeling. Suzanne is the one with the business sense; Rob has no head for money but likes snorting and living the high life.
When Rob becomes one of the gallery's artists, he gets drawn into Rob's world, while Ali, encouraged by Suzanne to pick up old contacts from her days with Sassoon, starts a new career in hairdressing even though she is pregnant with their second child. Both marriages are in for a rocky time.
Sharon Raizada writes short, punchy scenes, so brief and so many they could be a TV script, though not so naturalistic, which Juliet Knight's direction emphasises. It is staged sparsely in front of the backs of massive canvases with empty white pedestals that carry imaginary artworks or serve as furniture and choreographed scene changes that sometimes contribute to telling the story.
You can't help but feel sympathy for Shireen Farkhov's harassed, hardworking Ali, while Darren Douglas's attractive Rob is so charming you think how lucky she is rather then see the selfishness he himself is hardly aware of.
Viss Elliot Safani's Suzanne is a tough one. She says divorced women have the best lives—she doesn't go in for the marriage myth. They are still other, "because he's a dad… and a child is worth ten men". Is Nirjay the womanising Lothario with a penchant for pregnant women he appears or is it all a performance? Overloud and wildly gesturing, Robert Mountford presents him as a man playing himself. When his wife acidly asks, "why do I keep you?" he ripostes in an instant, "I'm your jester."
There is strong playing from all the cast loving and rowing, duvet-wrapped sex and physical fighting with a glimpse of hidden vulnerability. In about 80 minutes, it gives us a compact succession of highlights without a great deal of back-story and the performances can't entirely overcome a certain artificiality, but that artificiality is also part of what this play is expressing.
Reviewer: Howard Loxton