Black is the Color of My Voice
Apphia Campbell
Play The Spotlight Theatre
Gilded Balloon
–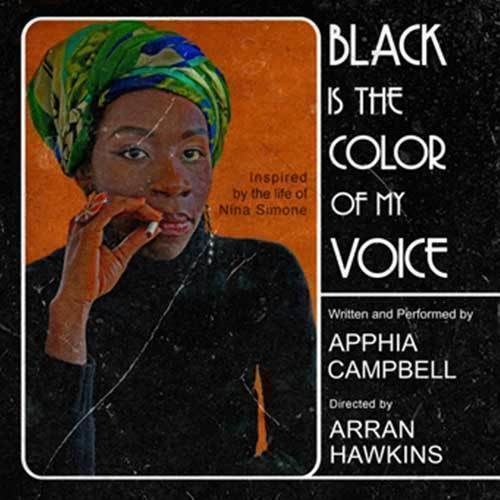 Following the death of her father, jazz singer Mena Bordeaux ponders the events and decisions that brought her to this moment.
Looking back over her life, from child prodigy pianist, to jazz singer, to civil rights movement pioneer, all the while lamenting her relationships with the men in her life and the people who put her down.
Apphia Campbell's heartfelt love letter to Nina Simone is a fictionalised reimagining of her life. This spiritual sister, Eugenie Williams, recounts her past and the conflicts in her life, interspersed with powerfully performed songs, sung with gusto and real feeling.
It's a deep and nuanced story and one that allows the audience to be swept up in the magic of the tale being told, enthralled in the majesty of the musical skills and brilliant acting of Campbell.
The curious note of the piece is the decision to make this a play about a close parallel to Simone's life rather than simply make the piece about her openly. But in any event, certainly a show that should be seen, with music and messages that deserve to be heard.
Reviewer: Graeme Strachan