Black Is The Color Of My Voice
Apphia Campbell
Seabright Productions and Play The Spotlight
Wilton's Music Hall
–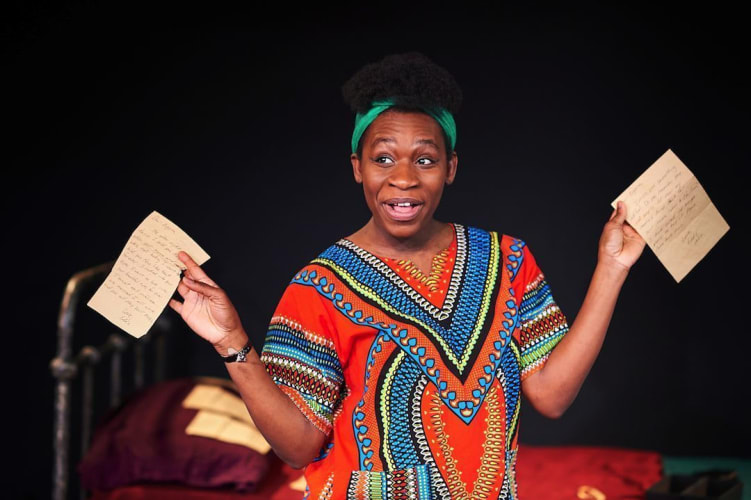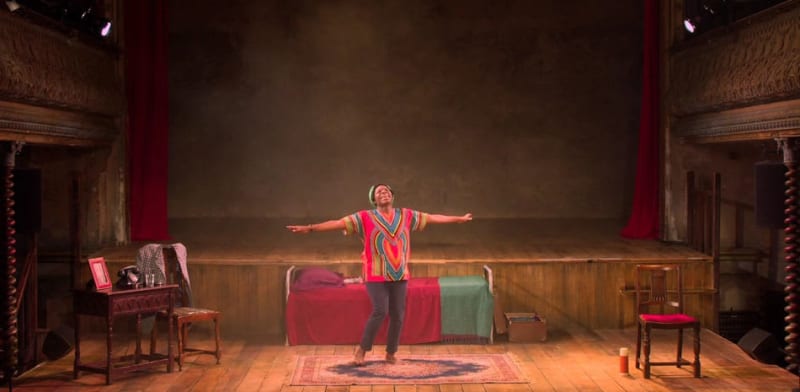 Apphia Campbell's solo play, which has found acclaim touring the world and in London at Trafalgar Studios, is now available online filmed during lockdown at Wilton's Music Hall. It was inspired by the life of Nina Simone but presented as the fictional life of Mena Bordeaux. It features songs associated with Simone and some incidents similar to her life but it isn't an actual biography.
For a time, Nina Simone lived in Liberia and her alter ego Mena quotes a Liberian saying, "until you face who you were in the past, you cannot become what you are supposed to be in the future." So now, prompted by the death of her father, she is following a Liberian ritual for self-cleansing. Shutting the world out for three days, she puts aside cigarettes and alcohol and disconnects the telephone; she thinks back on her life, beginning to talk to her dad whose photograph she addresses.
She looks right back to her early days when, as three-year-old Eunice (the name that her parents gave her), she thrilled her mother by spontaneously playing Ma's favourite hymn tune on the piano, to her inspirational piano teacher and to her first recital as a schoolgirl when she first confronts racism.
Even more determined, she sets (and achieves) her ambition to be the first black concert pianist to give a recital at Carnegie Hall. Finding herself drawn into the jazz world, playing and singing what her mother considered "the Devil's music", she adopts the professional name of Mena Bordeaux.
She remembers her first innocent love Eddie (she still has his letters) and then husband Arthur, that "wolf in sheep's clothing". The emphasis shifts to her involvement in the Civil Rights movement with "Mississippi Goddam", written in response to the murders of Emmett Till and Medgar Evers in Mississippi, the first of many songs protesting racism.
Arran Hawkins's and Nate Jacobs's staging is simple: a bed and some minimal furniture and Clancy Flynn's lighting and a suitcase from which she can retrieve papers and props. A colourful shirt makes Apphia stand out against this neutral background, but she doesn't need it to stand out and hold the attention.
Flowing fluidly from recounting incident to song and from smiles to anguish, this is a an impressive performance full of feeling whether presenting her mother rejoicing at Eunice's gift from God or recounting the Baptist Church being blown up in Birmingham, Alabama, or the murder of Martin Luther King. Her delivery seems entirely spontaneous yet very clearly spoken and she also sings beautifully. Her voice has a rich warmth, very like the real Simone, so the songs are a delight.
Black is the Color of My Voice is 75 minutes that are both joyful and moving. After it has finished live-streaming, you can also catch it on demand 12–18 July or see live performances at Wilton's Music Hall 2–4 August.
Reviewer: Howard Loxton