Black Love
Book and lyrics by Chinonyerem Odimba, music by Ben and Max Ringham
Kiln Theatre, Paines Plough and tiara fahodzi
Kiln Theatre
–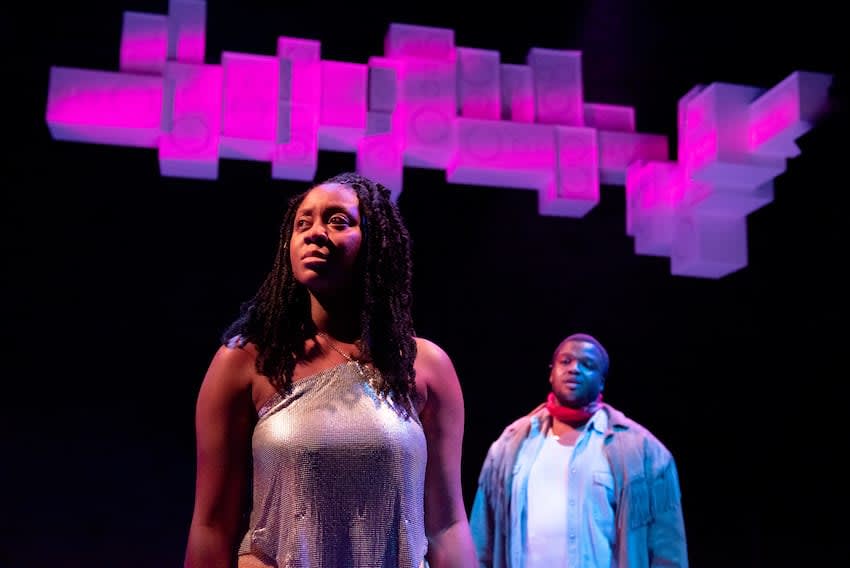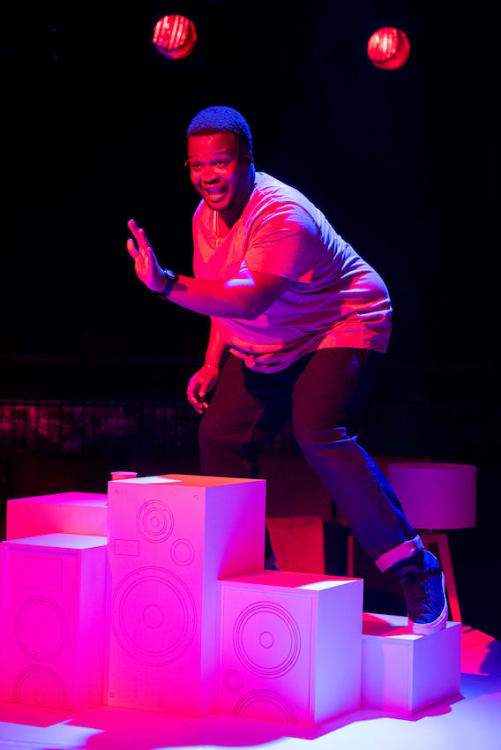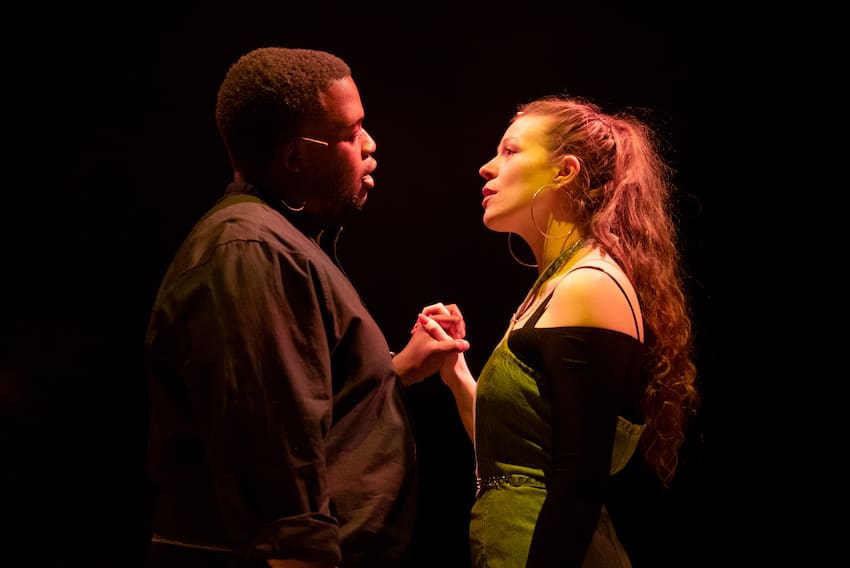 Aurora and Orion are sister and brother, sharing a flat that their late father bought for them. She is an outspoken black woman, a feminist who embraces her sexuality and culture. He is an actor fed up with the range of roles he is up for and trying to sort out who he himself is. There is tension when Orion falls for Lois, a white girl, and she moves in.
There isn't much more to the plot but this isn't a play about story, it is about ideas and opinions, their expression often poetic and through music. Ben and Max Ringham's R & B influenced score is captivating, the opinions outspoken.
Aurora (called Roo by those close to her) catalogues the names for what she calls her "pussy hole" and celebrates its pleasures but she sees Lois's arrival as white exploitation. Orion finds black girls are so difficult with their expectations; he wants an easy life. Will his love for Lois break the close bond between brother and sister? With the love of their parents strong in memory, each looks to love on own terms.
Originally commissioned by Paines Plough and toured last year co-directed by Kate Posner and the author, it now gets a partly recast, in-the-round presentation directed by Chinonyerem Odimba and designed by Richard Kent with a set made up of white boxes patterned like loudspeakers and orange table lamps suggesting a cosy, upmarket apartment. Microphones can be pulled up for some numbers, perhaps to emphasis more personal outpourings.
There is a passion in Odimba's writing that fuels powerful performances from Nicholle Cherrie as Roo and Nathan Queeley-Dennis as Nathan, she delivering her anger with energy, he showing more obvious vulnerability, both equally impressive when simply moving to their voice-over voices. Beth Elliott as Lois is made more two-dimensional, more a symbol: white coloniser's territorial takeover and cultural appropriation shown in microcosm.
Lasting about 90 minutes and without interval, this is stimulating, challenging and enjoyable theatre.
Reviewer: Howard Loxton