Black Men Walking
Testament
Eclipse Theatre Company
Exeter Northcott Theatre
–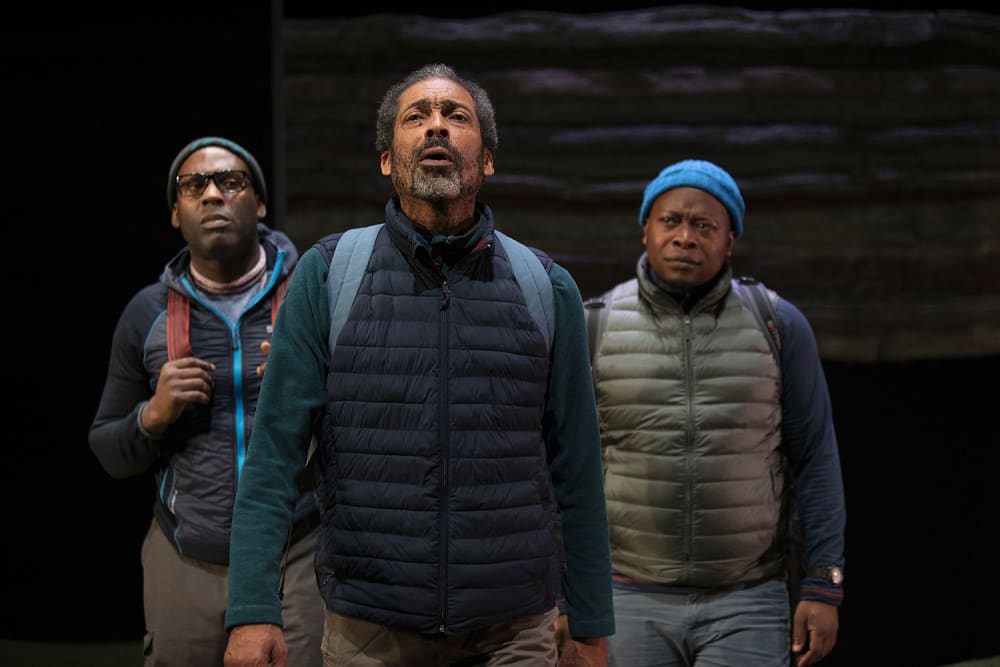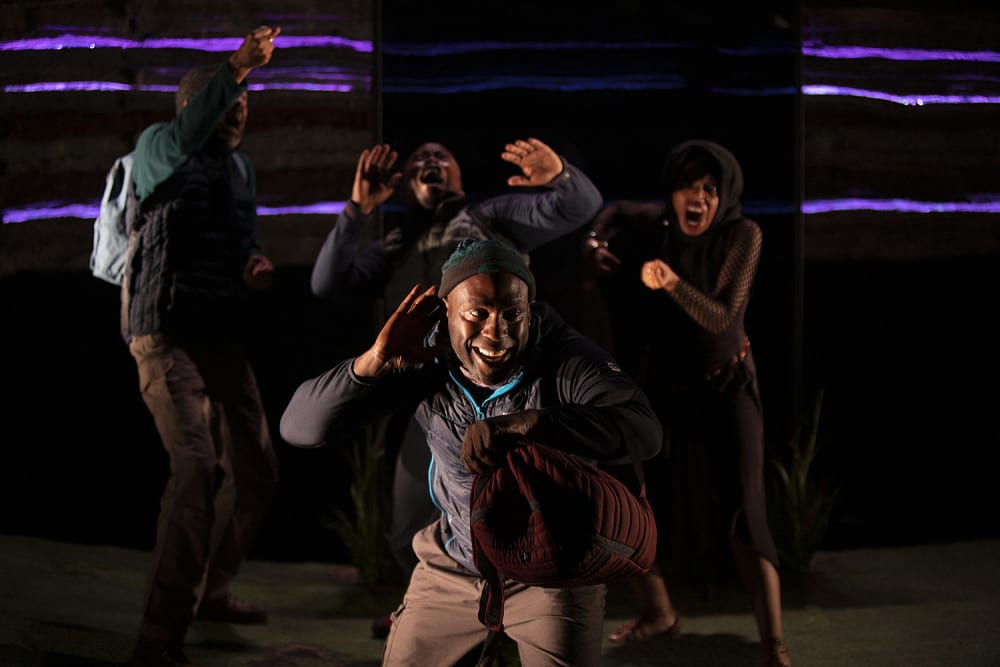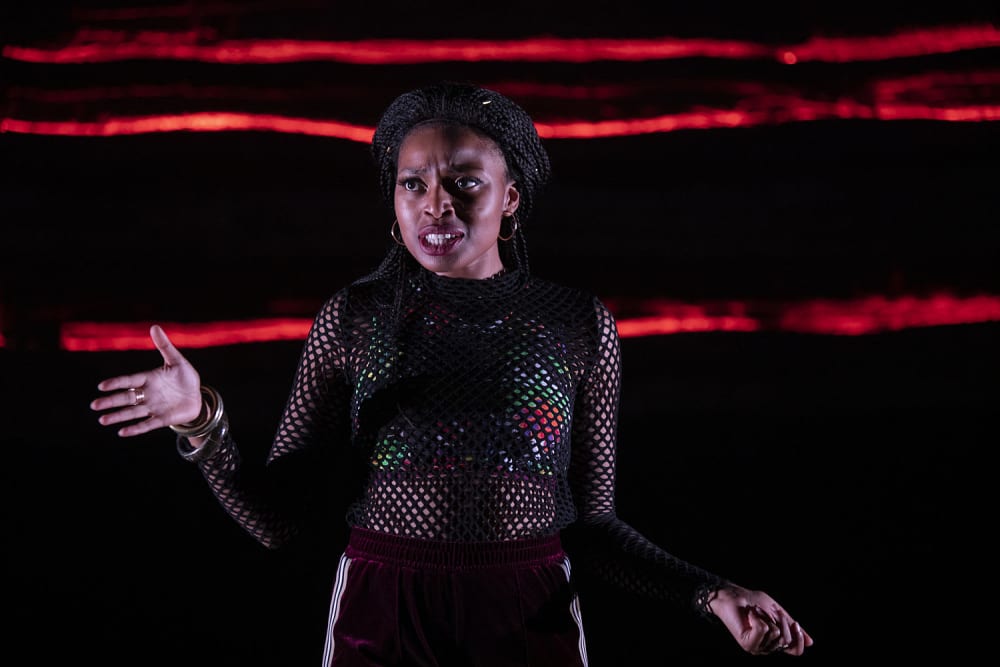 Around the country, deep beneath the layers of sediment and rock are buried the remains of our history which give clues to help us understand where we came from and who we are today.
In 2013, in the hills around Barnsley, archaeologists found the remains of a garrison of north African soldiers and their families who came to Britain with the Romans. A wealthy black woman found with gold and bone bracelets and trinkets from nearby Whitby was uncovered from her ceremonial burial place along with evidence of senior black soldiers in the Roman army.
Eclipse Theatre Company, founded in 2009 by director Dawn Walton, set up to deliver new black British productions, uses the story behind this rich archaeological find, skipping the usual stereotypes, to build a story with a new angle of what it is to be black in Britain today.
Three friends meet one Saturday every month to walk the Yorkshire hills. Thomas (Ben Onwukwe) moved to Sheffield from the Caribbean when he was 5 years old. He is an administrator, struggling to come to terms with the disappointments of his job and family life after his adult children have left home. Matthew (Patrick Regis), with Jamaican roots, is a doctor struggling with young children, constantly distracted by his marital problems coming through texts on his phone. Richard (Tonderai Munyevu) is a Star Trek obsessed computer technologist. He has been working in the UK for over 20 years, but is originally from Ghana. All acknowledge their overseas roots but all feel British. And how much more typically British can you get than weekend moor walking?
Simon Kenny has put together a small, simple but hugely effective set for this production. A mildly undulating, mossy foreground, with half revealed stones partially sticking out of the ground and fog rising from the ground evoke the green hills and mist of the Yorkshire landscape. Dominating, however, is the backdrop of the colourful layers underfoot, trapping both the geological and human histories the land has witnessed. The whole is completed with a full-sized, framed, black rectangle set slightly off centre which is used to give an occasional glimpse of the history trapped in the world beneath. A beautiful black woman occasionally reveals herself inside this 'window', standing tall and proud, adorned with gold.
As the play points out, it's a powerful reminder of the existence of black people in Britain, even before the Anglo Saxons. Put like this, why do issues of race and integration often use immigration and Windrush as their starting point? Britain has long been home to black people. As Thomas points out, "how long do we have to be here to be English?"
Up in the hills, the men encounter teenage rapper Ayeesha escaping the racism she experienced in the local fast food outlet. Sassy Ayeesha (Dorcas Sebuyange) provides some generational and gender contrast. She rather comically largely dismisses the men's ruminations, firstly, pointing out the exclusion of women in their group, and then almost provoking them to accept some blame for the current situation—if they had only put up more of a fight in their own youth then she wouldn't have to cope with it now. Ayeesha as a provocateur is useful, but her importance here is rather overplayed, undermining the men's stories. They are a likeable and familiar group, well acted by the ensemble. The elder Thomas challenges the group to understand their roots but as he attempts to lead them to "walk the path of their ancestors" across those same moors of the early Roman settlers, he gets them lost. What does it take to lead them back home?
Written by Testament, a rapper, composer and beat boxer, he uses his background of working with words and rhythm to give an almost lyrical feel to the writing. Occasionally lapsing into rap and ensemble chants enhances the words, giving them an almost spiritual feel, resonating the unique black history behind this story. This short, 80-minute play brings a thoughtful new approach to a long-standing issue.
Reviewer: Joan Phillips