Black Waters
Choreography by Sharon Watson, Shambik Ghose and Dr Mitul Sengupta; composer Dishari Chakraborty
Phoenix Dance Theatre
Northern Stage, Newcastle
–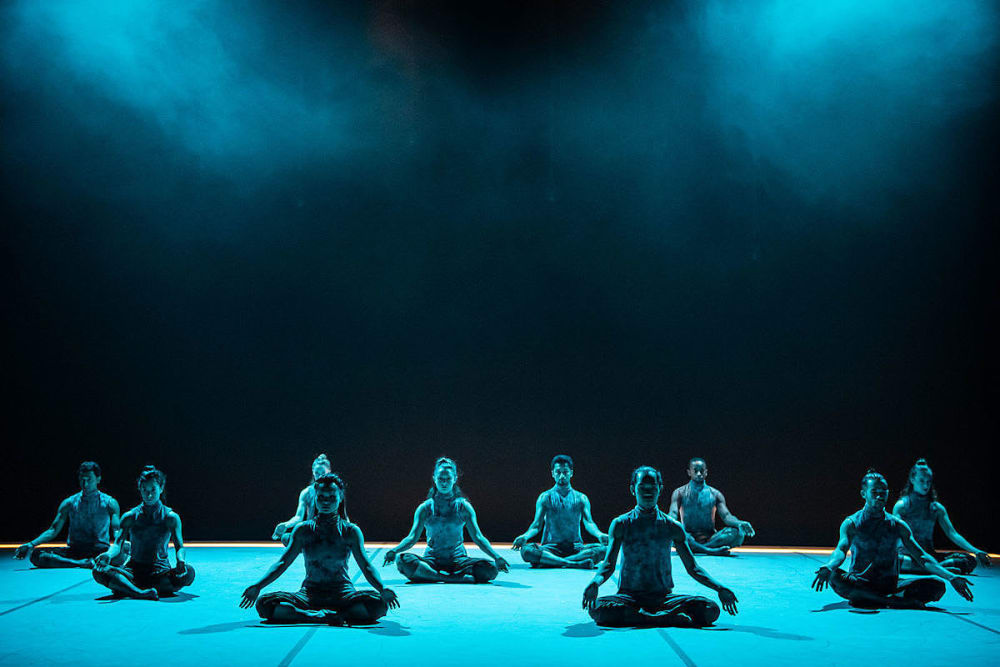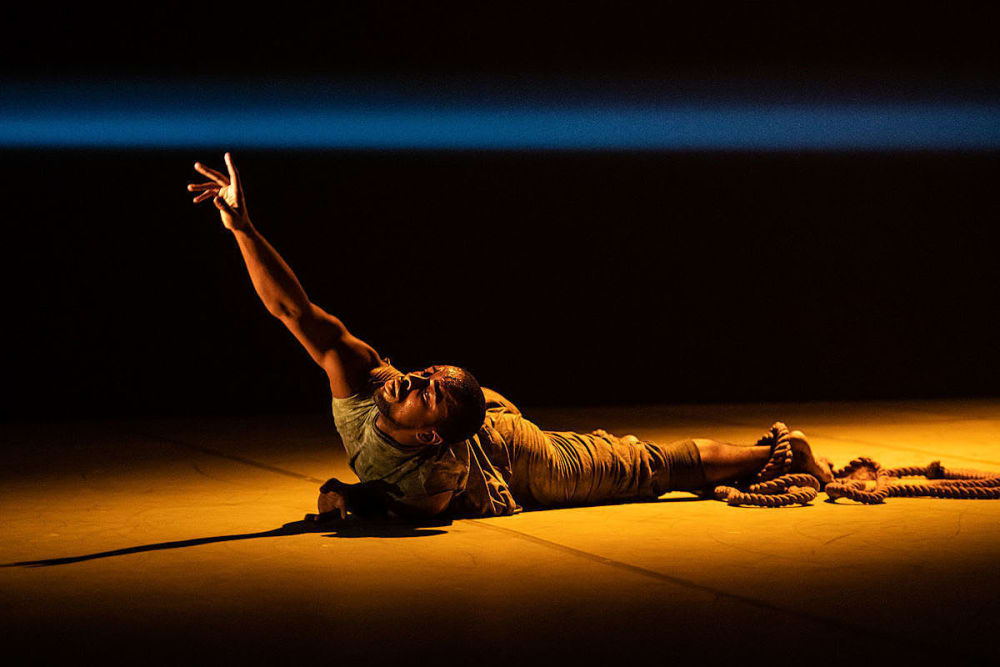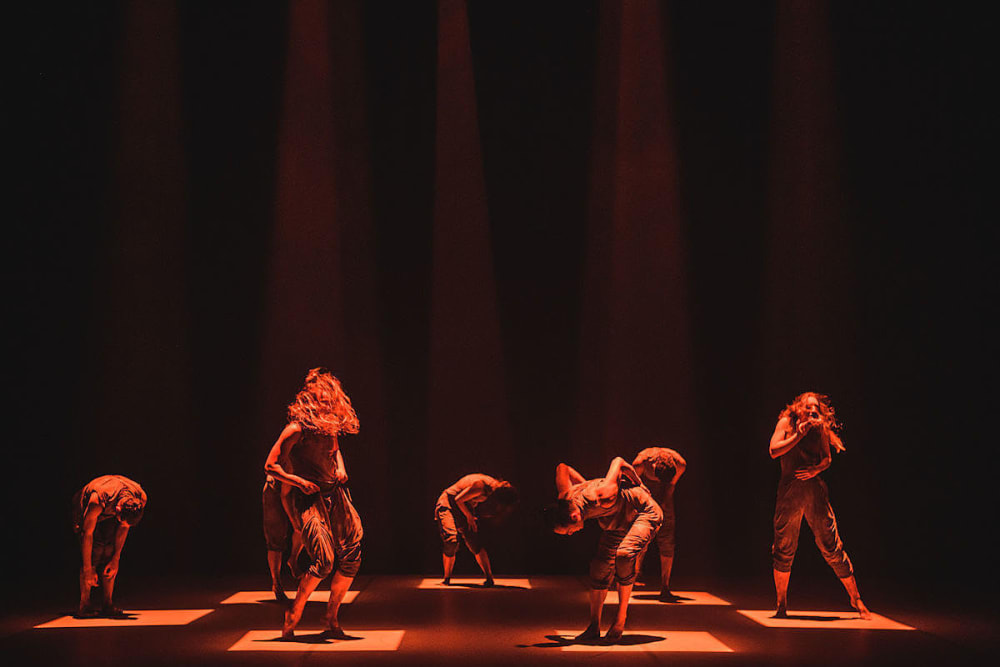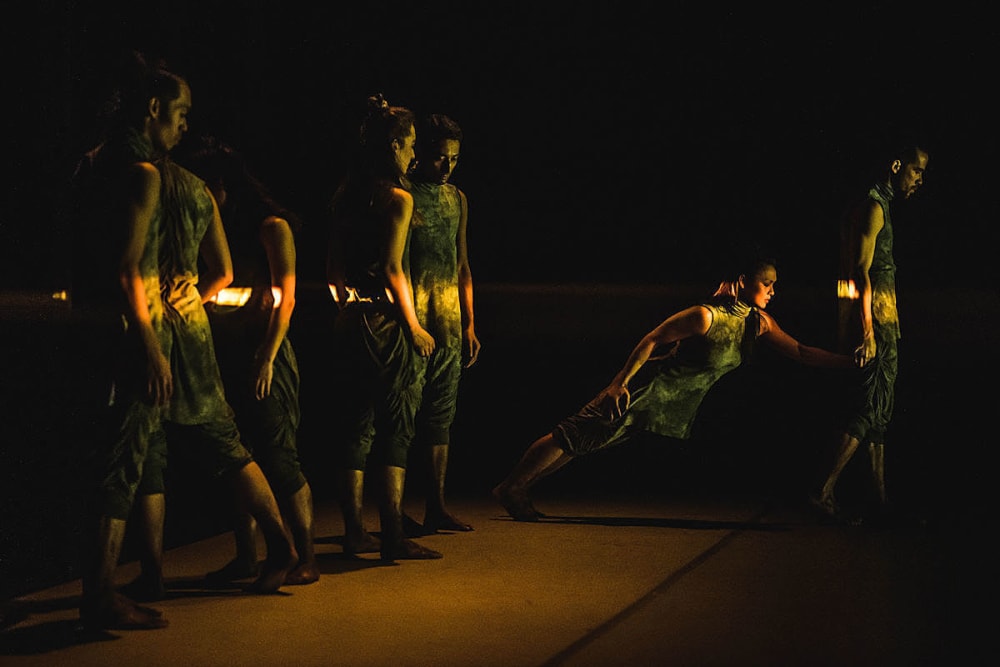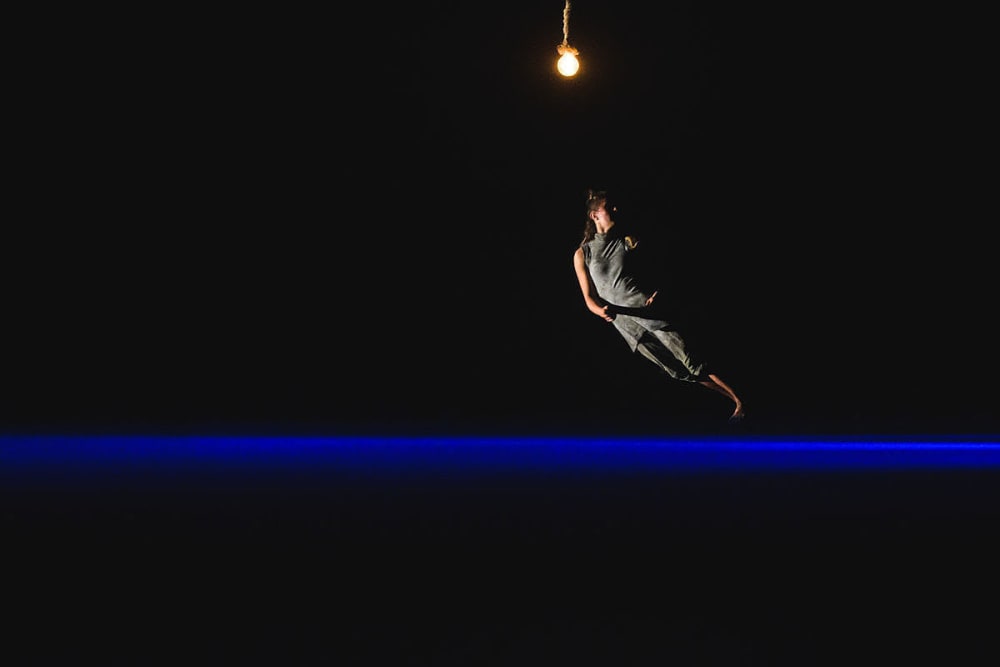 There are times when words are not enough.
That's quite an admission for someone whose living has been based in one way or another on words for 60-odd years, but it's true, and when words are not enough, we have dance.
The programme notes tell us that Black Waters is inspired by the Zong massacre, where 130 slaves were thrown overboard from a ship transporting them to Jamaica and drowned in order to claim insurance on their lives, and a story of Indian freedom fighters who were gaoled in the island Prison Kala Pani by British colonial forces, but I'm sure the right word is not "inspired" but "provoked". For this is not a retelling of these stories but a recreation of the sufferings of those caught up in these and other similar situations.
From the fluttering finger movements inspired by Indian Kathak dance in the opening sequence to the writhing figures transfixed, each in its own square, by fierce individual golden lights from directly overhead, to dancer Aaron Chaplin's agony as he drags a heavy rope behind him and then, in his frustration and anger, slams it on the ground, we see and experience the anguish.
(As an aside, that image of Chaplin with the rope reminded me very much of Irek Mukhamedov as Spartacus in chains, in the Bolshoi's production of Khachaturian's Spartacus, choreographed by Yury Grigorovich, which unfortunately I have only ever seen on video. For me, the memory of his anguish and anger added to the effectiveness of Chaplin's performance.)
This production is colour-, gender- and race-blind. There is no distinction made between male and female—all, for example, lift or are lifted and all wear the same monochrome costumes (by Emma Louise James) which pick up colour from each different lighting state—so these are simply human figures, not black or white, Asian or African, who share the same pain, whose lives seem equally worthless.
But is not all black and bleak; we see the support people give to each other even in those most painful of situations and that goes some way towards alleviating the horror we feel when confronted with man's inhumanity to man.
The lighting (by Kieron Johnson) plays a huge part in the piece. Haze hangs over the whole stage, through which narrow beamed side-lighting is able to pick out even the smallest of details: at one point all that is being illuminated is a hand—but that hand was so expressive! The absolute precision of the lighting is a major contributor to the overall effect.
It is a powerful piece indeed, and an important one, so it was very disappointing that only about half of the seats were filled. At a time when some Leave voters in the EU referendum gave the desire to "get our Empire back" as the reason for their vote, reminding people of the reality of Empire for those who were not British, is very timely.
My reaction at the end of the first half was "Wow!" and the enthusiastic applause both then and at the end confirmed that I was not alone: intensely moving choreography, evocative music, superb dancing and effective lighting and costumes—what more can you ask for?
Reviewer: Peter Lathan