Blackout Songs
Joe White
Hampstead Downstairs / Celia Atkin
Hampstead Theatre
–

Listing details and ticket info...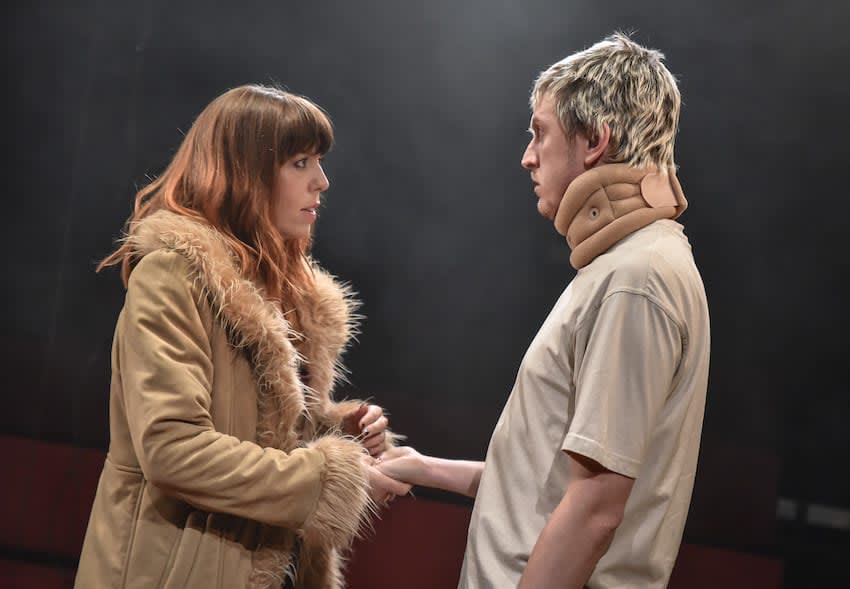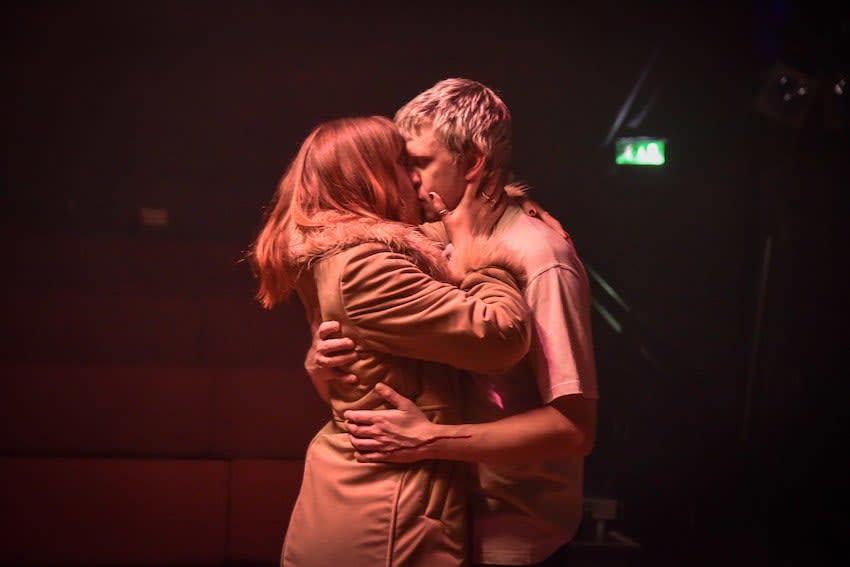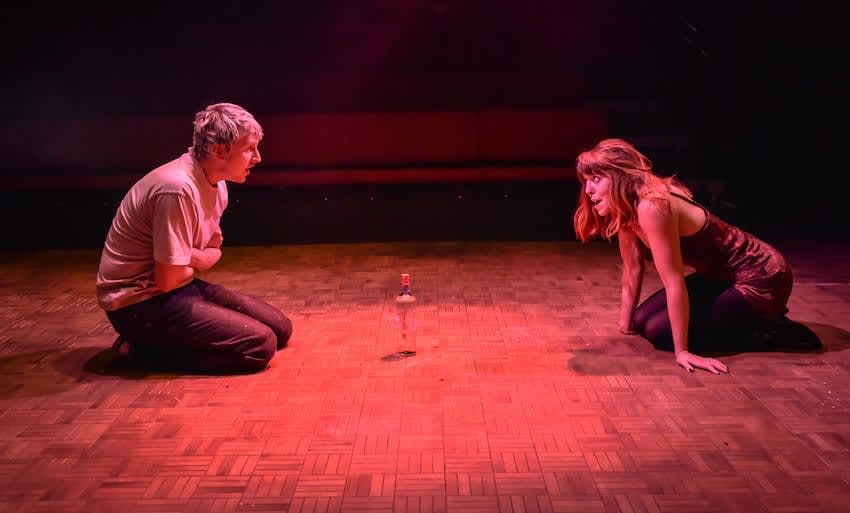 Joe White's new 95-minute two-hander, getting its première in Hampstead Theatre's studio, is nothing to do with air raids and wartime its a different kind of blackout, one that brings confusion.
It presents two people: Him (Alex Austin) wearing a neck brace and having a stutter, She (Rebecca Humphries) talking nineteen to the dozen in fur-trimmed Afghan coat with a human tooth in the pocket—she has no idea how it got there.
They have just met but she drags him out for a drink before whatever they were there for gets started.
He turns out to be an art student (there is paint on his jeans), she a would-be poet, but in a succession of short scenes, you can't help wondering what is reality as they propose different memories. Are they indulging in role play for erotic purposes? Perhaps it isn't just one couple but a succession of characters. It isn't just you who may be confused, they seem to be and it is fascinating trying to work it out.
The clue is in another meaning of blackout and some remarks in the first scene, easily missed if this isn't your own experience. They are alcoholics and they have chickened out of an AA meeting. Their dependency will become clear as things progress. It is a picture of people who have blackouts in time and in memory and for whom alcohol abuse leads to the invention of false memories.
Designer Anisha Fields sets it on a bare traverse stage lined by chairs and director Guy James makes Christopher Nairne's lighting and Holly Khan's sound an integral part of the drama and with movement director Iskandar R Sharazuddin's contribution uses bold physical means to express things that can't be articulated.
This is an engaging piece of theatre that is performed with consistent intensity by Humphries and Austin who deliver intense and compelling performances. The sparseness of the staging makes the effect even more powerful.
Reviewer: Howard Loxton