Blake Remixed
Testament
West Yorkshire Playhouse, LittleMighty and Testament
Underbelly, Cowgate
–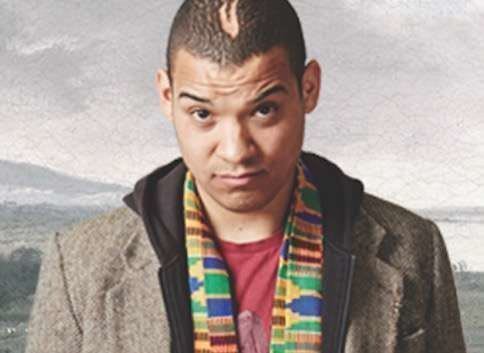 This deeply personal exploration of life by Andy Brooks, aka Testament, delves into the musical worlds of beatboxing and hip hop and the understanding of life as influenced by the poetry of William Blake.
He stands centre stage below a raised booth where DJ Woody mixes the decks live throughout the play.
Drawing on his youth and experiences working with young offenders, Testament leads us on a journey of growth and discovery as he confronts his inner versions of the four of Blake's Zoas, each of which is portrayed by a video of an influential hip hop artist projected on the stage wall, then remixed by DJ Woody.
It's a fascinating insight into the line between beat boxing and poetry collide, and the often short distance between the art forms. It's also a frank and honest look into the life of an artist famous in his field, yet struggling to find recognition in the wider world.
Not for everyone, surely, but a unique and welcome experience that shows the variety and spectacle that the Edinburgh Fringe can provide.
Reviewer: Graeme Strachan