Blam!
Kristjan Ingimarsson
Glynis Henderson Productions
Grand Theatre, Blackpool
–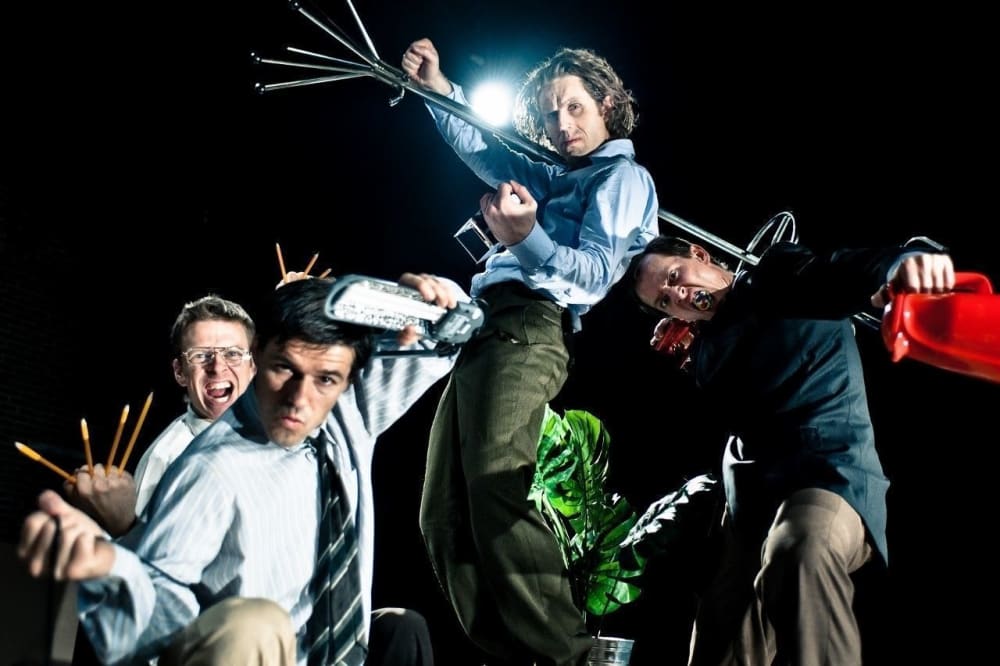 Five-star reviews in Edinburgh and London maybe . . . but can Blam! blow them away in Blackpool?
As surely as a gale-force wind off the Irish Sea.
Its 13 performances at the resort venue are the only ones in the UK this year, for an international hit show that has had many more theatres queuing for a booking.
And while it might be tempting to say Blackpool has never seen anything quite like it, in fact it has seen it all before!
For Blam! is 21st century circus - with acrobatics, clowning and that essential hint of danger, condensed into a jaw-dropping 75 minutes of physical theatre. Four workers in an open-plan office setting find their workplace games, and their imaginations, get riotously out of hand.
It may all stem from their computer-generated boredom but it shows that live theatre can still shock and surprise just as much as CGI effects from the movies.
Fuelled largely by the international sign language that comes from modern cinema the four start to act out scenes from action movies, war films and Westerns. Tick them off if you want to, but don't miss a moment of the comedy gold so much of which connects directly to make-believe games from your own childhood.
Apart from the circus routines - that include a trapeze - there's puppetry, miming, slapstick and a finale that it would be a shame to give away, save to say that it alters your perspective of what is possible in live theatre.
And that extends to the infinite possibilities available from an office water cooler, all the way down to the potential for humour in a simple Post-It note.
It's largely 'silent' comedy that has a carefully-synchronised sound and light show attached, all performed by a cast of four who hail from around Europe and have backgrounds in dance, acrobatics, film, dance, even video games.
Reviewer: David Upton