Bleak Expectations
Mark Evans
Watermill Theatre
The Watermill Theatre Newbury
–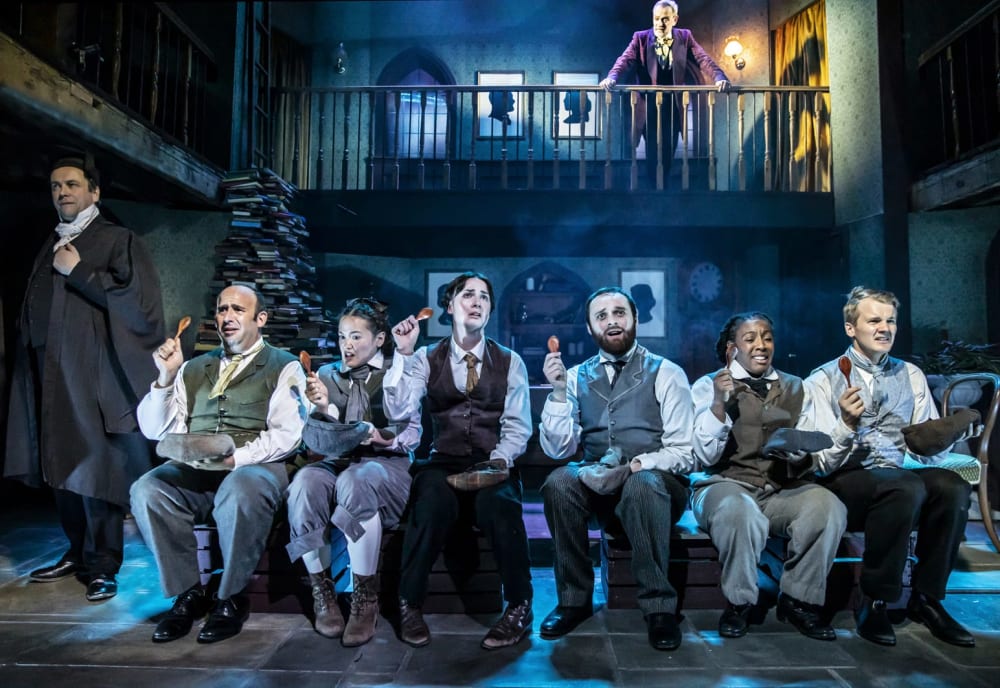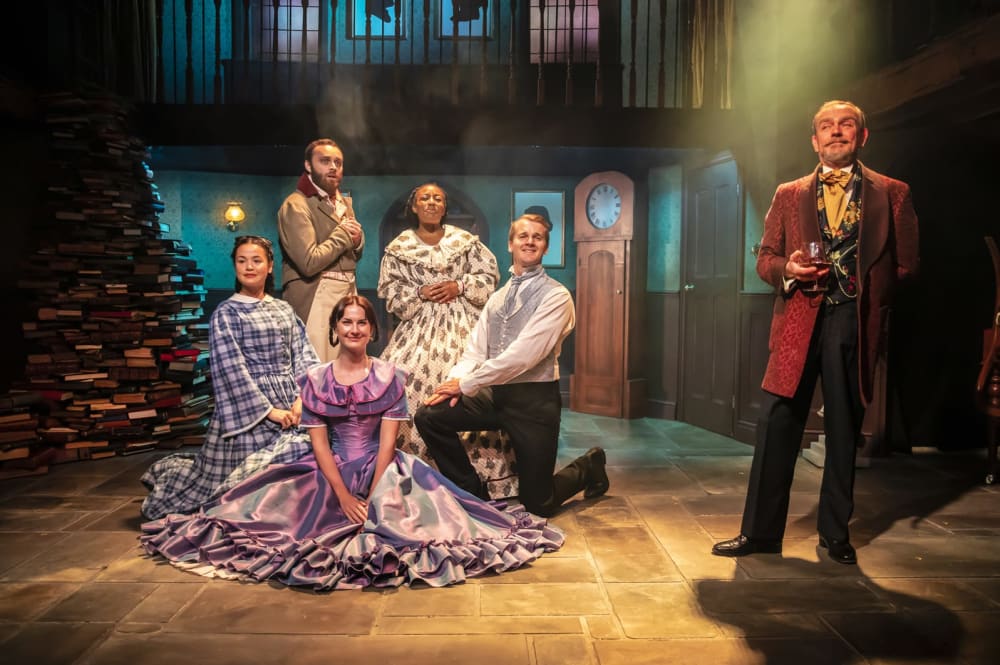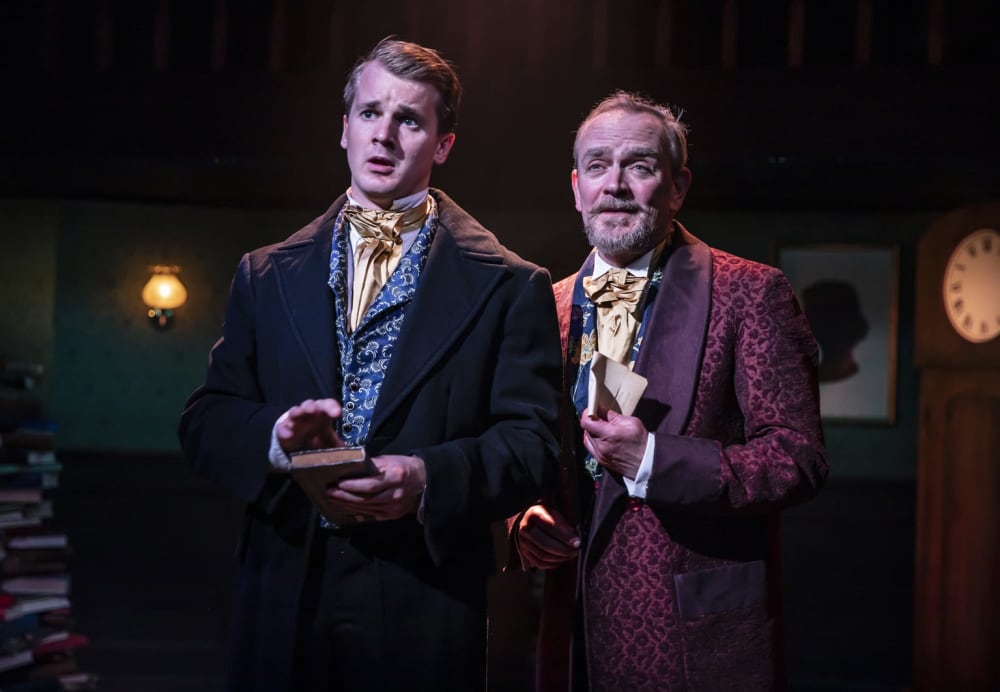 Welcome to the world of Dickens, but not as you might know it since Mark Evans's witty, hilarious Bleak Expectations is a parody of such works as Great Expectations, David Copperfield and A Tale of Two Cities. It is filled with so much fun and comic cleverness with tongue-in-cheek humour and many in-jokes.
Nicholas Murchie, as the older Sir Pip Bin, who has invented the bin, authoritatively narrates his family's rags-to-riches story.
His younger self is played by Dom Hodson, who gives a delightful performance as the innocent Pip who, together with his two sisters, go on a treacherous journey as they navigate their eventual fate.
Caitlin Scott, making her professional debut, is engaging as Poppy Bin as well as playing the whimsical, older, unmarried Rip Fecund, who provides a love interest.
Rose Basista is her naïve sister, Pippa Bin, steadfastly carrying her anvil wherever she goes.
J J Henry is splendid as Mr Parsimonious, who helps the family and switches with ease to the lonely schoolboy who befriends Pip at St Bastard's School. Simon Kane plays Gently Benevolent, their cruel guardian, who is determined to get his hands on Pip's money before he reaches his eighteenth birthday and certainly isn't benevolent. He is also determined to marry the young Pippa.
Pip had a horrid time at school. Dan Tetsell is outstanding as his sadistic headmaster, Wackwell Thrasher, who enjoys thrashing the boys. He also gives a stellar performance as a fearful governess, a truly depraved vicar and a corrupt judge. All a joy to watch, but also to dislike them.
As Pip's mother, Alicia McKenzie brings a sense of frenzy to the role and by contrast plays the charming Flora Dies-Early, with whom the young Pip falls in love.
Colm Gleeson multi-roles playing Pip's father, Thomas Bin, Bakewell Havertwitch and Broadley Feccund.
Katie Lias's impressive set has a tower of books that dominates stage right and is precariously used as a climbing frame to reach the upper levels. There are cameo pictures on the wall that come to life and a magical changing of locations.
Andrew Exeter's lighting design even has flickering lights in the auditorium evoking gaslight, and Tom Piggott-Smith's emotive score adds to the mood with sound designed by Andrew Exeter.
Slickly directed by Caroline Lesley, this is a wonderful ensemble production that sparkles with inventiveness and is performed by a richly talented cast, who were enjoying it as much as the audience.
Reviewer: Robin Strapp