Blind Date

Spontaneous Theatre Company
CanadaHub @ King's Hall in association with Summerhall
–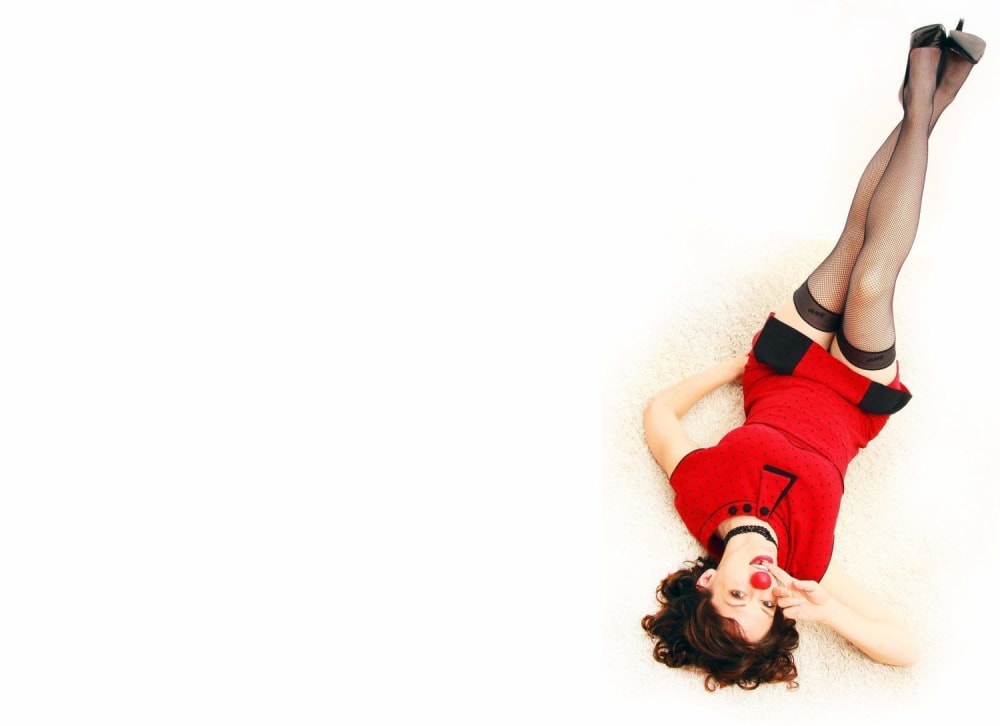 Couples, singles and groups of friends mingle awkwardly in a side room, attended upon by smart waiters who hand out free compliments from silver platters. Mimi, in red shoes, red dress and red nose, chats informally with her guests, doing her best to cut through the nerves.
We are then taken through to the theatre for the performance to begin. Mimi has been stood up on her blind date, so she needs someone from the audience to step in—after all she's gone to the trouble of getting all dressed up and coming to the café.
Last night it was Greg, who had unwittingly attended a comedy theatre show and ended up playing a significant role in the entertainment.
There is a lot at stake here that could go wrong, however Mimi's easy charm and expert improvisation soon disperse any tension, drawing Greg (and us) into her world. Put at ease (with a little cheeky coaching) Greg and Mimi have a date, they seek and find common ground, enjoy rich discussion and an intimate dance.
It was fascinating to watch this fictitious situation take on a life of its own and remain utterly convincing. The play is so cleverly constructed that Greg's barriers are broken down, he becomes a character and Mimi more of a real person and together they become genuinely close!
Part comic-improvisation experiment, part real-life drama, this is a rich and sophisticated production which was surprisingly genteel, natural and utterly engaging.
Reviewer: Tony Trigwell-Jones