Blindsided
Simon Stephens
Royal Exchange Theatre
Royal Exchange Theatre, Manchester
–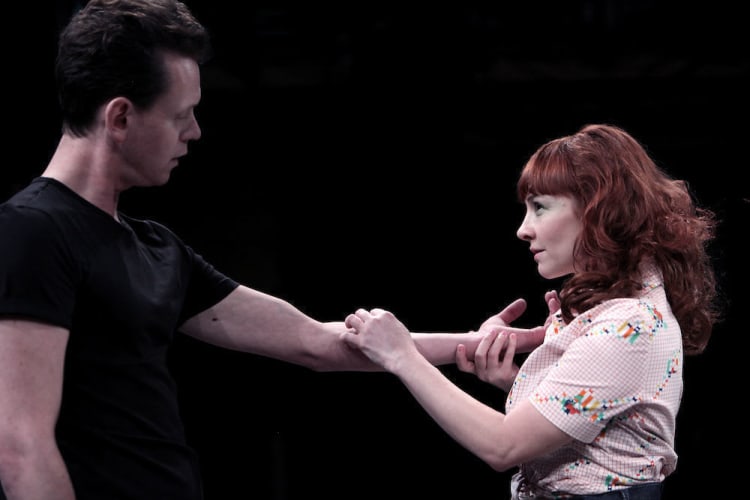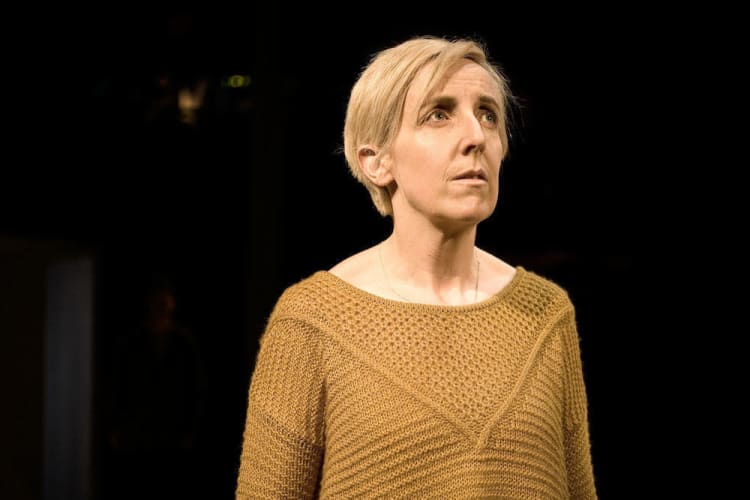 The timing couldn't have been much better for the marketing department, as the packed press night auditorium shows: the week that Julie Hesmondhalgh made one of the highest profile exits from Coronation Street in years and won a National TV Award for her performance, she opened in a supporting role at the Royal Exchange.
However Corrie fans who follow their hero to St Ann's Square will find that Simon Stephens's Stockport—a town where he spent the first 18 years of his life but where he hasn't lived for nearly a quarter of a century—is a long way from the cosy cobbles of Weatherfield.
In fact we are in Reddish, to be more specific, in 1979, emphasised in the script by frequent mentions of strikes, rubbish not being collected, graves not being dug and a new Conservative government. Cathy Heyer is 17 and doing one 'A' level in history. John Connolly is a trainee accountant and part-time housebreaker who has moved up from Derbyshire by himself.
The pair begin a relationship and soon move in together, taking Cathy's baby daughter with them, to the horror of Cathy's widowed mother Susan. However when Cathy finds out that John has been sleeping with her best friend Siobhan, her revenge on him affects both their lives significantly and makes her a pariah to society.
A final scene (referred to as "act two" in the programme but it is a very small part of the second half of the play) in another year of political change, 1997, sees Cathy grown-up with a change of name living on the Isle of Man, visited by John's son from a subsequent marriage.
Like in his previous plays, Stephens's characters use words as combat, trying to manipulate one another with a combination of pleasantries, threats, insults and supposed insights into the other's personality, all carefully calculated to appear sinister and off-beat. Rarely do they ever carry out their threats or promises, or look as though they might.
It appears to nod to Pinter with its inconsequential chatter, non sequiturs and threatening air and perhaps to Edward Bond's Saved with the Terrible Event, but you have to sit through a lot of repetitive chatter in order to get through a predictable plot that could be summarised in just a few words.
The central performances from the young couple both give their characters some element of edginess and unpredictability. Katie West's Cathy, 17 but behaving more like an 8-year-old, dominates the stage whenever she appears. Andrew Sheridan's John is a good foil for her. Their dialogue is delivered in that rapid monotone, with the responses coming a little too fast to be realistic, that seems fashionable at the moment.
All of the other characters are little more than plot devices for the main duo. Julie Hesmondhalgh never seems quite comfortable in the rather flimsy character of Susan. As the older Cathy in the final scene, she gets her teeth into a slightly better role but it is over before you know it. Rebecca Callard and Jack Deam give excellent support in the sketchy characters of Siobhan and family friend Isaac.
Sarah Frankcom's production—on designer Anna Fleischle's cluttered set of audience-blocking containers and concrete blocks—links scenes with expressionistic movement from movement director Imogen Knight, which involves West and Sheridan making gasping noises from opposite sides of the stage to represent sex and West and Hesmondhalgh spinning endlessly to Allegri's Miserere to show the latter becoming the adult Cathy.
There are scenes that grab the attention and draw you in, but as a whole it is Stephens's usual depressing view of Stockport (which could be any town on the outskirts of any big city) peopled with unpleasant characters who try to control one another with clever words but rarely actually do anything.
With Hesmondhalgh in the cast, the production may tempt a few non-theatregoers to the Royal Exchange from in front of their TVs, but whether they will want to go to the theatre again after seeing it is another matter.
Reviewer: David Chadderton