Blonde Bombshells of 1943
Alan Plater
Ovation
Upstairs at the Gatehouse
–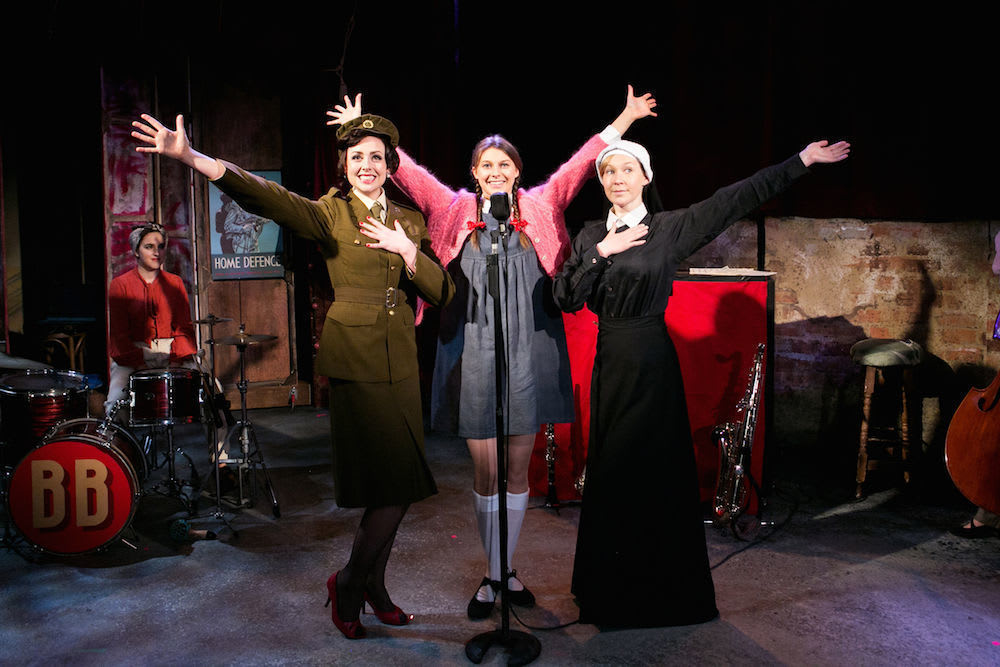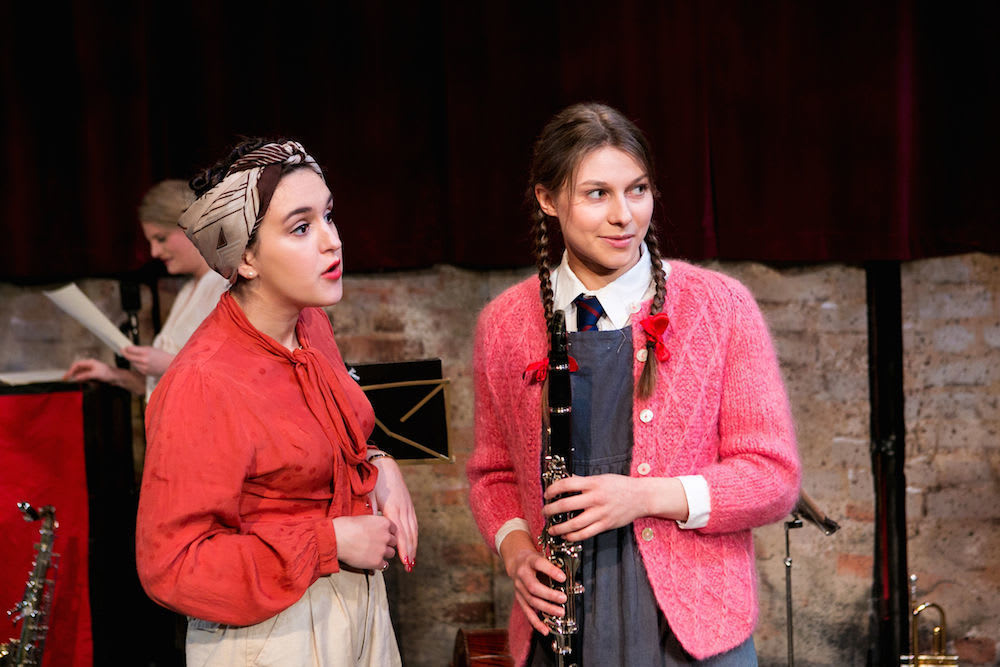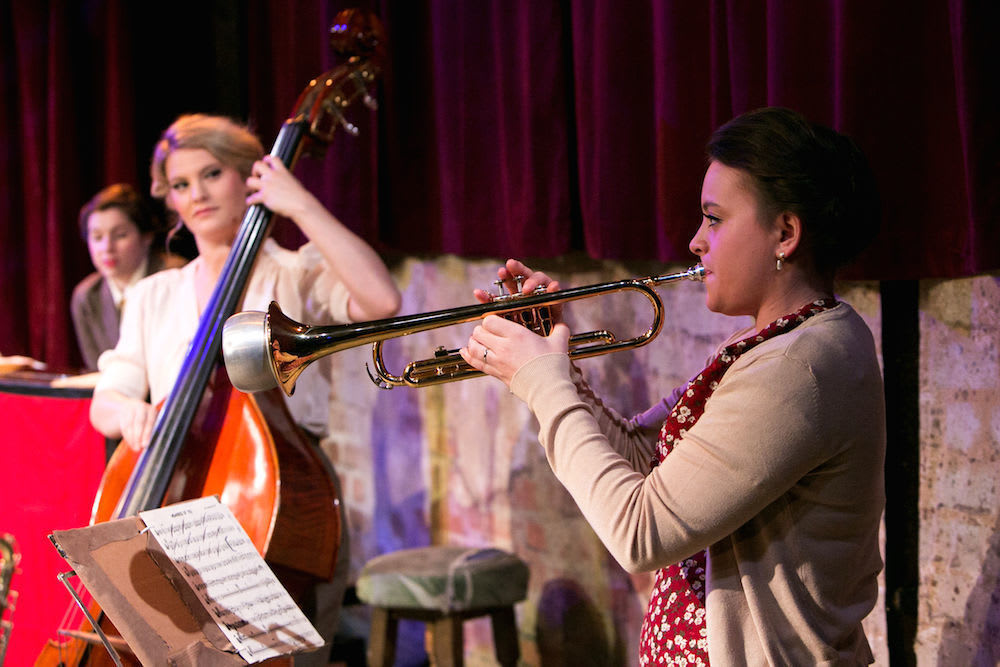 It is 1943 and all-girl's band The Blonde Bombshells has lost some of its members and is looking for musicians to make up its number in time for a gig which is going to be broadcast.
The simple storyline follows the band auditioning the available contenders, their instant induction and then presents that broadcast performance in a town on the east coast, unnamed for security reasons but soon known to be Hull.
It draws on the same background as Plater's early television drama The Last of the Blonde Bombshells. It shares some of the same elements but it is not a stage version of it. Here the whole experience of a Yorkshire schoolgirl entering the world of the Bombshells is encapsulated into just one day.
Emma Jane Morton kicks things off as the granddaughter of Elizabeth, introducing the story that her granny told her and singing the song that she so well remembers—an opening into which director John Plews cleverly segues from a "turn off your mobile phones" warning. The whole of this lively production has the same easy flow and that stops you from questioning such practicalities as the speed with which these new musicians pick everything up.
Elizabeth is the first of the auditionees turning up to face Louisa Beadle's bandleader Betty and her colleagues May (Eloise Kay) on piano, Vera (Ashley Stirling) on trumpet and Grace (Giovanna Ryan) on double bass. Next comes Lily (Katie Arnstein) a young nun still in her habit but sent by her Mother Superior, along with ukulele as a contribution to the war effort.
WRAC driver Miranda (Lauren Storer) with her society background and posh-accent may not be much good behind the wheel but soon earns her place on the saxophone—but they are still missing a drummer. However, they are still waiting for someone called Pat, what luck that will be her instrument.
It is! But she turns out to be he. Pat is a young man who's avoiding his call-up, which doesn't go well with those band members with a husband in a Japanese prison camp or at sea, but he's a good drummer and will put on a frock.
A newsreel film montage that covers the scene change between acts and gives a picture of just what was happening in 1943 an air-raid sequence and Phil Linley's set of a bomb-damaged ballroom are all reminders of just how things were in 1943 Britain but the mood of this show is mainly light-hearted.
It offers a celebration of the swinging tunes of the time (arranged and orchestrated by Howard Gray), which get sparkling performances as wartime drabness gets turned into dancehall glamour. There are lots of laughs on the way as Liz, Lily and Miranda become a British version of the Andrews sisters and Plews has assembled a team of talented performers who can act, sing and all play an instrument (or two). Just watching them display such skills is a delight.
Oh, and congratulations on the balance to sound designer Jon Raper and operator Sally Castro, only the mikes themselves give away that the actors are wearing mikes.
Reviewer: Howard Loxton