Blondel
Lyrics by Tim Rice, music by Stephen Oliver, book by Tom Williams & Tim Rice, additional music by Mathew Pritchard
Union Theatre and Heartaches Limited
Union Theatre
–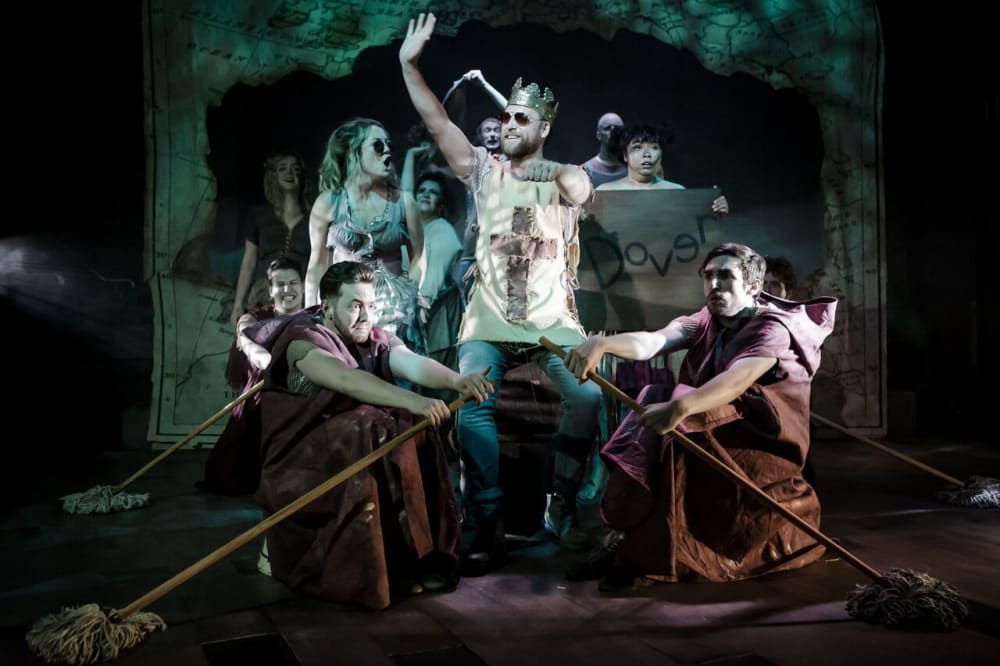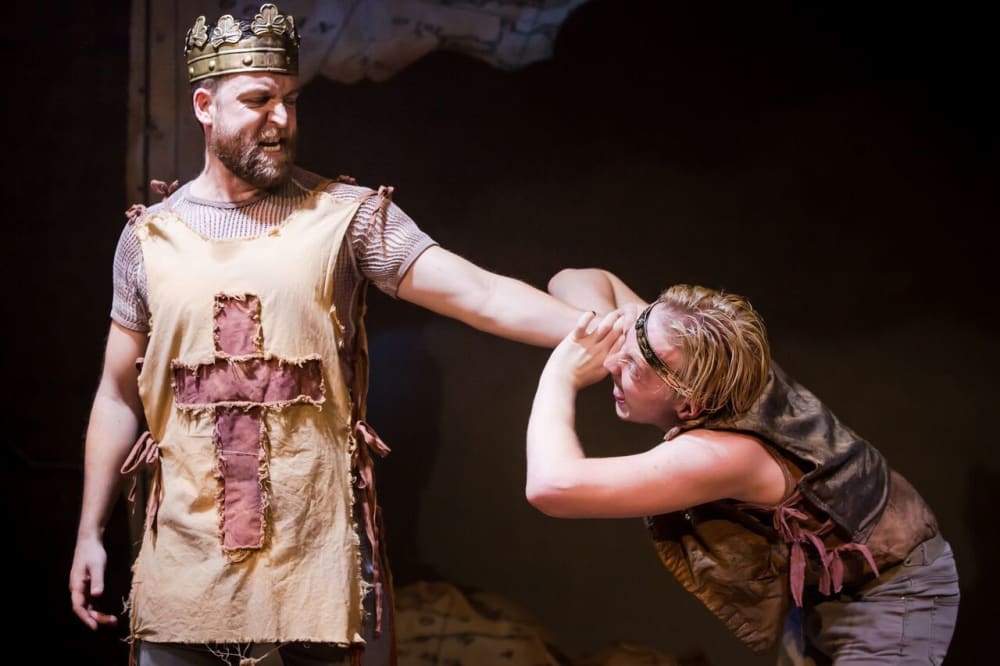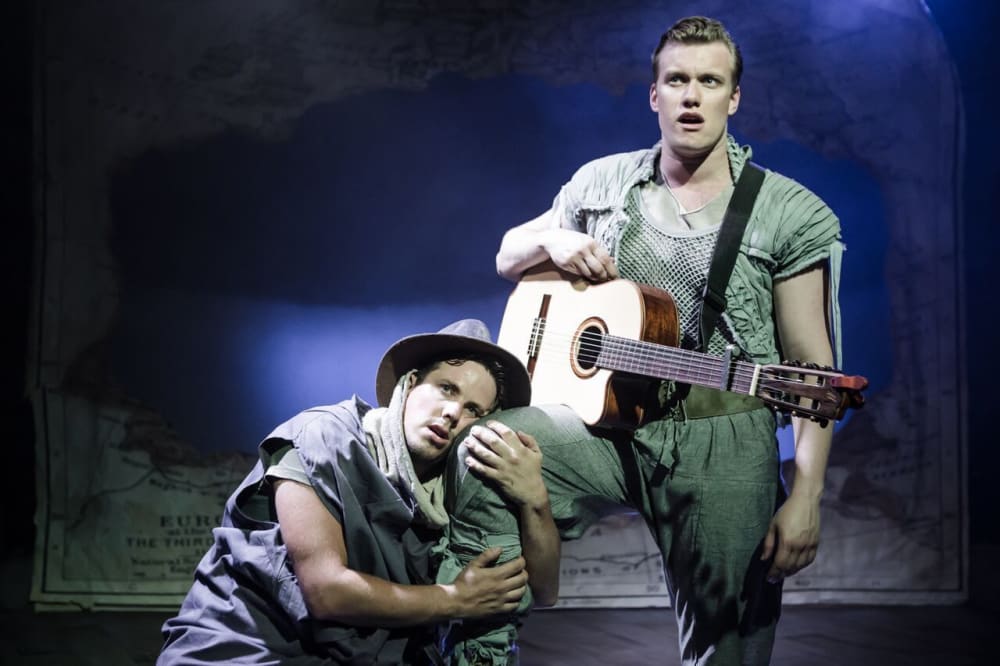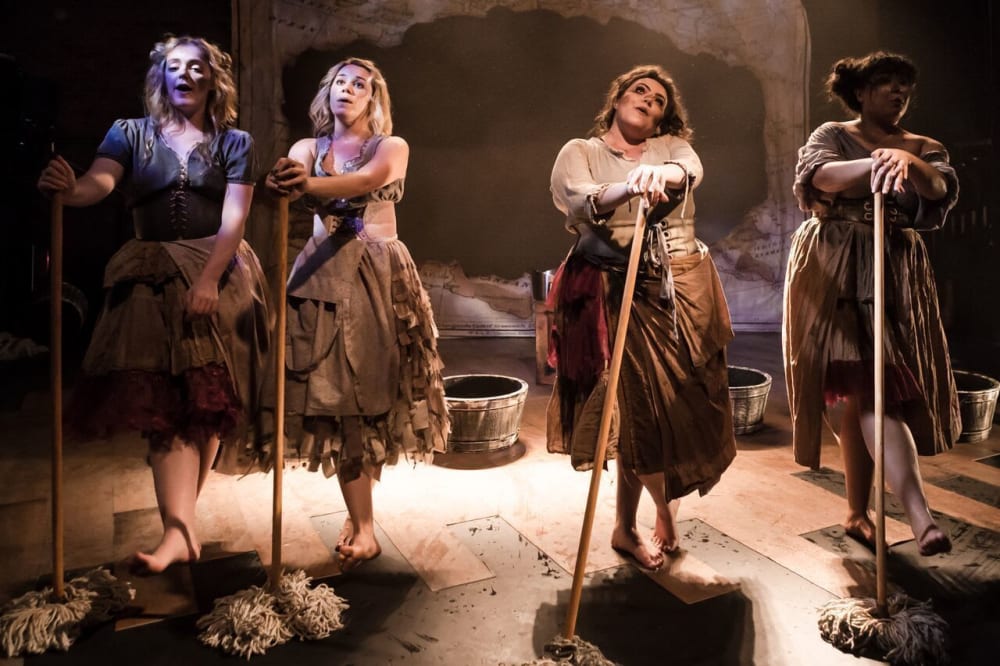 Blondel may have been a real twelfth-century troubadour called Jean de Nesle, nicknamed for his long blonde hair. There are extant songs attributed to him but there is no evidence that his association with Richard the Lionheart is anything more than a legend, though one told many times.
Tim Rice's musical treatment was first staged in 1983, opening the refurbished Old Vic after playing in Bath and Manchester, but this is a new version with changes to the plot and a rescoring of the music. It gets a lively production by Sasha Regan to match its tongue-in-cheek bravado.
Rice's Blondel is a singer-songwriter who doesn't find lyrics easy (lucky that Rice is around to help here). He fails to score a hit until his girlfriend presses him to choose a theme about which he has some feeling. It works! "I'm a monarchist" ticks all the boxes, though King Richard is too busy setting off on a Crusade to listen properly. He not only tells Blondel to take his talent to his brother Prince John, whom he's made his regent, but takes Fiona off in his Crusade support group.
Richard find his enemy Saladin not a bad sort, declares a draw and announces that peace in the Middle East is sorted for all time and then sets off for home. But things go wrong on the way back. He's captured by an old antagonist, the Duke of Austria.
Blondel is almost won over by Prince John, who is wickedly trying to usurp the throne, but misses Fiona so sets off to join her, reckoning that she's with the King and he will find them both by singing his hit outside the castles of Europe. The King will join in when he finds the right place.
It is 1189, so a chorus of plainsong-singing monks act as Chorus, occasionally breaking into scat as they link the story. These monks set a pattern for a show that, like their music, mixes medieval with modern and gives a very contemporary zeitgeist.
Connor Arnold is an engaging Blondel, brawny and not entirely brainless, his performance well projected though sometimes holding back too much vocally. There is a strong King Richard from Neil Moors and a feisty Fiona from Jessie May, though she underestimates what this space needs vocally. Not so James Thackeray whose posturing Prince John is so outgoingly outrageous he out-Kenneths Williams while Michael Burgen is another comic badboy as the Assassin.
It is all very camp and very knowing: Katie Meller as Blondel's Mum is the nearest to a straight performance and she's a smart satire on the pushy, proud parent. But Sasha Regan has a sure touch with camp comedy that doesn't become self-indulgent and still finds room for subtlety. I wonder how many people will notice that the green-clad figure called Robin, who wanders in a few times but doesn't secure a place in the story, is carrying a crossbow!
With over thirty numbers, if you include reprises, Blondel is full of toe-tapping tunes and clever rhyming delivered by the whole cast with verve and enthusiasm. This production feels like a party. Voices aren't miked and the balance between them and the band is the best I have heard at this venue.
In memory, the original production was a bit disappointing—it wasn't a high point in Old Vic history. This revival catches the show's light-heartedness and shares it—you can't help but like it.
Reviewer: Howard Loxton