Blood Brothers
Willy Russell
Bill Kenwright
Liverpool Empire
–

Listing details and ticket info...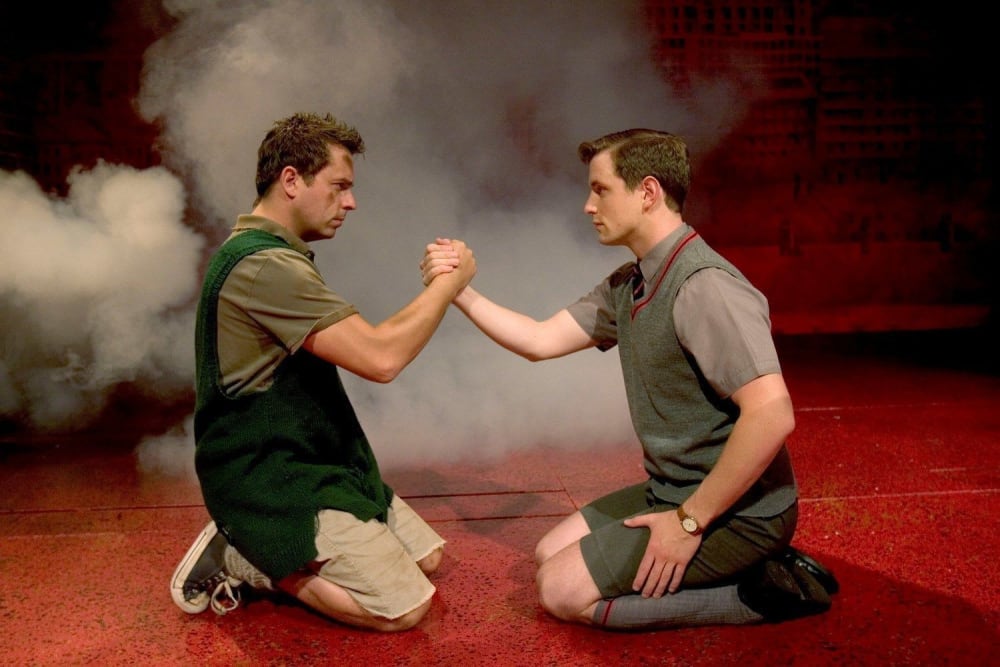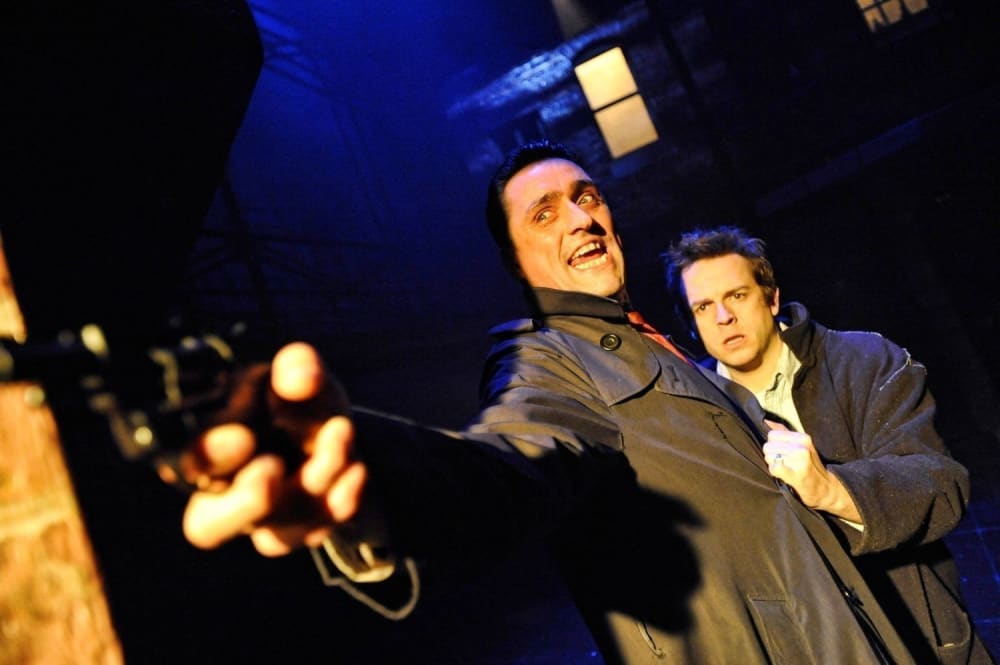 The same but different; from the fictional characters of Shakespearean comedy through the Krays and Cheeky Girls, there's always been something endlessly fascinating about twins. Advantage Blood Brothers.
Willy Russell's tale of twin brothers separated at birth, one of whom (Edward) is raised by a middle class family and the other (Mickey) raised in working class surroundings, is a classic nature v nurture story, one strongly tilted in favour of the milieu in which a child is born.
Liverpool Empire's production recreates a cracking backdrop of the city's famous seafront vista—albeit a rather romanticised view. The faithful old Liver Birds watch silently over a stage on which unfolds a truly epic story.
Full marks then for the set, a recreation of a typical Liverpool terrace that is as evocative as it is practical. Who amongst us has not known life in one of those modest little houses?
Add to the equation an enthusiastic home crowd and a lead guitar that you'd swear was Clapton or Hendrix and this production is already halfway there.
Bursting with energy, the cast certainly inhabit their roles. Lyn Paul, in the role of Mrs Johnstone, reminds just what a powerful vocalist she is. Whether she is ideally cast as a child-rearing scouse matriarch is however perhaps open to debate.
For my money it's Sarah Jane Buckley (Mrs Lyons) who steals the show in terms of sheer clarity and opulence of voice. Quite frankly, I could have listened to her sing solo all night long.
Thanks to some very slick scene changes, the pace of this show simply bounds along. Indeed, there is hardly a moment to catch one's breath—never more so when the Johnstone clan are stomping all over the stage. If it all gets a little frenetic at times, perhaps it's nothing more than just art imitating life.
Watching adults successfully regress to child-like states and associated innocence and wonderment is never an easy trick to accomplish. Just ask Dennis Potter. Dramatically, it's dodgy ground. Russell's script, Sean Jones (Mickey) and Joel Benedict (Edward) just about get away with it, but it's a close-run thing.
Similarly Dean Chisnall's role as omniscient Narrator will either enhance or detract from the performance depending upon personal preference. Let's just say one or two of the rhyming couplets could be sharper.
After the interval, the show gets darker, the optimism of childhood replaced by the grim reality of adulthood: Mickey and Edward's families have both moved to Skem…
As both brothers inevitably fall in love with childhood friend Linda (a very perky Danielle Corlass), the mood becomes oppressive. While Blood Brothers does not have the same level of mirth or charm found in, say, Educating Rita, it is arguably a more challenging piece of theatre.
Almost inevitably, by the end of the show, we have firmly arrived in the land of melodrama. Mr Russell sure knows how to work an audience. And for a large part of this production, it works, too.
Notwithstanding one or two flaws, it's easy to see why Blood Brothers continues to pull in the crowds. But for a quirk of fate, that silver spoon might well have ended up in our own mouths…
Reviewer: David Sedgwick