Blood Brothers
Willy Russell
Ambassador Theatre Group
New Victoria Theatre, Woking
–

Listing details and ticket info...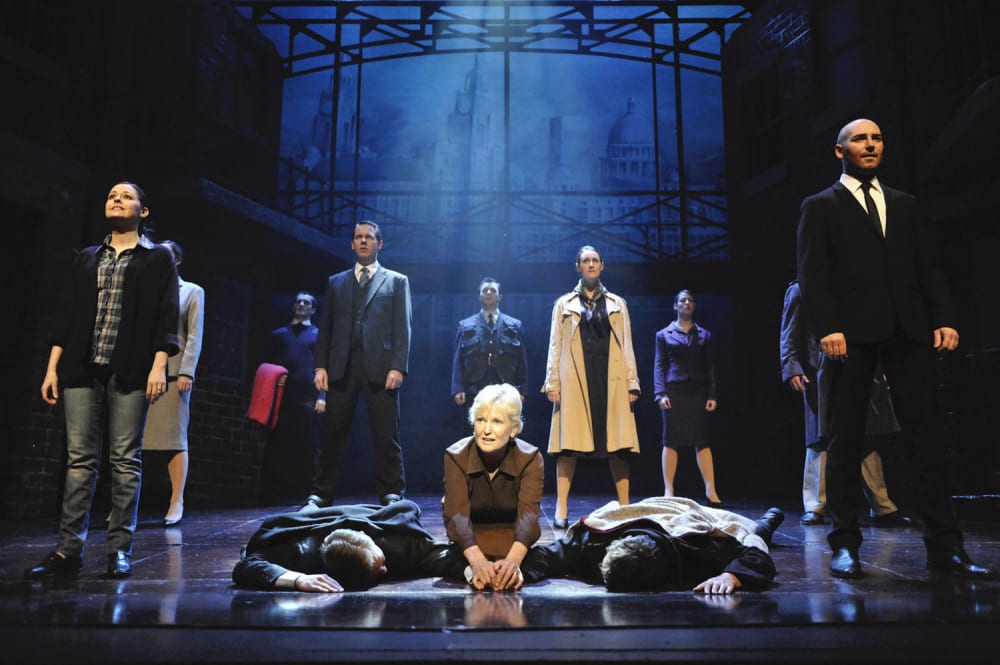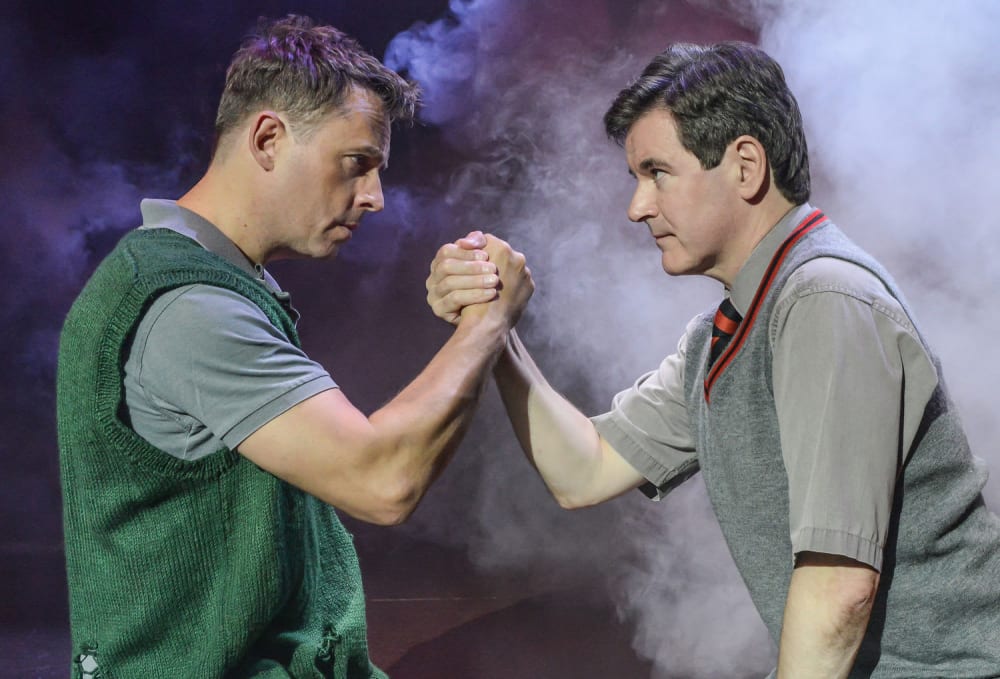 Blood Brothers written by award-winning playwright Willy Russell has triumphed around the world and managed twenty-four years running continuously at the Phoenix Theatre in London.
Judging by the cheering standing ovation, it seems that this performance still grabs at our emotions, although some of the casting works better than others.
Blood Brothers has you laughing out loud for two hours before dragging you into tragedy and bringing tears to your eyes. Although written more than thirty years ago, the themes are still relevant today—mental health, class division and gender stereotypes are all explored.
Blood Brothers tells the story of the Johnstone twins split at birth. One is kept by the young mother, Mrs Johnstone, who is struggling with a low income and too many mouths to feed. The other is unwillingly given to her infertile employer. Somehow, the boys meet aged seven (nearly eight!) and they become best friends, much to their respective mothers' dismay.
Joel Benedict and Alexander Patmore (Eddie and Mickey) give excellent performances. Patmore's portrayal of Mickey as a depressed and wrecked young man is heartbreaking. One of the challenges of this show is the huge journey for the characters from children to adults, which both navigate with ease.
The pair contrast well—Benedict's awkwardly polite young man bumps against Patmore's confident and brash Mickey.
Despite the action centring on Micky and Eddie, they have little to sing, which explains the casting. Whatever Patmore lacks in vocals, he more than makes up for with his captivating, boundless energy on stage. Danielle Corlass (playing Linda) also gives an endearing performance as the twins' playmate and later a troubled wife.
Lyn Paul is known for her portrayal of Mrs Johnstone—she's been appearing in the role since 1997. As ever, she gives a strong acting performance but she is starting to struggle to with the vocal demands of the role.
The Narrator's portentous rhyming couplets are the least enjoyable part of the show, but he does get the best song, "The Devil's Got Your Number", which is delivered with strong vocals from Robbie Scotcher.
The biggest letdown in this production is the mixed accents—Lyn Paul as Mrs Johnstone carries the arc of the narrative but you wouldn't know she was living in Liverpool with her children.
Vocal deficit aside, the most poignant moments are rendered with as much passion as any cast in this enduring, heart wrenching musical. Willy Russell's musical remains a must-see show.
Reviewer: Louise Lewis