Blood
Emteaz Hussain
Tamasha and The Belgrade Theatre
Curve Theatre, Leicester
–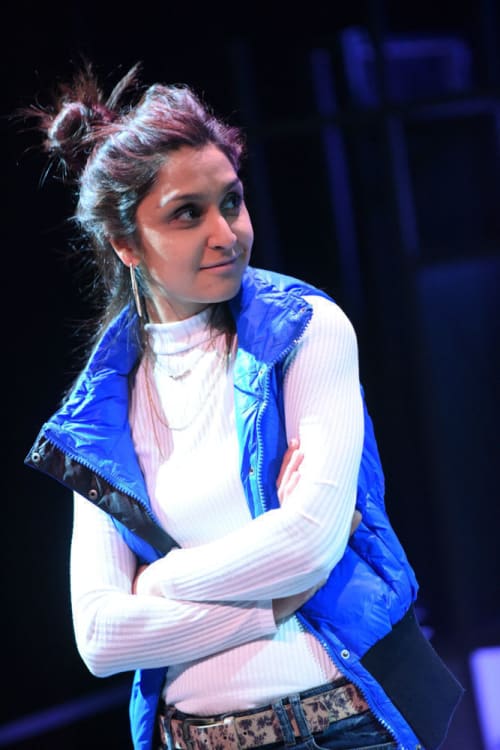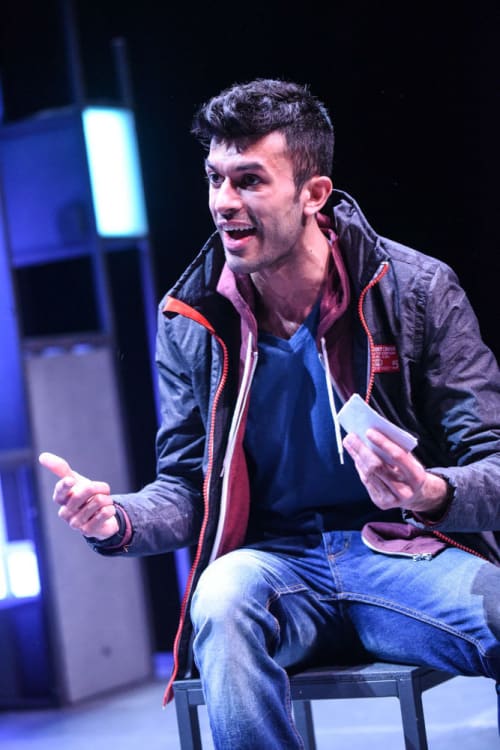 Tamasha produces "new plays inspired by a globalised world". The centre-piece of its 25th anniversary year, Blood, concludes its three-month UK tour in Leicester, poster-city for multiculturalism.
In this co-production with Coventry's Belgrade Theatre, Emteaz Hussein has written a British Asian response to Romeo and Juliet and the 2011 UK riots. Comic, chilling and culturally significant, the play examines the lives of next generation Pakistanis growing up in the Midlands, with all the accompanying push and pull of tradition and family expectation.
Canaze (Krupa Pattani) meets 'backwater Stani' Sully (Adam Samuel-Bal) in the college canteen; dates at Nando's and a shisha bar follow and the pair become lovers. However, Sully is not the choice of Caneze's family, particularly her brother Saif, ruthless gang member and Tybalt of the piece. His deadly influence takes hold when Saif arranges for Sully to be savagely beaten and from there Caneze and Sully face up to what they, their family and the outside world make of their relationship.
Hussain's skill as a performance poet is evident with Blood's lyrical dialogue, Caneze and Sully regularly code-switching between English and Mirpuri-Punjabi and perfectly depicting the merged languages of home, heritage and the text generation. Pattani and Samuel-Bal convince as young lovers: she sassy but torn between her desire, aspirations and family ties, he all hip hop and swagger, yet together they share a tender relationship.
Esther Richardson's deft direction enables Caneze and Sully to tell their story effectively, with direct addresses to the audience complemented by tender and funny exchanges between the young lovers.
Stand-out scenes include Pattani's portrayal of Yusef, her abuser and family-approved fiancé, and Samuel-Bal's mimicry of his interfering Pakistani aunt.
Sara Perks's imposing, multi-functional set enables the actors to move seamlessly from canteen to Nando's to shisha bar, Pakistani kitchen and run-down bedsit. With the addition of a curtain and picture frames together with Aideen Malone's lighting design, the net effect is a clever evocation of place and time. Add Arun Ghosh's pulsing electro score and the sense of threat to Caneze and Sully's love from many external forces is ever-present.
As an alumna of the Tamasha Developing Artists programme, Hussein's is an important voice in theatre and Blood poses many questions, not only whether family ties and traditions are thicker than water but also the lives of settled immigrants and their children as cultures merge.
Reviewer: Sally Jack