Blood Wedding
Frederico García Lorca
Spanish Theatre Company
Cervantes Theatre
–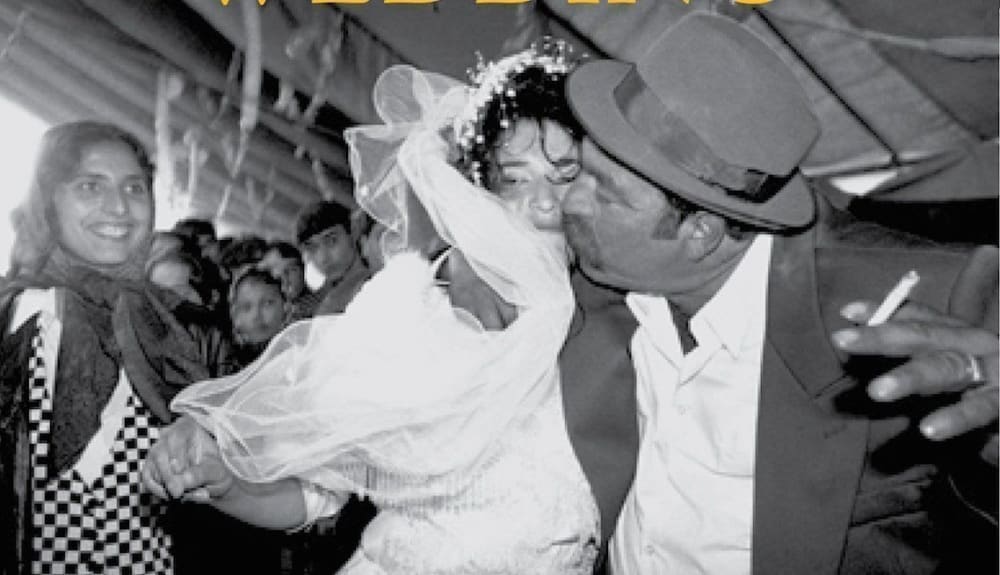 There is another new theatre in town: The Cervantes. Almost next door to the Union Theatre's new premises in Old Union Yard, Southwark, it is the home of the Spanish Theatre Company which will focus its work on Spanish language drama from both Spain and South America playing productions both in the original language and in English translations.
It launches this new enterprise with this production of Lorca's Blood Wedding directed by the company's Artistic Director Jorge de Juan. It is played in Spanish on Mondays and Tuesdays and Wednesday to Saturday in an English version translated by Michael Dewell and Carmen Zapata. I saw the English version.
Played on a simple platform of wooden pallets which are then reformed to reveal a green, leaf-covered sward which is removed to display a white surface, this is a production that eschews décor save for a few chairs but creates a vibrant atmosphere with people and music to contrast with the intensity of its tight dialogues and the poetic enchantment of its surreal interludes.
A brand new shiny bucket into which the Mother is peeling potatoes undermines the reality of the opening but the sincerity of Mary Conlon's playing soon overcomes that and sets a standard that not all the other performers match up to.
In the opening scene, she establishes the back-story. As a young bride, she enjoyed only three years of marriage before her husband was killed in a blood feud, then her firstborn was killed too as he reached manhood; now, as her second is about to get married, she still fears for him, while still nursing her loathing for the rival family.
The bride-to-be lives far away; it is only now the Mother learns that when only 15, the girl was engaged to marry a member of the family who killed the Mother's husband, but he found a girl with a bigger dowry. The wedding goes ahead, but who is the horseman seen at night outside the bedroom window of the bride?
Sam Cornforth gives an innocent freshness to his warm and enthusiastic Bridegroom, the family feud put in the past until the bride disappears after their wedding and he sets off in search of her. Amy Mills seems an equally innocent bride and Pablo Turégano's romantically coiffed Leonardo, shining with bangles and rings, needs more charisma to explain his power over her and more vocal projection to make his make his speech clear.
After the interval, the style has become less naturalistic, to match the poetic surrealism of Lorca's text. De Juan has three shirtless flesh and blood woodcutters symbolically pitching their axes into a tree stump before the appearance of Katie Clement, shimmering with naked breasts as the beautiful moon whose beams seek out the fugitives while the hooded figure of Death circles below, her comments sadly barely audible, in contrast to the savage clarity of Moon's pronouncements. It makes Death's scrabbling meaningless and spoils the change of mood.
It is not easy to unite the different elements of folklore, fatal tragedy and poetic imagery in this play but de Juan goes a long way to achieve it. Perhaps he places too much emphasis on the group scenes (a sequence of skipping is lively but holds up the action), but he is well served by his cast in creating a sense of village community, though sometimes let down in the delivery of natural dialogue by a couple of his actors. Perhaps some bi-lingual performers will be stronger playing in Spanish, though the casts are not identical.
This Blood Wedding makes a good start to the Spanish Theatre Company's ambitious new venture. I look forward to discovering a new repertoire of Spanish drama, especially work from contemporary writers.
Reviewer: Howard Loxton