Blueprint Medea
Julia Pascal
Pascal Theatre Company with Neil McPherson for Finborough Theatre
Finborough Theatre
–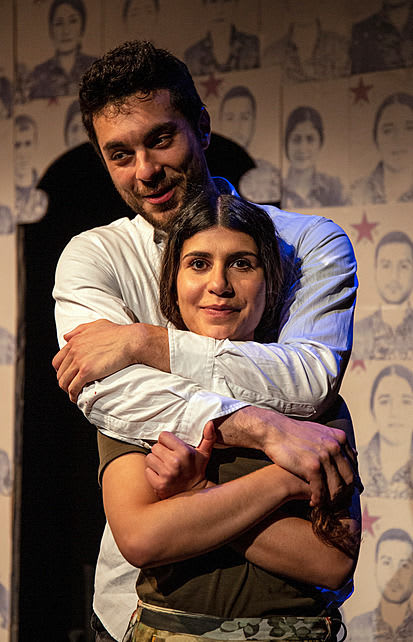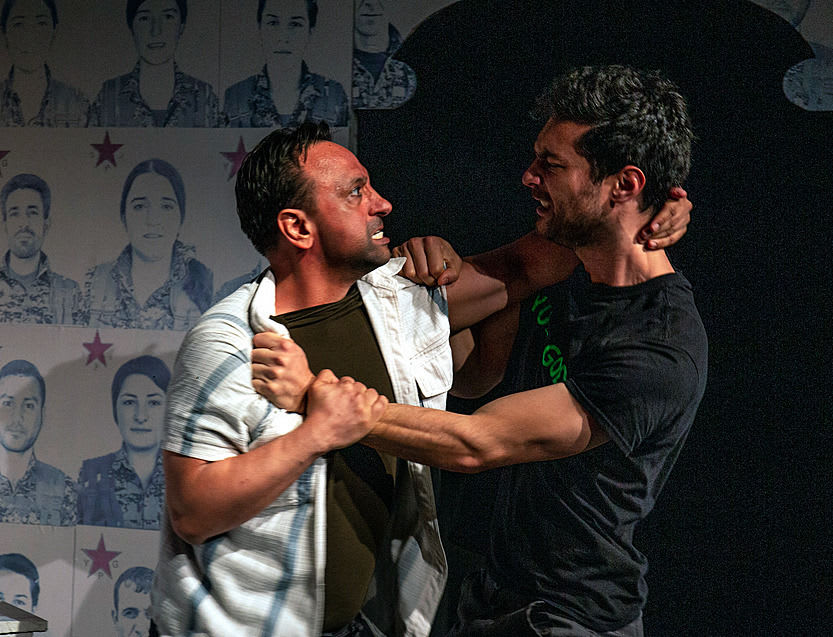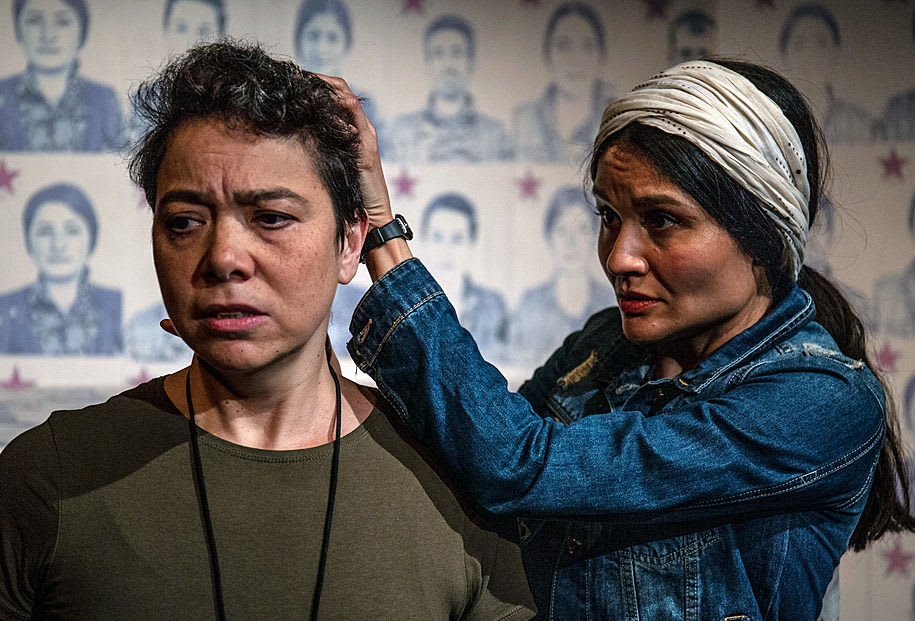 This isn't a version of Euripides' tragedy but it has parallels with his Medea. Julia Pascal's Medea is a Kurdish refugee and also a woman living in a foreign society (the UK); her Jason is the son of an Iraqi immigrant taxi driver and he too leaves her to marry another, and she seeks revenge.
Writer and director Pascal has drawn directly on interviews with Kurdish freedom fighters and taken inspiration from the life of Asia Ramazan Antar, the teenage opponent of sexism who died fighting ISIS with the Kurdish Women's Protection Units.
While the main story follows Medea's situation after her arrival in the UK, gaining entry on a fake passport, there are flashbacks to her life in Iraq and her time as a fighter—a soldier at only 15 eager to move on from girl to woman, afraid that being a virgin makes her more vulnerable if she should be captured.
In Britain, charity worker Suzy (Amanda Maud) helps Ruth D'Silva's Medea find a job at a gym as a cleaner. There she meets London-born Jason (Max Rinehart). He goes there to box, thinks himself very cool and seems obsessed with the black cab driver's "Knowledge". After they fall for each other, she moves in with him.
They are apparently happy and have twin boys but it's his father's cab and his dad (Tiran Aakel) puts on the pressure for him to marry an Iraqi girl, innocent Glauke (Shania Hama Ali). From a safe situation, Medea looks likely to lose everything and her reaction reflects the brutality of what she has personally experienced.
At first, the sequence of short scenes is not always easy to follow. The presentation moves a little uneasily between naturalistic dialogue, chorus-like pronouncements and a kind of poetry, which inhibits easy identification. The emphasis is less on the domestic situation that on the Middle Eastern background which, through Medea's family, links back to the Armenian genocide.
This is not just one woman's story but a reminder of the traumatisation of whole populations. That message would be clearer if the dialogue were easier to follow. Changing levels of delivery make it difficult for the recording to always catch what the live audience heard, especially if you don't have good speakers.
Blueprint Medea has inventive touches and striking theatrical moments but in only 85 minutes can't dig very deeply, though its early confusions resolve into a final disturbing clarity.
Reviewer: Howard Loxton