Blues for an Alabama Sky
Pearl Cleage
National Theatre
National Theatre Lyttelton
–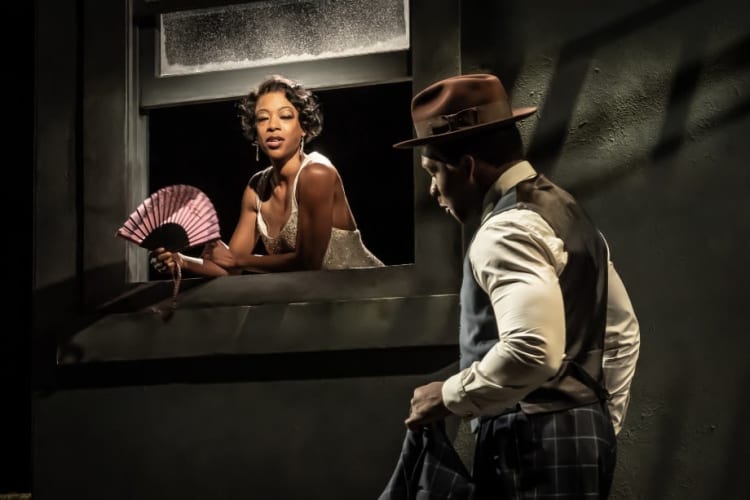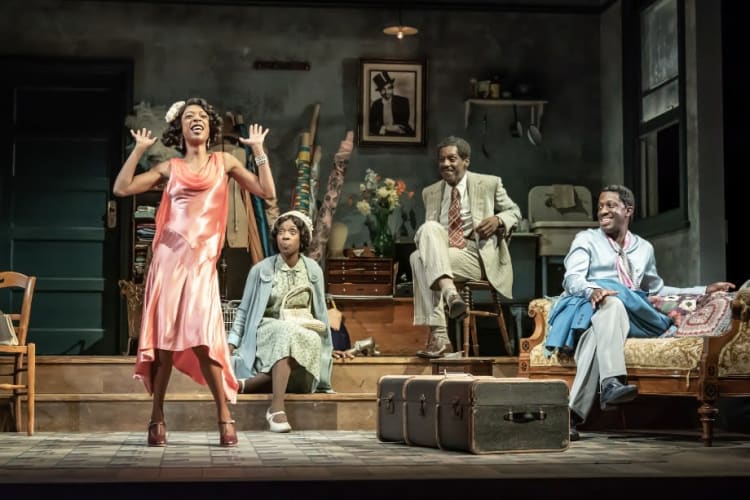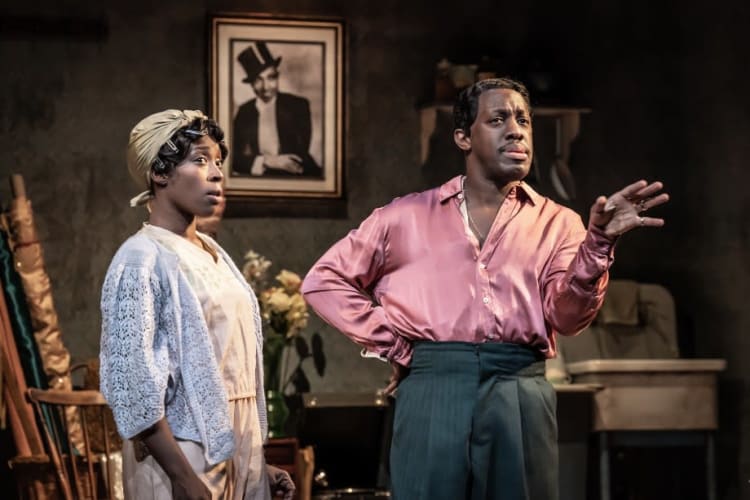 You might feel you have tuned into a very relaxing humorous television soap in the first half of the play Blues for An Alabama Sky. The fine, sensitive direction of Lynette Linton delivers superb performances from a great cast alert to both a believable tone of voice and the physical behaviour of characters that will best prompt audience laughter.
But then the first half has very little in the way of a plot. There is also nothing in the way of issues, clash of objectives or human interaction to generate dramatic tension. And since there is nothing else to ponder, you are left with the smart dialogue, good performances and wondering if the writer might someday insert a situation to get it onto television.
The play, set in New York's Harlem of the 1930s, centres on Guy (Giles Terera) and his long-standing friend, the self-centred Angel (Samira Wiley), a dancer whom her gangster lover has just sacked. Guy, a gay costume designer, is hoping to be hired by Josephine Baker and move to Paris.
Three other very thinly sketched characters appear in the play. There is the mysterious homophobic man Leland (Osy Ikhile) from Alabama who takes a fancy to Angel because she reminds him of his dead wife. The neighbour Delia (Ronkẹ Adékoluẹjo) is setting up a family planning clinic, helped by Sam (Sule Rimi), a doctor who likes to "let the good times roll".
If the first half is so laid-back and cheery you might think Christmas has arrived early, the second half is improbably turbocharged into melodramatic bleakness. When nothing but amiable chat dominates the stage, suddenly bringing out a gun to turn the world upside down eclipses everything else without actually contributing anything to the story that preceded it.
This slight, amiable show will entertain with its amusing dialogue, the occasional fragments of song and the fine performances of its cast, but it won't be remembered for any distinctive story, character or particular view on the world.
Reviewer: Keith Mckenna