Blunted
Alice Brockway
Eve Was Framed
24:7 Theatre Festival at New Century House
–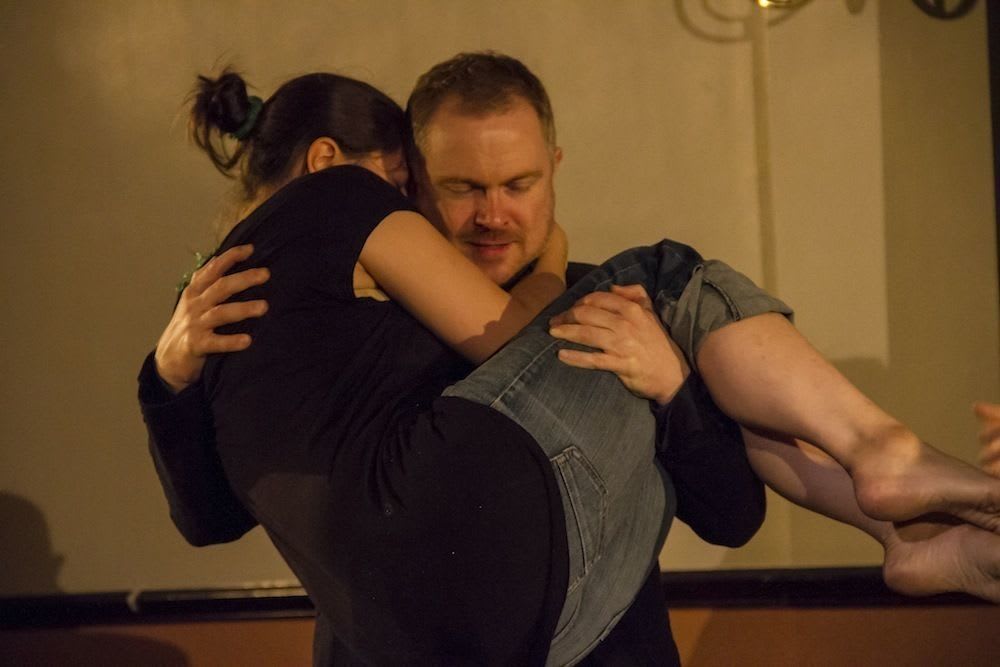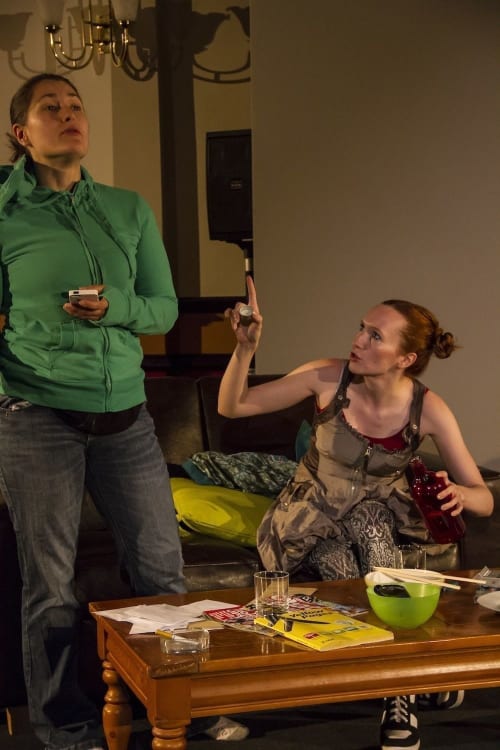 Alice Brockway has always impressed as an actor in past 24:7s, but returns this year for the first time as a writer, as well as the central performer.
Brockway is Tess, the "blunted" person of the title, holed up in a flat surrounded by old magazines, dirty washing and unwashed plates following an unnamed trauma. Lowri Vivian is her best friend Evie, determined to snap her out of wallowing in self-pity and get her out of the flat.
It gradually becomes clear that Tess was a teacher in a challenging school, and one who has always been keen to give her misbehaving pupils a chance rather than writing them off as others have done, until the Unnamed Event which seems to have been caused by some of those misbehaving children.
Brockway gives a powerful performance in the central role, matched by Vivian as the close friend who turns out to also be rather selfish and vindictive. Andrew Fillis gets across well the rather more subtle role of the person who tried to stop The Thing from happening and now feels guilty, and the cast is completed by John Mulleady as Evie's other half who tries to be her calming influence.
There are some nice moments and occasionally some fine writing, but as a whole it doesn't quite hang together. The mystery is kept from us for a bit too long, there is too much that feels like padding or diversions from the plot and there are some clumsy endings to scenes as though the writer didn't know how to get out of them without a televisual cut.
While not greatly original or entirely successful, this is a decent attempt at dealing with a difficult topic with very impressive central performances in the two female roles.
Reviewer: David Chadderton