Boeing Boeing
Marc Camoletti translated by Beverley Cross and Francis Evans
Talking Scarlet
The Haymarket, Basingstoke
–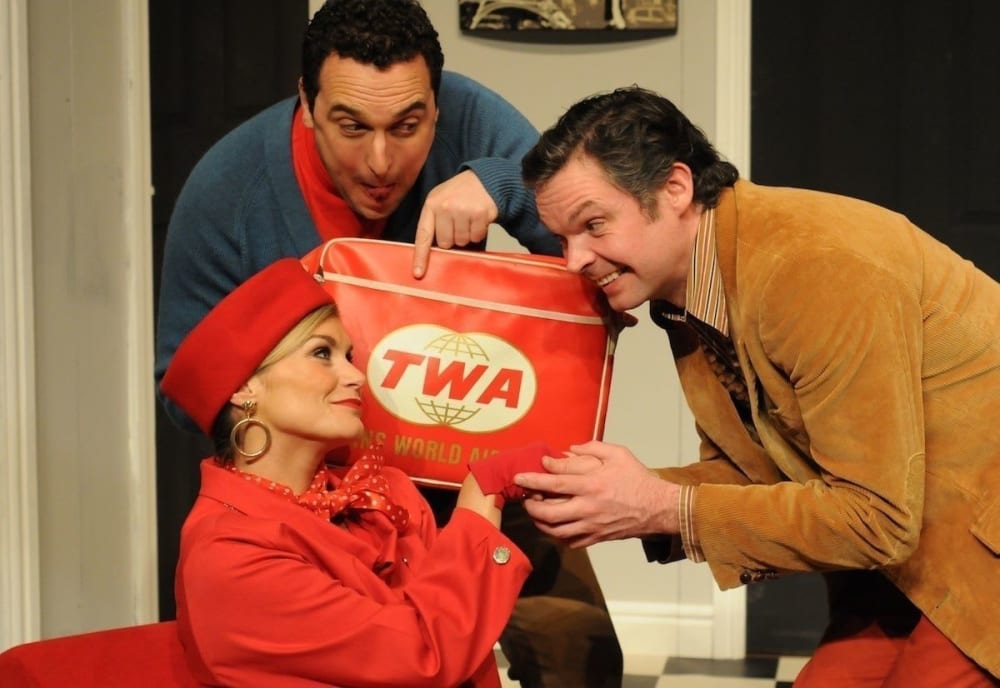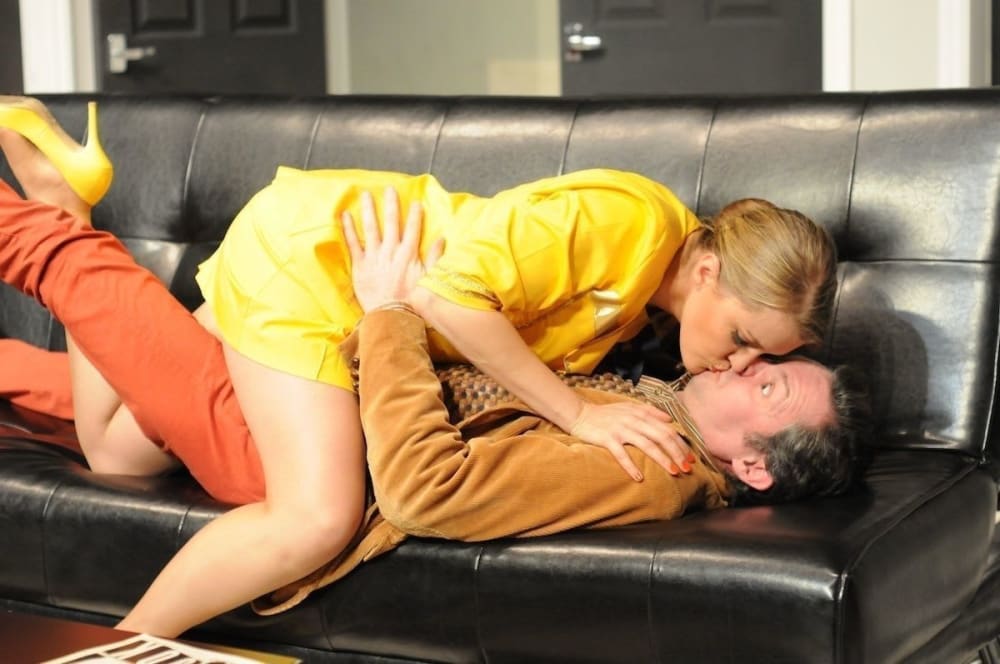 Boeing-Boeing is a hilarious French farce written by Marc Camoletti and translated by Beverley Cross and Francis Evans. It is set in the 1960s in Bernard's chic minimalist apartment, in shades of grey and black, near Orly airport in Paris.
Bernard, superbly played by Ben Roddy, is a Parisian playboy who is engaged to three air hostesses from different airlines. Thanks to his knowledge of airline timetables, he carefully organises their visits so that none of them will meet each other.
Helping to carry out this juggling act is his long-suffering, droll housekeeper Bertha, perfectly played by Anita Graham, who changes photographs and ensures that the appropriate meals are prepared for the different foreign flight attendants—and is feeling the pressure of Bernard's continual subterfuge.
When an old school friend, visits from the country, looking to find a girlfriend, things begin to unravel as Bernard explains his situation. Philip Stewart's portrayal as the innocent, naive Robert is a sheer delight to watch.
The three air hostesses are typical stereotypes of their country. Kim Tiddy is the brash glamorous American working for TWA who tries to control Bernard.
Ciara Janson is the sexy, romantic Gabrielle from Air France. Completing the trio is Zoie Kennedy as Gretchen, the strident domineering Lufthansa stewardess. They all convincingly play their roles with exuberance and pizzazz.
Things start to go terribly wrong when bad weather, faster planes and delays cause all three girls to turn up at the flat at the same time creating farcical results as Bernard and Robert try to keep them apart.
Director Patric Kearns skilfully keeps this fast-paced farce on the boil with split-second perfect timing. Doors slam with regularity as the stewardesses are ushered from bedrooms to the bathroom and the sitting room. It's exhausting to watch and the performers must be worn out by the end of the play.
All the essential elements of farce are deftly executed by this highly talented cast, as the situation becomes more and more complicated. The denouement is riotous as Bernard gets his comeuppance and Robert his wife.
This is a wonderful evening's entertainment, full of fun, with the audience laughing out loud at the boisterous stage antics.
Touring until the end of March
Reviewer: Robin Strapp